Grateful for a Year
Now that the holidays are over, my sleep pattern was wrecked. I tried sleeping at 1 am but I kept tossing and turning. My mind was soo freaking active that night. What made it worse was my other roommate was snoring so loud. And they woke up really early around 6 in the morning, I woke up when they turned on their lights.
I tried taking a nap and just woke up with my alarm. I had to wait before I used the bathroom. Got ready and went to work. I was surprised that the first bus stop wasn't as packed but in the end, there were a lot of people inside. During my bus ride, my sister bothered me to buy her shoes online because of the discount. So I had to make an account and get it. While I was doing that one of my colleagues approached me while walking down the stairs and asked why was I so serious. I just laughed and asked about his holiday, we then took the same bus going to the clinic, and I was also able to get the order for my sister.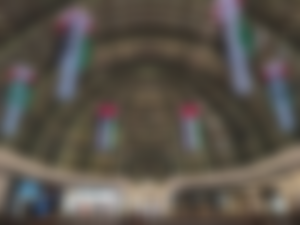 My first patient was a patient with scoliosis. I haven't treated that in a while, so I had to refresh my memories on how to treat the patient. The 2nd patient has numbness coming from his lower back going to his foot, I'm trying my best to change his mindset because he's really scared of doing any exercises already because of trauma. The 3rd patient was a patient of mine, who I haven't seen for a long time, which was a good thing because his pain has decreased a lot. I learned that we shouldn't let the judgment of other people stop us from what we are doing. He's one person I met who's happy with what he's doing. He said that as long as he smiles and gets enough sleep he's happy. My 4th patient was a new patient that was endorsed to me by our doctor, Her cultural heritage was cool and it was really nice speaking with her because of all her past experiences in other countries.
My 5th patient was supposed to be my 2:30 patient but she was already there by 12 pm. And the receptionist said that my 12:15 patient will be late, so I took her in for a while, and when I checked our system, my 12:15 patient was only late for 2 minutes. I had to make a way to treat both of them at the same time. Thankfully there's a vacant room to make my life easier. My 12:15 patient told me that they were about to travel back to the Philippines, so I asked him where he usually buys his souvenirs. I then treated 2 more patients before going for lunch.
I bought pizza for lunch and shared it with everybody in the clinic because today marked my first year anniversary working for this company.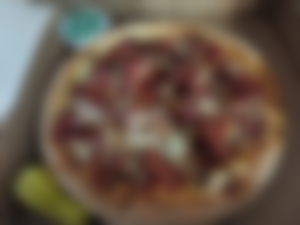 After lunch, my next patient had a really good mindset, he was telling me to invest my money while I'm still young. I was trying to convince him also to look for opportunities in the crypto space such as hive. After treating him, they called me to put 2 patients in electrotherapy before treating my next patient. I treated my next patient and he said that he felt better after the treatment. My next patient was an old lady and everything hurt with her. I was trying to listen to all her stories during the treatment because it was entertaining to learn from her wisdom. I was waiting for my next patient, but she didn't come they gave me a patient to treat, and he was a doctor. It was nice treating him but it was cut short because his kids were waiting. For the last patient, I had to let him off, the machine so my doctor could leave already. After that exhausting day, I continued eating pizza before one of my colleagues dropped me off at the metro station. I was pondering on where to go, I went to the store in front of our metro and was just looking for things to bring back to the Philippines. I then decided to go to the mall of the Emirates via the metro. I got there and was just looking around and went to the grocery and saw my patient and spoke with him, he told me that he feels better.
I also messaged one of my friends, if she was going to pass by from here, and she said yes, though she will be able to go there a bit late because she'll be coming from work. I was just looking around and looking for things to get. While waiting for her, when she arrived she ate dinner and we both went to eat dessert at the Cheesecake Factory. I ordered a salted Caramel cheesecake, and it was delicious but it was kinda sweet. Though I may be tired from the lack of sleep, I enjoyed the day. Got to meet new people, speak about gratitude for them and spend time with friends.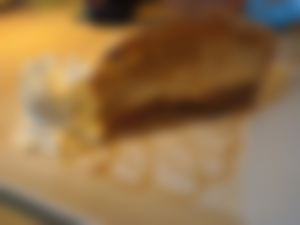 Thanks for reading stay safe always!
The photos used in this post are owned by me.