First Sunday of the Month of May 2023
I don't know why but I woke up twice during my sleep. One was when my roommate came in and the other one was that I just woke up randomly and that was around 4 am. Kinda sucks to have intermittent sleep because as soon as I woke up, I felt like I didn't have the energy for today. I was so lazy but I had to get up and get ready for work.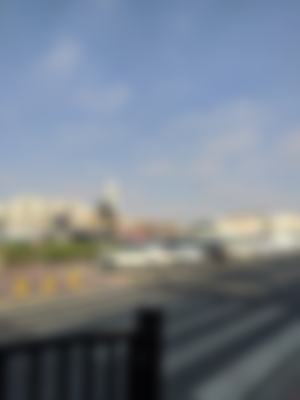 As soon as I went out of our flat, I already felt that it was humid. I then walked to the bus stop and I was surprised that I was awake throughout the ride. The bus driver today was faster than usual, and there were not as many people on the bus. I went down to the metro station and was waiting for the train. As you could see the glass there was condensation from the humidity. The train came and there were a lot of people. I had to squeeze myself in to go to the next metro.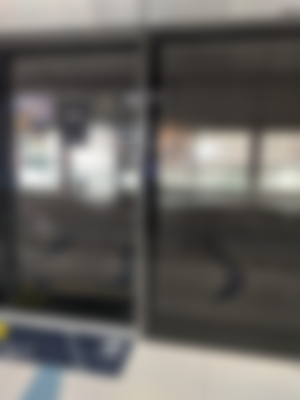 Got to the following metro and I was just taking my time, and I was just appreciating the shadows of the pathway. When I was about to go to the bus, I noticed that it was locked because the other people were trying to get in, so I decided to stay inside the metro for the A/C while waiting for it to open. The driver finally opened it. I then met one of my colleagues going out of the bus. As soon as I got inside the clinic I saw my patient.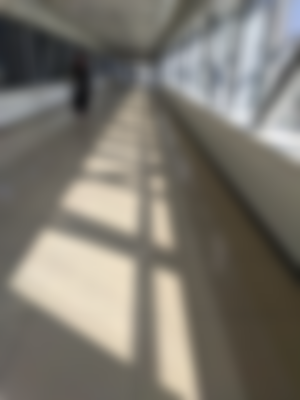 My first patient was into trading. He was telling me about the Heikin- Ashi candlesticks. I was curious about it so I'm going to research about. He told me that he uses that plus Moving Averages of 100 and 200 whenever he trades. He told me about forex, and how fast the market fluctuates there, but he said the problem of trading there is liquidation. He just told me to start stocks in our home country. The next patient was his wife, and it was cool to hear that she just stays at home because the husband doesn't like her to work. Right now, I'm happy for her because she is pursuing her passion. I've been hearing so many stories that their parents would choose a course for their kids and they end up not liking what they choose and end up finishing it. And that was her case, she was forced to take up nursing. She finished it but she took up culinary after. Now she has a youtube channel that's monetized. She also told me that she does trading and she introduced it to her husband, now the husband is the one who took it up the notch and has been researching and improving his skills all throughout the years.
They gave me one patient and I had to put her on electrotherapy and we were just speaking, she has been here for 16 years already. I was surprised that she has been here for that long. She still has to put her kids to school that's why she's still staying here.
My next patient came in early so I started him, he became kinder compared to before and treatment just went smoothly. The Next patient was late by 15 minutes, I was just treating his shoulders and from time to time he would sleep during the treatment. I was kinda got shocked that he told me that his company got hacked wherein the company is letting them work from home instead of their office it's been 2 weeks since that happened. We did some exercises to strengthen his shoulders. My next patient was late also, but it was okay because I had no other patients after 30 minutes. It was nice speaking with him regarding Canada and the benefits of staying there. That's one of my options in the future. We were also speaking about the progress of the Philippines comparing it here in Dubai. I hope that our country could do better, especially with all the ID cards they give.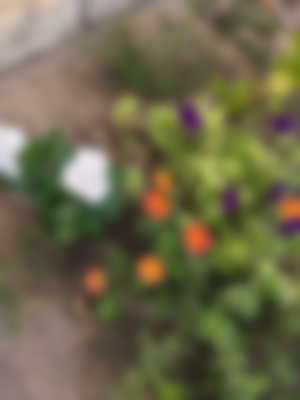 After the treatment, the doctor brought me a patient that I had to treat for 10 minutes and continue him in a different room. Thankfully my patient was a bit late, so I set that new patient in a different room. I then treated my patient, and he was disappointed with the results of the NBA. He's a Golden State Warriors fan and they lost to the Lakers a while ago. Though I asked him about his ongoing tournament and he said that they won their game and he was the MVP. I congratulated him and told him to keep it up. I was waiting for my next patient to come and was just writing some notes while waiting, and the patient never came. I then ate my lunch and I also got to speak with my other colleagues. After eating lunch, my 4:30 patient was there. I was asking how he was and he told me that he feels better because he got better sleep. He said he has been taking melatonin. Kinda happy that he feels better now, unlike the last time that I saw him. We were just speaking about our past lives. And he was telling me some problems about raising kids right now, some of them wouldn't just listen. He's telling me that he's trying to teach them values. I think that's one important thing that has to be taught growing up. After the treatment, I was just using the computer and typing this to kill some time because my next patient didn't show up.
My 6 pm patient arrived but was late for 5 minutes. It's my first time meeting him and he seemed like a really kind fellow. He complained to me about his lower back pain, stiff neck, and knee pain. I had to assess and ask about his lifestyle to make some modifications. We were just speaking during the treatment and he told me that he's been here for quite a long time. He said that he's also raising his children here which is a good thing because only a few Filipinos do that due to the expenses. I was just waiting for my last patient and he came. I treated him last week and asked about his progress and he said that he feels better than before. He told me that he just stopped basketball for 1 week and has been doing exercises. He was telling me that he was 55 kg before and now he's 86kg over the years, he's been here since 2008. He's also a family guy. He was telling me the importance of gratitude.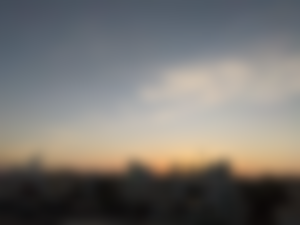 Had to clean up and switch off everything on my floor before leaving. Our PRO dropped us off at the metro station with 3 of my other colleagues. When I went to our bus stop going home, I'm happy that there was a line. If there was no officer there, it would have been so chaotic trying to enter the bus. I just had to wait for the next bus and I was the 4th in line. so I was able to get a seat. The bus was really full. I got off the bus and then ate at one of the cafes. I ate there yesterday and as soon as I got in the cashier told me that the payment with my card yesterday failed, and I said I'll pay for it later. I then ordered and ate Shawarma because I was craving it.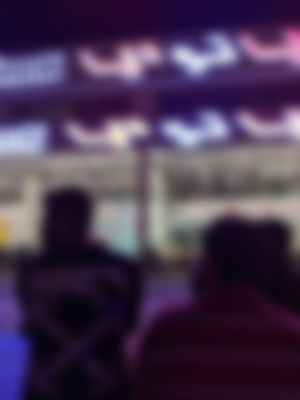 I then had a short walk before going back home. As I was approaching the door, I could hear my flatmates from before. I then opened the door and said hello to them. My classmate invited them over to eat dinner. They also brought donuts, they offered me to eat. That's actually one of the best things to eat after a tiring day. I was just speaking with them and my classmate before ending my day.
I'm glad that the weekend is over because that's when there are a lot of patients. I'm happy to see the progress of some of the patients. I hope that they become better soon.
Anyway, May you have a great week ahead!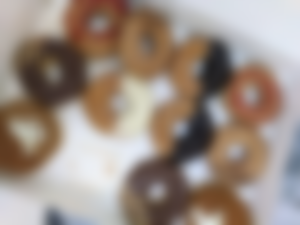 Thanks for reading stay safe always!
The photos used in this post are owned by me.