Easter Sunday
Last Saturday night, I was able to attend the Easter Vigil Mass, and there were o many people. It was overwhelming to see a lot of Catholics in this country. It just felt so good again to go back again. I was able to attend because of our lessened working hours, I won't be able to do that during our normal duty. There were so many people in a queue at the metro station. I got home at around 11:30ish already. Got to eat a bit and speak with my girlfriend. I slept at around 2 in the morning.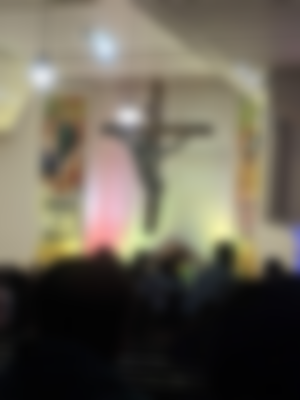 I woke up at around 9 and got ready for work. Before going to work, I was able to video call my family back home and greet them with a Happy Easter. I went to work using a bus with a longer route. Took the train at the metro station to go to the next station. At the next station, something stupid happened to me, I had already punched my card and I didn't go through, because the display was broken, I thought it didn't read but when it closed, I couldn't go out already. So I waited for someone to punch in and I walked out with him, they questioned if I punched out and I said yes. I then walked to the other bus and was just playing games while listening to a podcast. Someone tried to grab my phone and it was my workmate. Then went to work.
My first patient was my patient last week, and she said that she has improved already, I'm glad that she's becoming better and more active. She told me she has been swimming lately, though I asked her if she could do it frequently just to get her body moving. The next patient was her husband and who has been suffering from back pain, he isn't as active, so I was advising him to change his lifestyle so that his body will respond better to the pain. My patient was telling me about the property that he bought somewhere in Bataan already doubled, which is enticing me to study purchasing land back in the Philippines when I get rich enough.
The next patient was a patient of my colleague. He complained about pain in his right shoulder and that he could feel creptius upon moving it. He told me he used to go to the gym before and was really active when he stopped he started feeling the pain. I noticed that was a pattern with my patients, the people who were active before and suddenly stopped, that's when their pain starts coming out. So as much as possible I try to advise them to go back to their exercise and fight laziness.
My next patient was an old patient of mine, who I didn't see for a few weeks. I really like speaking with him because he talks about the stock market and how to deal with money. I'm still learning and I actually want to do what he does also. He told me that a friend of his who is already 38 years old retired because he started investing early. It's enticing me to start learning.
The next patient was my lock jaw patient, he told me that it has been improving lately. We were just speaking about the NBA and he's a GSW fan. He's excited for the match-up of GSW against the Phoenix Suns if ever they're going to be playing in the playoffs.
My next patient was really interesting because she works in forensics. She had pain in her lower back, she was asking me what exercises she could do. She's really active though, it was just this time flared up. I showed her some exercises and treated the area. One thing that I noticed about her is that she overthinks too much which may limit also her progress. But I really loved her attitude and speaking with her is really interesting. I then treated my next patient, he's one of my old patients, and I'm excited for him and his application to go to Canada. I hope that it will be able to push through, though he was also telling me things about real estate and some of the businesses that they own in the Philippines, which are managed by his parents. While treating him, our marketing called me to check on the patients, and I had to remove that patient that was on electro. And continued on with my patient. After finishing my patient, I endorsed another patient, for some reason, I didn't like the vibes of that patient and she felt really draining. It just seems so weird that she can't even look you straight in the eye. I let her lie down and she started burping, it just seemed so weird. Just did only a few things because it was complimentary. Finally, I had my last patient. I really like this patient because she's really kind and honest. I asked her if she started exercising and she said not yet. I'm still shocked that she comes all the way from Abu Dhabi just to get treated in our clinic. I just love her vibes. After the treatment, one of my colleagues gave me chocolate eggs for Easter which was a really kind gesture.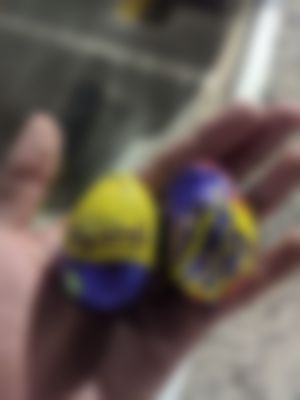 I then waited for my other colleague, who usually brings me to the metro. She said that they had to bring the dad home to where I live nearby so it was my lucky day. Before going home, we passed by a Night Market, and I was really in awe when I saw it, there were so many people and they were selling a lot of things from clothes, vegetables, meat, cellphone, and accessories. But we were shocked by the price of the food that they were selling, you could buy things for only 1 AED. That's something that I really appreciate here in Dubai, no matter what earning class you are in, you'll still be able to eat. The fiancee treated me fresh pomegranate juice and it was so satisfying to watch it get squeezed. It tasted delicious.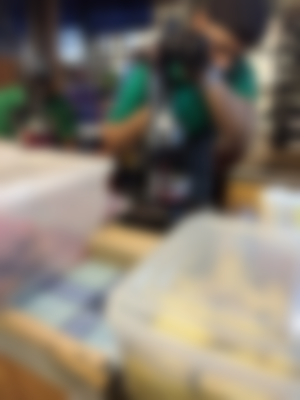 After exploring the place, they brought me to my home and I decided to eat dinner. After eating dinner, I was just walking around the area and spoke to my girlfriend. I then went home and took a bath. After taking a bath, I heard some sad news regarding my flatmates before, I just hope and pray that everything will be better for them. I feel so drained today, it must have been treating all those patients straight without a break. But I'm kinda happy that I was able to meet some awesome people and got to experience new things.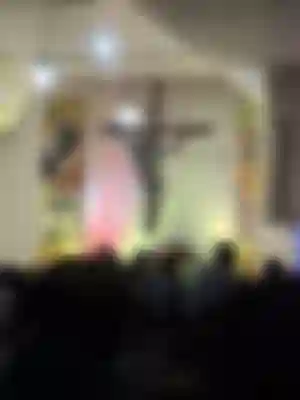 I hope everything is going well with you and that you'll have a great week ahead!
Thanks for reading stay safe always!
The photos used in this post are owned by me.