My First Anniversary On Noise Cash.
Finally I become one year old user of Noise Cash. I have been regularly active on NC (noise cash) for the past one month and yesterday noticed that I have completed one year. Unfortunately I don't remember the exact date but surely I joined this month.
On the other hand, there is 5th anniversary of Bitcoin Cash this month. I'm fortunate to have associated myself with BCH since this month. Anyway I will now discuss my one year experience at Noise Cash.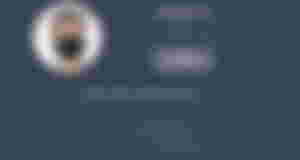 (Photo from my noise cash account)
Noise Cash is the younger brother of Read Cash. And I started this noise journey with the help of a friend who introduced me to this site. I am always grateful to him.
Then I opened an account on my own and first post was about myself which was very little. Since then I couldn't find anything to post because I didn't understand anything at that time. So I joined a noise cash related group. The admin told me to download images from google and post them which was the biggest mistake for me.
After a few days of working what he said, I realized that I was on the wrong track. Then I saw some posts by NC and understood all the rules. After understanding those rules, I continued to work on my own and gradually moved up. At one point I took leave from that group because if I did what they said I would get spammed.
In this way I continued to work happily for six months. I developed a good rapport with almost everyone and felt like I was happier on this platform than in reality.
I used to wake up early in the morning and start my day with NC. All day long I used to have only NC and at night I used to sleep after finishing my work with noise. And also then there was lockdown in my country due to the covid epidemic, so I was free all the time.
But one day while working, suddenly an update came to noise cash. There were many updates before that but it didn't affect on earning system. After that update the earning system changed and started free tips. For the first time free tips were given only to those who were old users and in good ranked. Then I didn't get free tips which was very disappointing for me.
For two long months I continued working as before and suddenly one day I got free tips too. The moment was so joyous to me that it cannot be explained. But who knew that the free tips came to me only for one day.
After one day of having the free tips it was lost or it could be said that I lost it. Then six months have passed, but still I haven't seen the free tips. Still didn't give up hope but continued to work as before.
Since the new update, noise cash has become such that no matter how good quality content you post, if you don't have free tips, that post is worthless. This is what I am saying based on my experience and the condition of NC.
I have seen people who were ranked very well before are now down a lot and also many have even left the platform. Noise Cash has a lot of changes for the last update and it was disliked by most users. I wanted to leave from NC but someone told me to wait for new update and I am still waiting for that.
Lead Image created by me and other image taken from my device.