What Happened To LBRY & Odysee?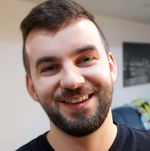 Odysee and LBRY have changed a great deal over the years and as someone who helped endorse them, referred thousands of people, recommended it, and did LBRY first exclusive videos, we need to talk about what has happened to them.
https://odysee.com/@ScottCBusiness:4/what-happened-to-lbry:8
This is my 515th episode/article. I put a great deal of work into this content so if you find it valuable, please do like, share, comment and subscribe!
When it started out, there was no KYC of any kind, you could freely earn LBC, it was inexpensive to post content and they gave out enough free LBC for people to still afford to use the platform. They claimed that if you used LBRY the "decentralized" application that it was different from Odysee and that it was in fact decentralized and censorship-resistant. They claimed they were not only a YouTube alternative, but a YouTube successor.
That has all changed. TLDR: you have to pay to use the platform, they have ads with no ad share for users, they want you to pay with a credit card, they have KYC, they didn't payout LBC they promised to creators who promoted them for 2 years, it's not decentralized, they ban channels, monetization is completely centralized, and basically everything they were championing themselves for doing isn't really something they offer.
Here's why I'm concerned:
-          The governance of LBRY and LBC is 100% centralized and controlled by them (Lab From Mars).
-          They ban channels on the "decentralized" application. – https://odysee.com/@paintythepirate:4
o   You can spin up your own server and do a bunch of extra work to view banned content which is better than nothing, but the reality is almost no one knows about it, how to do it, nor will they do it, just like with the LBRY 100k LBC claim mentioned below.
-          They tanked rewards, I now get like close to just 1% of what I used to earn as a creator there. I earn more from Brave browser ad rewards now. You also need to do a lite KYC "verify" to earn rewards.
o   The tokenomics were short-sighted and clearly don't work. The LBC monetization is 100% centralized and always going down. Since they prepared so poorly what really happened is the top creators and early creators got all the LBC and then they massively lowered rewards for everyone else. I don't know many crypto social platforms that do this that weren't rug pulls like Bitclout, SoMee, or Uptrennd.
o   https://verify.lbry.com/ - You need Discord, two legacy social platforms and to try to make a pitch with as much personal details as you can in hopes that they will approve you after manual inspection. Not only is this a ton of KYC, it relies on legacy platforms which also need tons of KYC, and they leave it completely open to human bias with the manual inspection. The biggest problem with censorship isn't that evil people exist, it's that you give people the ability to potentially do evil or make mistakes when you could provide a trustless solution with blockchain instead.
-          They just announced ads (and there is still no ad share for creators).
-          You have to pay LBC to post videos.
-          To buy their new premium membership so you don't see ads, you have to KYC & use a credit card.
-          There is no incentive to keep holding LBC – The way it was used previously hardly works now and creators are mainly incentivized to just sell right away now.
-          They didn't release a claim feature for LBRY partner founders who were owed 100k LBC on February 14 2022
o   This was probably one of the more egregious things they did. They provided very hard to follow instructions that very few can or have been able to follow. You can just email them and go through a manual process, but I believe this was just a way to setup obstacles for this process to slow down and or entirely mitigate a massive dump of LBC. With it's current 40,000 trade volume in the last 24 hours, that would suggest that 1.1 million LBC would be an entire days worth of volume which would just be 11 creators who received the 100k selling. It's almost been two months and there is still no feature for these users as promised.
You might be thinking hey this guy is a nobody, who cares what he thinks about this stuff, he doesn't know what he's talking about. Well, I was one of the first creators and that's why I got the 100k for being a founding partner creator, I was in their LBRY first program, had upgraded rewards, interviewed Julian Chandra and Jeremy Kauffman, and am the 47th most popular creator on the platforms according to https://lbrynomics.com.
Interview 1: https://odysee.com/@ScottCBusiness:4/Julian-Chandra:b
Interview 2: https://odysee.com/@ScottCBusiness:4/Interviewing-Jeremy-Kauffman-From-LBRY:7
I genuinely believed for a long time that I was one of few people who even truly understood the mechanics of the platform and in the early days I even used the command line to do my claims. I had a whole channel dedicated to educating people on how to use LBRY: https://odysee.com/@HowToLBRY:e.
I poured in countless hours to this platform and there is really no benefit for me to share all of this aside from alienating LBRY users and upsetting them with all this information. The reality is that if you don't have your policies and promises hard-coded into the blockchain, they aren't real promises and policies that you can rely on.
While I understand they are in an SEC lawsuit right now and that has made things hard for them, I don't think that abandoning everything they originally stood for it the right play. It also makes me wonder about giving out the 100k LBC to founding creators as they knew about the SEC lawsuit during that time and had us going around promoting it anyway for a 2 year timelocked period. When they finally announced the SEC case their coin skyrocketed then tanked in what "looks" like a rug pull in retrospect.
https://odysee.com/@lbry:3f/lbryin2022:f – In this blog they said it perfectly. "LBRY is not the future of web3 social video" and "The future of LBRY social video is Odysee." I think this perfectly sums it up. The future of the platform is not about decentralization, it's about their centralized front end of Odysee.
Also anyone who tells you "it's just one interface and that you can make your own" is making a disingenuous argument since no one is building interfaces on LBRY except them and they control the entirety of the governance of LBC and the LBRY protocol.
https://twitter.com/ScottCBusiness/status/1503774789709844482 - This is the Twitter thread where I started talking about this and Jeremy responded there. His responses made sense, but don't change the reality of the situation or the results we have now.
If you are sitting here wondering "then what do I use?" – 3Speak on Hive and D.Tube are your best bets right now for decentralized video that lives on the blockchain with decentralized monetization.
Am I wrong about LBRY/Odysee? Am I missing something? How important is monetization and decentralization? Let me know what you think about this in the comments below and don't forget to subscribe!
*Disclaimer: This is not financial advice and is purely for entertainment purposes. What you see, hear, or read is my personal opinion, and any statements made are based on my views and should not be misconstrued as fact. My crypto portfolio may or may not be simulated*
👥 Support Me & Follow Me Elsewhere 👥
👉 http://www.scottcbusiness.com
Ask questions in my Telegram: https://t.me/cryptoandthings
You can find all my cryptocurrency addresses on https://cointr.ee/scottcbusiness
You can find all of my referral links here: https://linktr.ee/scottcbusiness  
Sponsors of scottcbusiness