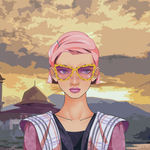 In
communities
:
Filipino Original Contents

(0cc7)
,
Your Daily life

(aa72)
,
Friendship in Bangladesh

(60dc)
,
MyEverything

(3c0c)
,
We are Bangladeshi

(1bc0)
,
Phillipines Community Any Post

(1da0)
,
Random

(7e0a)
,
Any writing content

(dc10)
,
Your Expression Really Matters.

(9eb5)
,
What's life

(7ec0)
,
Any post are allowed

(c2a0)
,
Any Writing Content

(d75c)
,
I am Bangladeshi

(1e3b)
,
Creative writing on any topic

(49db)
,
I am Bangladeshi

(6f0b)
,
Everyone's platform

(2d2d)
,
My writting

(51fa)
Today I was so bored. I think I've roomed all part of my house. I've clean my mini garden not really a garden I just got few plants in there. I've cleaned the sala the balcony, my rest room.
So I came into this Idea to try my doings before. I've tried this contactless of mine again today but I look so different in it. I just see that I look not good in it. What do you think. Does it suit me or Not will I bet you'll say I've change in here.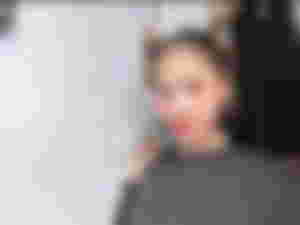 Do llok like a Gay he he he he. Because in my view I do look like one. I put a heavy make up right. Well you may not say anything though. So how about this one.
Does this suit me. In my view it is. Well I don't know in your view. I am doing this to make my Self "Libang" in few Hours. Love trying new things and new looks. I like pampering my Self with something that I could have fun doing it. This maybe not an article that you want to read. Just ignore this article of mine.
I am may not be the one who's sharing there days in this platform. Making an article of yourself is not against the of rules of this platform if so kindly inform me. Does this consider a short article too. If so then I'll just make a longer one in my next article but don't worry it won't be about my days.
I'll be glad to hear you're though but please no negative Comment as I am too sensitive sometimes specially in my day. A women can get that words I mean to that.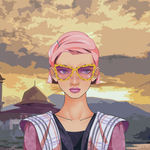 In
communities
:
Filipino Original Contents

(0cc7)
,
Your Daily life

(aa72)
,
Friendship in Bangladesh

(60dc)
,
MyEverything

(3c0c)
,
We are Bangladeshi

(1bc0)
,
Phillipines Community Any Post

(1da0)
,
Random

(7e0a)
,
Any writing content

(dc10)
,
Your Expression Really Matters.

(9eb5)
,
What's life

(7ec0)
,
Any post are allowed

(c2a0)
,
Any Writing Content

(d75c)
,
I am Bangladeshi

(1e3b)
,
Creative writing on any topic

(49db)
,
I am Bangladeshi

(6f0b)
,
Everyone's platform

(2d2d)
,
My writting

(51fa)