We got married after two years of relationship. Thousands of dreams about marriage then. We knew very well which of the two was wanted! It can be said that I have entered a new fantasy world. The first few days of the wedding went well.
I have done my best to keep myself engaged in the new family.
Slowly I saw that even though I was doing well through everything, I could not find the harmony of the dreams I had before marriage.
My in-laws' family is a little big. They are three brothers and four sisters including my husband Adib. The eldest of the four sisters is married.
There are two small rivers left.
Roughly a medium family where there is naturally a lot of work. After finishing all the rules, Tuku no longer has time for himself. But talking to Adib, going for a walk one day a week, at a different time, some of his hobbies seemed to be locked in his mind.
Adib is as busy as Adib. The eldest son of the family, so the responsibility was a little more. Care was just like before, but I understood the difference between a wife and a lover.
Sometimes at night I would not be angry with Adib. When I complained to him about his arrogance, he would easily hug me and tell me to take a chance for myself. You tidy up the world a little.
Then I could not say anything more when the place in the chest of the beloved man matched like this, then no girl has anything to ask for.
In a hurry, he hurried back from the office the next afternoon and hugged Adib from behind. I got it.
He has to go to Chittagong for an office project. Hearing that made my mind dance. Do not wander in the open sky for many days!
Permission was obtained from the parents .. but on the morning of the day of departure, disaster struck.
The mother-in-law fell in the bathroom and got a big pain on one side of the waist!
Then I could not go with Adib as my conscience was in question. If you want the only wife in the house, it doesn't happen.
I wasn't upset, but it was a little hard to think that Adib was going away from me for the first time for a few days.
Mother-in-law was looking into my eyes that day!
Adib returned after about a week. There was a lot of work pressure so there was not much talk. Many guests were coming to see my mother-in-law.
He gave gifts to everyone he bought from there.
I don't know why I was sitting in front of him upset. He brought several packets from the bag in front of me and said it's all yours ..!
I saw so many packets and said I don't need so many. If this man of mine is with me, if you give me a little time, it will be fine for me.
Then he hugged and said
That's why I missed you every time and when I got in front of you, I bought it for you.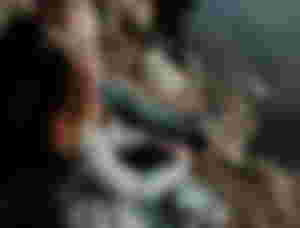 These feelings are really strange! I didn't get this feeling when I was a lover. I understand today why everyone wants the beloved man as his life partner and how much difference and sanctity there is in the love of a wife and lover.
It was going well. I arranged my family a lot on my own. My father-in-law's day doesn't go by without tea in my hand. The brothers-in-law, like the brothers, were naughty and the sisters-in-law, like their younger sisters, used to win me over in the chat, and every day my mother-in-law's new cooking and old-fashioned stories would be cut short.
I understood what happiness is in the family. How can a girl become a woman and spend her life in a house. I used to understand that house means suffocation.
However, the work pressure was a little higher.
Everyone from my father's house will go for a picnic. We were told that the date has been fixed but the recipient will come for my wedding date that day.
Thinking that everyone there would have fun and have fun, my mind suddenly started crying like a teenager. I went to one side of the kitchen and wiped my eyes.
Then the father-in-law came and said all is ready, aunt?
I also smiled sweetly and said all ready.
The teenage mind turned into a worldly woman again. I took care of everything again like myself. I looked very, very tired.
At the end of the day I was wondering where the fantasy life before marriage and where the reality ..
The days were passing like this, as if I had forgotten about the different time for myself. To be good to everyone is to be good to everyone, as if it has become your own good now.
The nun's wedding was over. My body did not feel very good in him. I know how it feels weak.
I took medicine at night and fell asleep very early. Suddenly I woke up to the sound of what was around. I opened my eyes and saw everyone standing by the bed wishing me a happy birthday.
I'm surprised I forgot about my birthday. Seeing how good it looked, the mother-in-law was crying.
The headache seemed a little lighter. When I got out of bed, my mother-in-law came with a beautiful jamdani and told me to get ready. I was even more surprised. I never imagined such a thing.
I got ready and cut the cake. Another birthday party was Khawadawa. When I went to put everything in the kitchen, I suddenly heard my mother-in-law saying,
I remember you surprised me like this before marriage !! I haven't noticed how many years have passed since then.
I put everything in the kitchen and went to bed. Another thing is that no one has noticed or is avoiding it. In the morning Adib hurried to the office.
I couldn't say anything, so I called after lunch.
A little bit of work is just like that. I kept saying.
Adib returned in the afternoon. My parents told me to be ready. We were all more surprised to get down.
Adib whispered in my ear you can only I can not! Downstairs is a very nicely arranged rickshaw in the room.
I greeted my parents saying "Happy Anniversary". And this rickshaw for them. It will be the same today as it used to be in a rickshaw. The parents were very happy but maybe they were ashamed.
I also said we are going to the restaurant, you can go to the restaurant as you wish in a rickshaw.
We got in the car but I saw the two people in the rickshaw sitting with each other as if they were feeling the previous feelings towards each other with a sweet smile on their faces.
After eating at the restaurant, I went to my parents
I handed over the envelope. Their anniversary gift. He opened the envelope and looked at us.
If I do a lot of things, my mother will do something for herself in this family life. Come back in a few days.
The mother-in-law said after listening to me
Booma, now is your time.
I also said that in our time you also left the dreams and desires in one corner, then no one told you. Take a break today or not. Watch the sunset in the afternoon with the people who have been walking beside you all your life.
I saw tears in the eyes of both parents .. !!
He prayed with all his heart. I felt so good for us. My mind was filled with happiness in a different way.
I am sitting on the roof at night with Adib.
Putting his head on her shoulder.
Adib said you didn't have these for us to go around.
I also said hmm, I was frozen for us, isn't it our parents .. !!
Adib is holding my hand tightly.
Life is not a fantasy but happiness has to be found that happiness has a different kind of love that happiness has self-satisfaction.