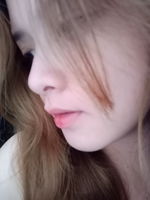 [#77]
Its quite unusual for me to publish an article at this hour. Well, the thing is, I was a bit tired because we went to Bato, Leyte and bought a "Ratan Sala Set" from my BCH earnings. Because of the unexpected rain, we forgot to bring a raincoat and umbrella. And of course, I failed to Hodl my earnings, but still, its worth it. ;)
And now, we are down to the last part of our fictional story, "You'll be My First and My Last." I really just hoped that you enjoyed this piece I made just for you.
Before going further, I would like to take the opportunity to thank all of you, for giving/spending much of your time in reading this piece of mine. Thank you so much for your support, your likes, comments, and most especially for your upvotes. I am much pleased and I really appreciated it.🙇‍♀️❤️
So, let's not make this long, here's the finale part of the story...
________________________
Alexa and I parted ways. Its so hard for me to let go of her that easily because I really love her and I'm into her already. I never thought that our relationship will end just like that.
Days had past, I'm hoping that we can still make things work out for the both of us. I visited her a couple of times but I failed to see her. Later on I've known that she move into another apartment. She even blocked me. As for Troy, I already talked to him about what happen and yes, I able to understand and forgave him. Thankfully, he and his girlfriend still make their relationship work. I was kind of jealous tho. "Why we can't?" I always say, but just in my mind.
Months later, I decided to go to our province to have a vacation, so as to be able to visit my parents and family and friends in there. I also decided to do it so that I will be able to think thoroughly about what happen between Alexa and I. I always went to the seaside every after nap time to give myself some time for relaxation.
After two months of vacation, I went back to Manila and I finally decided to look for a job that will give me a stable income every month. Honestly, I still think about Alexa. I know in my heart that I still love her, the reason why I didn't date any other girls. Maybe I was just somewhat afraid or I'm really just still into her, despite what happened and for how many times I tried to forget her, but I really just can't. "I really love Alexa!"
Honestly, I have met lot of girls tho, but it seems that I not interested to them. Even just one of them. Even in our office, there were lot of girls too, same age as I, but I know, I didn't felt something just like what I felt when I'm with Alexa. Fast forward, Troy and his girlfriend got married. So as his close friend, best friend to be exact, I became his best man. And they have now, one little buddy that really looks exactly the same with Troy.
Its been three years since I started working as one of the IT experts in our company. If your asking about my age, well, as what Troy and his wife says, "You should marry someone and have children right now." "You're old enough!" (My knees got hurt:D) Later on, I decided to hang out some other girls, a sort of just having fun, but not to the extent that I'll just used them for my own pleasure or something like that. I always respect girls, especially because I have a sister.
I persuaded Troy's wife to permit her husband to come with me in that night. Luckily, she allowed Troy but she reminded us not to come home very late because she was just alone in their house, taking care their child. So then, Troy and I agreed. I went straight to the table and asked the waiter for some glass of drink, alcoholic drink, so as Troy. Its like "Devaju" they said. I now managed to drink lots of drinks but I kept in mind what Troy's wife been saying a while ago. I was then being reminded about the first time I've met Alexa at the bar. At that night, I kept thinking about her again. You're right! Its been more than three years then, but its just, I can't get her out of head.
Troy went to the bathroom, and I was left alone in the table while drinking and watching some other people at the bar. Suddenly, a girl approached me and said, "Can I join you?" Even I was a bit tipsy but still I managed to looked at her. "Ale...Alex?" I pointed her while saying that. She just smiled at me. Troy came back to our table. He was shocked too.
"Alex!?" He said.
"Yeah, its Alex!" He added. I wiped out my face and stared at her for a few seconds.
"Woah, its been a long time Alex, how are you?" Troy asked her.
"I'm doing great!"
"I've heard you got married!" She said.
"How about you Jake? How are you?" She asked me. "Well, I'm good!" Answered her with a silly smile.
"That's good news!" She said while nodding.
"Mind if I ask you Alex? Do you have a boyfriend now? or Are you married?" Troy did asked her that.
Looking at Alexa, she laughed and said,
"Sorry for that. Well, I am happy now. I have a stable job." (I was actually nervous while listening to her.) "I have my own car too." Troy just kept nodding. "But...I don't have a partner to be with." "Yeah! You heard it right, I'm still Single!"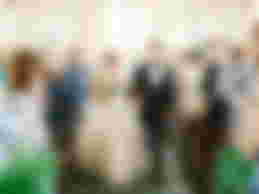 After that night, I took the chance to ask Alexa if she is still willing to start our relationship all over again. Leaving all the pains and heartaches in the past and start a new chapter of our story. You can say that I am "Marupok" despite being a guy, but its still my choice tho. Well, Alexa did agreed. Its like a freshly start for the both of us. We both agreed that we will make sure to have an open conversations in each other, especially when we have personal issues, set schedules to have time for other, and most importantly make God as the center in our relationship. One year later, we decided to finally get married! Alex is now my wife and we were blessed with two angels, yes, they are twins.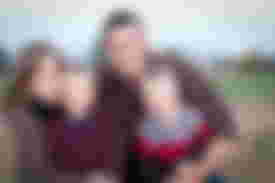 I would say that I am one of the living who believed and proved that, "Love is Sweeter the Second Time around!"🥰❤️
________________________
________________________
Lead Image source: https://www.brides.com/gallery/how-to-plan-your-own-wedding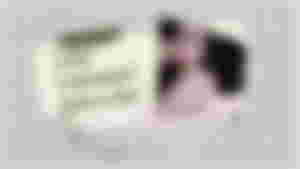 Thanks for reading my fam!📖
To God be all the Glory!😇
Please do visit the works of my wonderful sponsors!😉 "THANK YOU SO MUCH!"❤️
08/22/2021