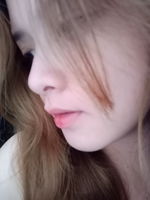 Have you been in love? Have you been into a serious relationship? Have you ever think of him/ her as your "The One?"
Hi!👋Its me again renren16 for another story of life, love, and experiences. This is my first long story to tell and I hope you spare me some of your time fo my piece this day.
Greetings to you my dear read.cash readers! So today, let me share to you my love life story. I've been thinking a lot of times if I will share it or not because you might not like it or interested to read it out or whatsoever, but anyways, I now decided to.
First and foremost, I've been into a lot relationships, maybe 7 or more than that. I'm not bragging about it, I just trying to keep it very real as much as possible. But unlike what I currently have right now, I don't take it seriously, just for experience, exploration, or might be for fun only. And the same goes for them.
I started dating when I was a first year high school student way back 2011, pretty early right?lol:D But as what I have said, its not serious tho. And when I find it boring, I just decided to break it up immediately. We were in the same page too. But it all changed when I met my current lover right now.
I met him when I was already a first year college student. I first saw him during the first general assembly conducted for welcoming the freshmen students in our school. He was a former "Bidlisiw Dance Troupe" member and a guitarist in the "Minstrels" singers.
During that time, I was just staring at them while performing on stage. I heard a lot of girls and gays screaming and shouting for them, clapping, and move-n'-groove with their dance number. And if you are asking about my standards? Well, I must say, I don't go with the looks, I am more interested about the attitude. I don't say he's not handsome, I'm just really telling you that he is because he is a "Moreno" guy. I don't say also that I hate white men but I prefer with the moreno ones.
I am not as desperate as you think, but I really asked my cousins who were a year older than I going the same school were I was, about his name. I didn't expect them to answer right away, but they did. The initials for his name was M.G.D.(that's all for now☺️) They said that we were in the same organization and major which is MAPEH and live in the same boarding house, but of course, females were separated with males.
I always saw him in the canteen near our boarding house everytime we buy our meals. He prefers to be alone when he eats.(stalker🤭) He do stares at me, not knowing that I had noticed that. I saw him at school, in our school cafeteria, and almost everywhere around the campus, everyday. He was not famous, but a lot of seniors knows him. In almost four months, that was been the daily routine.
As what I have remembered, it was last week of August 2015 that he suddenly approached one of my roommates which was in the same year as him. It was around six or seven in the evening while we were buying our food for dinner. He called up for my roommate and when she returned, she said, "Hey! M.G.D. was asking about your name."(laugh) I just smirked. She added, "He wants to know you, and asked me if you are still single, and I said, yes."(laugh again) They teased me. "He wants to introduce himself if it is okay with you."(more laugh and teasing). I went up, they followed me while keep persuading me, and decided to eat dinner. When suddenly, we heard a voice calling upon the name of my roommate. My roommate went down and return again and said, "Please, talk to him." "Don't worry we will go with you." And I just nod.(teased me again) She run off and informed M.G.D. that I agreed. So after we ate our dinner, I went to the bathroom to cleanse and brush my teeth. My roommates were much more excited than I. Afterwards, we went down, and met him downstairs. He smiled at me and said, "Hi!"👋 I replied, "Hello." We went together to the seashore and there, my roommates gives us a little space to talk, just the two of us. He introduced his name, I do the same and then shaked hands. I can't remember all of the things that we had talked to at that time, I just keep on answering his questions, nodding at him, he do's more talk but I felt that he is a little bit uncomfortable and nervous.😅 After that we decided to go back to our boarding house because its almost nine o' clock in the evening and we had a curfew. And when suddenly he asked me,
"Can I kiss your cheek?"
I was shocked. "You, what?"
He said, "May I have your permission to kiss your cheek?"
I then said, "Okay".(not "pakipot" hahaha😅)
He kissed me, asked for my number and after that we bid goodbye and we exchanges good nights. After that, he always texted me and sometimes he calls. Until such time he asked me to permit him to court me. And of course, because I am not "pakipot", and single, I said, "Yes!"
September 16, 2015. It was the day that we we're officially in a relationship. He was very much happy for hearing my answer. It was the happiest day for us together at that time. We eat together, went to go school together and after classes, he calls me or texted me to have some snacks and went for a road trip. It was always a happy days for us together until we celebrated our first monthsary, the second. Until then, we don't have problems to think of. Not until one time I had found out that someone had a crush on him, and worst of all that girl was my classmate and he courted her before he courted me.(ouch💔)
I confronted him right away, he explained as much as he could. I really felt bad at that time. I cried a lot. I didn't answered his calls and texts. I really hate him because of that. I felt that I was just a second option.(as in, it really hurts😭) The next day, he waited for me downstairs to invite me for breakfast but I said, "No! I don't want to eat with you! Just go, go to her, eat with her!" I left him all alone. He returned to his room. While eating breakfast, he texted me, lots of it. He always saying,
"I'm sorry bhe, Please forgive me. It's not what you think."
"Please hear me out."
" Please talk to me, please." I didn't reply him.
He waited for me to went downstairs so that we can talk about it. After several hours, I went down and he hugged me, saying, "Please bhe, forgive me." He cried. I was just silent. He explained again and again. I kept my mouth shut. (Pride is in action)
But after that, I forgive him then. And he was happy too. I just smiled and he hugged me again and said, "Thank you bhe, I love you." I hugged him too. And that ends our first argument.
We we're happy again but their was already a gap because of that argument. And everytime we had a fight, no single argument, that gap was always included to our fights. I had trust issues. I easily get jealous when he was with other girls, especially with that girl because she was also a former dance troupe member. I hate if he texted other girls, especially the exes.(snakes around the corner)
Actually he had three exes in the campus during that time. Maybe more, as far as I know.
Because of that gap, he made much more efforts than the usual. He sometimes serenades me, bought and brought me flowers and teady bears, and surprises me more often. I was then happy because of that. I am a kind of person that have a big heart for efforts and I do appreciate even the simple ones. Until we decided to meet each other's parents and other family members and had celebrated our anniversaries. Along with happy moments, we we're challenged by many storms but luckily we get through it.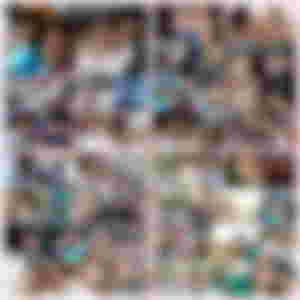 We we're at the fifth year and few months from now, we will be celebrating the sixth year of our relationship together and again, we we're still battling the storms in our relationship. And do hope that at the end of the day, we can sealed it, with a vow and rings. But of course, we need to do a lot of efforts to make it happen. Waiting for His☝️right time and will for both of us.😇😌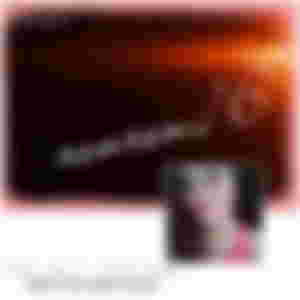 Thank you so much for your time..
Special mention to @Zhyne06 for giving me this opportunity to earn and learn in this platform. And to my supportive sponsors @Zeshan3333 @dziefem @Bloghound and @bmjc98 .Thank you so much guys.❤️😊
God bless us all.😇
Keep safe everyone!🤗