The dose of green that I was missing.
Look, where I'm now?
My eyes didn't see this much green in a long while!
Yes, you got it right. I'm far away from my city and back to my hometown—the place I always miss.
Just today, my nephew invited me to visit his school premises as he knows pretty well how much I adore the green surrounding of his school. And I didn't take a second to say yes.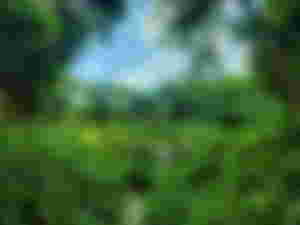 This is the backyard of the school. It's a vast campus along with many other government properties. The pond has been abandoned for a long time. This place looks different during the rainy season, the water level used to be very high. But now, it's like halfway down. But it didn't lower the beauty of this place. Or probably I'm the crazy now who sees beauty in random bushy places!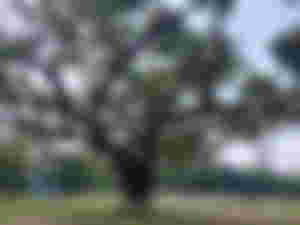 Look at the combination of the sky and the greenery around. Isn't it eye soothing?
What I love most about this place is it's middle of the city, inside of a busy school campus. But it's almost empty here on this side. I get to see a lot of kingfisher birds as well as other birds around the trees of the pond. Their chirping makes the place seem surreal because we hit the busy road just a five minutes walk.

This huge tree always captures my eyes.
The other side of the school campus looks different, though, on school premises. Students were playing before classes, some were gossiping and hanging out; a lively vibe.
I will be in my hometown for another couple of days. I will share more adventures with you soon.
Have a good day, everyone.