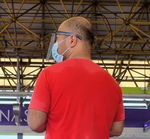 For most employees, being fit and healthy is not a priority if you're working 8 hours a day.
Isn't eating your favorite food while watching a film on a couch is the best way to end a tiring day?
I had this mindset when I was weighing 102kg, without realizing that my health was being compromised.
How did I overcome it?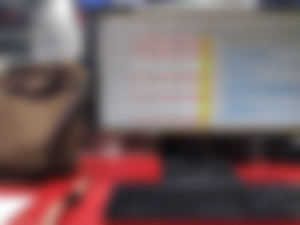 The action starts as soon as I face my office computer. My shift begins at 8 in the morning and ends at 5 in the afternoon. Every single day, we are time-pressured to finish our tasks and air the news on the dot.
The pandemic makes the situation even worse. Since my co-producers are working from home, I have to handle different tasks at a time. Aside from writing news scripts, I also attend meetings, coordinate with people in the newsroom, and handle the airing of our shows.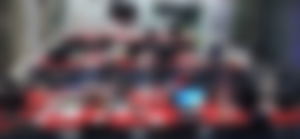 Truly, working in the broadcast media industry is like always catching a last-minute train.
But despite all these, I still make sure that health is my number one priority.
What's my little secret? Time management.
Some of us don't notice that we overuse social media. We can't avoid it because we're still locked down at home.
I'm also guilty of this. I have days when I spend hours and hours scrolling my feed and watching random videos online.
That especially happens to me because I stay in the office on weekdays. We have designated bedrooms where we sleep and stay. Since I don't need to waste my time riding the bus to get home, I have a lot of spare time in my room.
But instead of doing nothing, I make myself productive.
Right after my shift, I go straight to my room to change my clothes.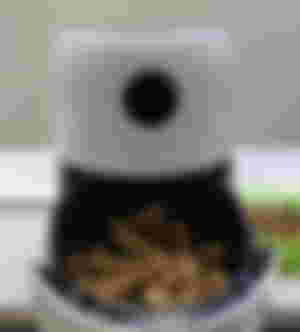 After that, I immediately prepare my dinner, as well as my breakfast and lunch for tomorrow. It takes an hour to chop, weigh, and measure all the ingredients. Then, I just toss everything in my air fryer. Another time-saver because I can do other things while waiting for the air fryer's beep.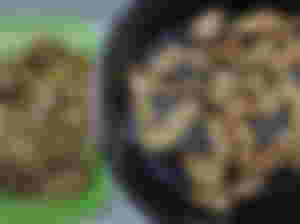 While my food is cooking, I watch fitness videos on YouTube and TikTok to get some ideas on how to improve my workout. I also make use of the time to read posts and list possible content on my noise.cash and read.cash accounts.
We can still do so much after work. It's just a matter of choosing between watching random videos online or working on self-improvement.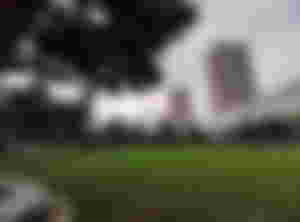 Living in the office does not stop me from reaching my goals. Even without my equipment for strength training, I still continue my exercise - I jog every Tuesday and Thursday afternoon.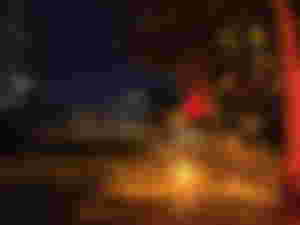 After cooking my food, I go out of the office and jog in a nearby park. It usually takes me two hours, until the sun is down, to complete my 8-km goal. Jogging is a form of cardio that strengthens our hearts. It is also an effective calorie burner.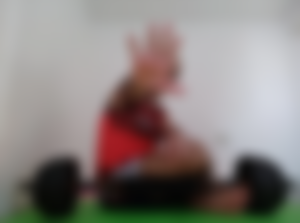 On weekends, I stay at home. That's the time when I do my strength training. I usually do the routines for almost two hours.
On Saturdays, I train my arms, legs, and shoulders, while on Sundays, I focus on my chest, back, and abs. Monday, Wednesday, and Friday are rest days.
This is my preferred workout schedule. Choose the best day for you to exercise.
I have bad days, too.
Long, stressful days at work cannot be avoided. Since my fitness journey began, I had several days, or even weeks, when I binge eat and do nothing but watch a film.
But it's ok.
We have to admit to ourselves that we're not perfect and we can't fight a bad day at work.
What's important is we pick up ourselves, get back on track as soon as we can, and keep going.
Working while staying fit is really a challenge. But once you begin a routine, you will surely succeed.