Christmas is coming and with it, our beloved traditions emerge.
The smell of the upcoming holidays is in the air and a feeling of hope starts to raise within our hearts even in these troubled times.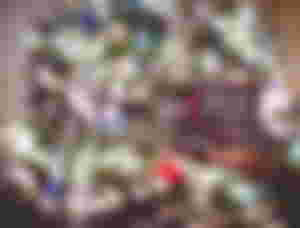 We were raised with a set of traditions both of our country and foreign.
Mom spend almost 3 years living in the US and she brought their traditions back with her, and dad he was an avid reader so, he was aware of the ways other cultures celebrated Christmas and he tried to combine what he liked from others with our own.
Following that description, we grew up believing in Santa and the Baby Jesus, having Turkey and Hallacas for our Christmas Dinner, and singing Frank Sinatra and Bing Crosby's version of White Christmas and La Grey Zuliana from El Monumental Ricardo Aguirre.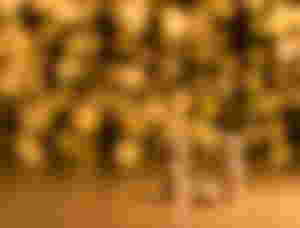 ---
This came to be when the eldest of the children were grown.
We all had scholarships from the Orchestra and even we got Christmas Bonuses, that's why, when we were old enough, in December we bought everything we could afford to help our parents and aiming also for the best decoration in the block as well as a table overflowing with food.
However, things started to get tough and in 2015 we started to cut back on things that weren't necessary and began to make our Christmas purchases beforehand starting in August of each year.
Why you might ask?
Because, the economy was decaying so rapidly that, by the time December came, the inflation rate could easily increase by half and more, so, for example, 1 one kilo of flour that in august had a value of 1$ in December could cost 2$ or 3$.
That's why our Stockpile consists of All Not Perishable Goods and Freezable Meats that we will use to cook all of the food we want to eat on Christmas Day and New Year's.
For us the list is as follows:
Corn Flour for the Hallacas

Wheat Flour for:

The Traditional Venezuelan Fruit Cake

Pan de Jamón (Ham Bread)

Pannetone (I learned to make this last year)

Butter

Olives, Capers, Raisings, Dried Fruit.

Beef, Pork and Chicken Breast (For the Hallacas and out Chicken Salad)

Vegetable oil

Cocoa Powder and Chocolate Chips

Smoked Ham and Bacon (For the Bread)

Red Wine

Thread

Achiote
There is some other stuff that we didn't put this year because we already have them like sugar for example, but those are the basics. With that, we make many things for both Christmas Day and New Year's and of course, we have leftovers so we don't have to cook on the days following both holidays.
To start and buy those things, I exchanged 10$ from my read.cash earnings and bought some things from that list and other stuff for our pantry. Take a look: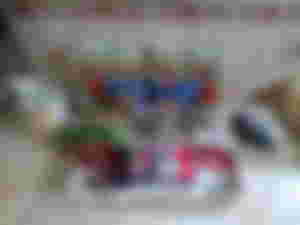 We started a little late this year, but hopefully, each week we'll add more to the pile and by the time December gets here, well have all we need!
Thanks read.cash!
---
Every day I'm becoming more confident about my decision to make myself a crypto portfolio and learn more about crypto and investment.
I remembered that a huge commotion had happened around DOGE coin I believe it was last year or maybe it was this year, I don't recall.
What I do remember is, that it was due to the support the token got from Elon Musk so its value increased enormously and a lot of people made a lot of money just because they had DOGE in their wallets.
I thought, what if it happens again?
As far as I know, that guy hasn't withdrawn his support to Doge so, let's see how much 1 DOGE is worth.
Two days ago it was 0.22 USD so I bought 2 DOGE. Yesterday the price was almost the same so I bought 4, now, I'm the proud owner of 6 DOGE coins!

The huge surprise came at the end when I saw that CoinFlex had added SHIBA INU in their listings, so guess what? I bought Shiba as well!
For 3,12USD I bought 110000 SHIB coins.

I had read about them here and on Google and there are some mixed feelings about it since is a meme coin and all. But, the rise it had last week was due supposedly to a tweet Mr. Elon Musk did about his new puppy, a Shiba Inu puppy. So, maybe, just like with DOGE, it can happen again, and if it does, I'll be very happy.
---
I'm still betting on BCH.
It has changed my life rapidly and it's the main catalyst of my decision of trying to amplify my knowledge and earnings in the crypto world.
So, I can buy many tokens and have holdings on all, but BCH as my heart and that won't change in the perceivable future, I guaranty it.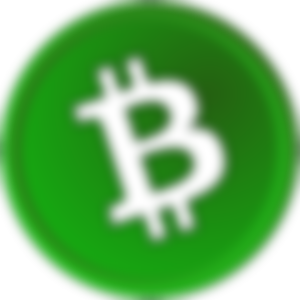 Disclaimer: This is not financial advice. I'm just sharing with you my journey. Your decision is your own and no one else's.
---
Check out my wonderful sponsors and their awesome content! And thanks to @Jher0122 for renewing your sponsorship, you're awesome!
See you next time!
✨✨Blessings✨✨
Friday, October 15th, 2021