When you think of the Middle East, what's the first thing that comes to your head?
For me is spices, the scent in the air of all the spices they use to cook all those wonderful dishes we know and love.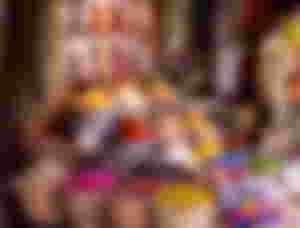 I'll be honest, I don't know much about the Middle Eastern countries or their gastronomy, but what I do know is that they use a lot of grains, a lot of veggies and the flavors are varied and exotic.
The first time I tasted a Shawarma I was blown away by the complexity of the flavors, but, also, the way they complemented each other. From that moment, if I went to a Food Court I searched the Shawarma stall to get my beloved sandwich, and one of my favorite exercises was to try and figure out which spices they had. But Falafel, that didn't catch my eye at the beginning just because I knew the main ingredient is Chickpeas.
Growing up I didn't like any type of legumes, black beans, red beans, green beans, they were all the same to me. Chickpeas were not very common in those days but still, they are legumes too.
One day, my eldest sister and I were having lunch at the mall and were craving shawarma, so we went to our favorite stall and I got Chicken-Beef as always and she asked for Falafel.
What? You have got to be kidding! Those are chickpeas!
But after a while, we compromised and I tried it. I was so wrong about it and I got up and bought a ration just for myself. Later on, I learned how to make them.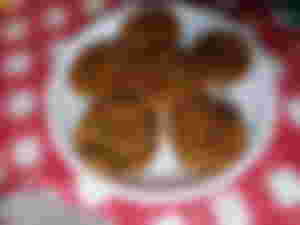 Yesterday I made them again.
On Friday I bought some chickpeas at the supermarket, at a very good price, and at the moment I laid my eyes upon them I knew that was Saturday's lunch.
So many memories came to my head as I was making them: the first time I made them, the first time my sister made them, FYI, a complete disaster!
One time my little sister's schoolmates came to our house and I was making Falafel, and I gave them some but as Sliders, with Tomato and Lemon-Garlic Mayo, and later on I regretted it because they left me without my share.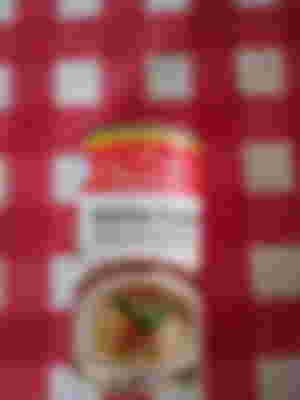 I also remembered the first time I made Tabbouleh, and the first time I used Bulgur wheat. Currently, I don't have it at hand, and yesterday I missed it because it gives a good balance of flavors in that particular salad.
Also, Hummus, I had to buy it because I don't have a food processer nor a blender, or anything to improvise. Let me tell you something that perhaps you already know: everything tastes better when is made from scratch.
It's not bad, but it's just not the same, there was something missing and it tasted just as mashed chickpeas, nothing more. A huge disappointment.
Nevertheless, we enjoyed our meal!
We sat down, mom, my sister, and I, to watch Netflix as we ate our Falafel Sandwich. Mom couldn't finish the whole thing but later on, she asked for some falafel alone, just the fritters.
It's fun when we get to do something different at home without having to go out or pay over the top just to taste food from a different culture. And in my town, there are some local restaurants that offer good quality middle easter cuisine, but they are way too expensive.
This cost me around 5 USD to make, and everything except for the hummus was homemade, even the bread!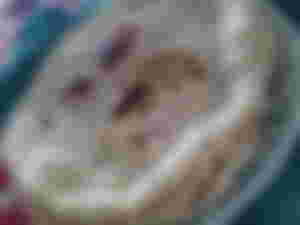 That's why, if I can afford to do it, I always try different things in the kitchen, because I love to cook, I love to pamper my loved ones, and I love the memories we build around our kitchen table.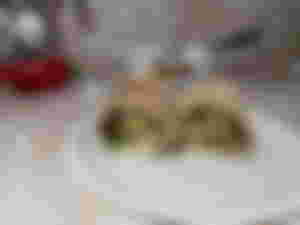 If you want to try this, check out my recipe right Here!
---
Check out my wonderful sponsors and their awesome content!
See you next time!
Blessings
Sunday, October 17th, 2021