Painting: Beauty Or Meaning
The world is full of beauty and meaning, it is not easy to judge everything just by analyzing it yourself but it is necessary to get strong references from various sources to be able to provide an accurate value, meaning that the view of beauty from one's eyes is not enough to determine the value of a work.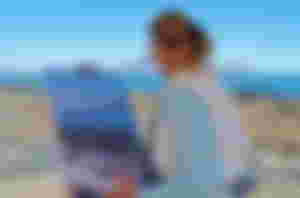 That's when a painting is published from crazy hands to give everyone another view of form and beauty.
But the value of a painting lies not only in its beauty but also in its meaning.
Many painters born in this world from generation to generation continue to provide phenomenal decorations so that the views of millions of eyes can be entertained by an enchanting image.
A confusing thing came from my brain when I saw a painting that had been made by a famous person or a very famous person in the field of painting. When I saw the painting, at first I thought it was just a scribble that had no shape and no beauty, but after I investigated deeply from various sources, it turned out that the painting was very expensive and the value or price was very high.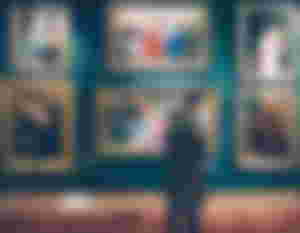 As a layman in the world of painting, I became confused and asked myself, can my eyes not judge the beauty of a painting? so I can't judge a beautiful painting like millions of people who want a painting that in my opinion doesn't have an attractive shape and looks like the scribbles of an elementary school kid.
It turns out that painting is not only located in its beauty but also a painting that is stored and hidden with a very deep meaning.
It was this thought that gave the answer to the confusion I had encountered when I spoke to a painter.
So many very beautiful paintings are displayed in various places in this world but the value may not be comparable to the paintings of famous people whose paintings look simple and have no beauty but the meaning in a painting is the most valuable value.
A painter is not like a writer, interestingly a written work can be concluded but it is different from a painting which must translate it carefully.
The form of a painting can be highly valued by ordinary people but the meaning and significance in a painting is stored in precious diamonds.
☆☆☆