Pasko sa Pinas (+Mini Challenge)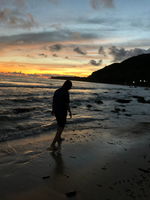 Before I start my another week, I try my best to write this article for all of you guys! Also, it is because in the following days, I have my final examination for my three subjects. I know, some of you were already celebrated Christmas Party so I'm a bit jealous because our class didn't get  a chance to celebrate it for the last time in college. We still studying as we have examination.
Anyways, this article is my entry for the writing competition of my dear friend @Coolmidwestguy Thanks for giving me a chance to join in this competition, and for bringing motivation to this community. If you are curious of what I was talking about, check his article here here.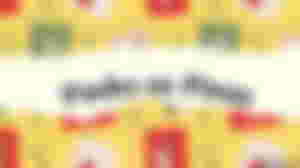 Christmas is also known as Pasko in the Philippines. In regards, Pasko ng Pinas are Filipino words and can be translated in English as Philippine Christmas. However, there are a lot of things in the Filipino tradition was influenced by and came from North America like the, Santa Claus, Christmas Tree, and others.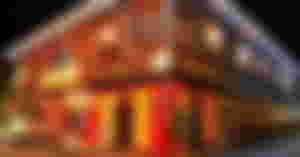 In the Philippines, we start celebrating Christmas so early, that is why we are known as the country who have the longest Christmas season. You can already feel the season of Christmas as soon as September or the BER months.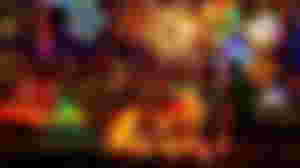 When you go in the streets or outside, you  can already saw houses that have lanterns, stores who start selling Christmas decors, and children who are singing a Christmas carols. I also experienced carolling when I was a child, we used do it yourself tambourine that was made from bottle cups.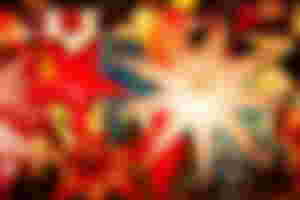 You can feel the cold breeze, and that is one of the sign that Christmas is in the air. Also, the Philippines is a tropical country so we only have two season and mostly the temperature is hot. Therefore, we like cold weather and experiencing it somewhat comforting to us.
Even though Christmas usually means snow and cold weather, the Philippines will not experienced winter season and it only gets a little cooler as the ber months go on.
We have different ways of celebrating Christmas as we came from different countries. Philippines sometimes get a lot of typhoons when Christmas is coming just like Ondoy and Odette that cause huge damaged.  But despite of those challenges, Filipinos still find a way to celebrate Christmas because it is important event for all of us.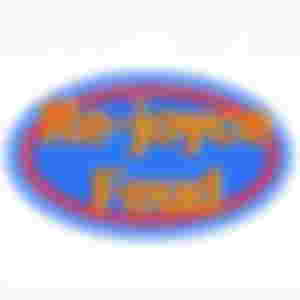 For my mini challenge, it will be called "Re-joyce Feud". It is like the the American Television Game Show, Family Feud wherein two groups will compete and guess the results of audience survey questions.
But for this time, anyone can join but there's only one winner who will received a small gift from me.
It is a simple challenge, you only need to answer the top 3 things I asked about myself. For example, what are my top 3 favorite colors? the answers are; 1. Blue, 2. Red, 3. Green. You will guess just guess it, as simple as that.
Name of Ours Dogs: (I have 5 dogs, you only need to give 3 names)

Favorite Filipino Foods:

Things I dislike:
Note:
You can comment your answer below, just exactly the same with this sample. Each questions equivalent to 3 points, and whoever get the most correct answers/points will be the winner. This challenge is only available for 24 hours. I will announce the winner here in read dot cash or in noise dot app.
Good Luck & God Bless Everyone!
I hope you enjoy reading this and stay tuned on my next article which is the announcing of winner!✨