My Worries as a 4th year College Student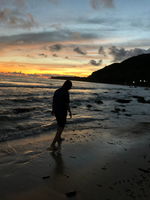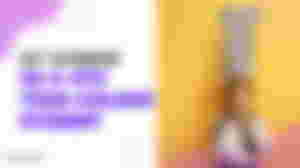 Hello read cash! Hope you all are doing well and enjoying your day. In my previous article, I talked about my advice to an incoming college freshmen students and I also said that I am in my last year in college. So, today I would like to share with you my personal worries as a 4th year student.
Knowing that I finish my studies soon, I feel like I'm going though a bunch of emotions. I was excited because I'm about to enter in the professional world and makes some money to pay our household expenses. Also, I am so nervous and worried about what will happen to me after graduation, there are a lot of questions came to my mind as I am half way near in my end goal.
We will be having our thesis this semester and I hoping that my group mates will cooperate well. It is one of the final requirement to complete my bachelor's degree and I am very nervous.
I am taking Bachelor of science in business administration major marketing student, therefore I think, our thesis might be about  business ventures or project and whether it will likely to succeed or not. Thesis are very costly because you need to find your statistician to evaluate your data, expenses for printing and hardbound. That's what I worry about, how I will be able to pay those without asking money from parents, as I also want to ease their burden by helping myself. The earnings in my side hustles are not enough because I have spent some of it for our household necessity. I hope I can save up before we start our thesis paper.
As we all know, the inflation rate in our country seems increasing therefore the prices of our basic commodities will also increases. Another, we are experiencing oil price because of the movement of international oil prices. That's why the transportation fare are expensive because they are also affected by it and all of us.
This school year, we will be having synchronous and asynchronous classes, but it is not yet a final memo because they said that it might change and we must wait for their further announcement. If we will have face to face classes then we should to go to school but transportation fee are very expensive. For me to arrive at school and go home, I will have to ride jeepney then tricycle and my transportation fee costs 100 pesos or about $1.78. Imagine you have 200 pesos allowance per day and then you have to travel, eat lunch, and buy school stuffs, then it is not enough for one day.
It is important for a college to students like me because it can help us to be prepared and be equipped when we enter in an organization. This will provide us training that will enhance our skills, things we should at a work place. I want to do my internship as it might give me an opportunity to learn more about working in a particular role that fits to my degree.
However, it might also cost much because I need rent an apartment near to the place that I will applied to. Also, allowance for my food and other personal things that I need. I hope after my graduation, I find a stable work that pays well and I will give back to my parents.

I know God is our greatest provider, as He was said in Philippians 4:19. "And my God will supply all your needs according to His riches in glory in Christ Jesus."
That's all! I hope you enjoy reading this article!

Let me know your thoughts about this, just comment down below!
# 15
: Wednesday
: August 24, 2022
: Re-joyce