My advice for incoming College Freshmen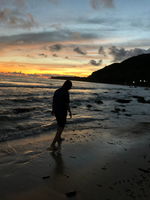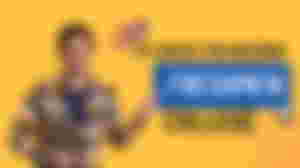 The student's life is a very difficult task in many of us, 6 years in elementary, 4 years in highschool, plus 2 years in senior & junior highschool, and 4 year in college. Imagine the expenses, effort, and learnings you put in to complete all of those. But, the sacrifices of our parents for our education are all worth it in the end. So, we must study well and give our best in everything.
However, college is the final end of our academic career, but it defends on you if you take your master degree haha. It is not the same with highschool that you can chill and relax, in this you need to focus on your studies. I realized many things when I entered college, it is really hard to survive when you don't know what to do when you face in difficulties. In this article I would like to share and give some advice based on my experience so far in my college journey.
Attend to your school orientation
I encourage you to attend to your college orientation activities. By this, you will know more about the school policies, rule and regulation. Also, take some note regarding to school's clubs that you can join because it is a points for you when you decided to apply in a scholarship. Be attentive to your college activities, and always listen to others.
Find the right circle of friends
Starting college is a bit scary and you might think of your lives once you head to the campus. Meeting friends are really difficult at first, especially if you are really shy to approach others. But, you need some people who think the same and have  the same goal as you. So, be friend with the right people, it is super comforting to know that you have them in your back and will actually gets you.
They are your group that will be with you along your journey. Also your study buddy whenever the midterm and final exam are approaching. Having a supportive peer will helps you to improve your social life, self-esteem, and might influence your overall academic development.
Study smart not study hard
Most of the students works really hard to improve their test scores and grade and there's nothing wrong with it. But, you should balance your life style and if you didn't, you might suffer from extreme burnout and you can't handle stress.
You should create a consistent study routine or habits. Eliminate any distraction even though we cannot avoid it. Studying smart can reduce stress by not overdoing yourself. However, this includes studying faster but more efficient. For it to be good, avoid consuming your time in studying too much but still learning how to learn.


That's all! Thanks for reading!
Hope you all have a great day!

# 14
: Tuesday
: August 23, 2022
: Re-joyce