Best Filipino Chicken Dish with Recipe!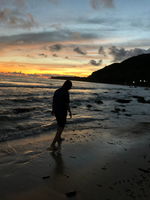 In this article I would like to share with you the best Filipino dish for me, with recipe included from experts. I know, these foods are Filipino favorites because it is all easy cook and do. Brace yourselves as you and I might be hungry while reading this haha.
Let's start! For the first dish here's Adobo. d you're following me in my noise.cash account, you will see many photos of Adobo because it is the best thing we always cooked at home. It's ingredients are just the basic and easy to find such as, soy sauce, vinegar pepper corns, bay leaf, onions, garlic and other spices depends on you.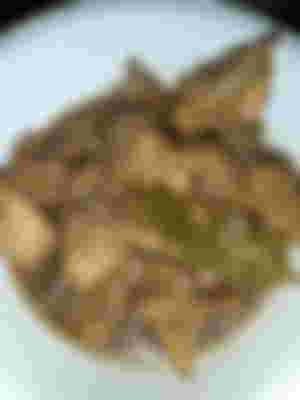 Ingredients:
2 lbs chicken/pork belly

2 tablespoons garlic minced or crushed

dried bay leaves

4 tablespoons vinegar

1/2 cup soy sauce

1 tablespoon peppercorn

2 cups water

Salt to taste
Instructions:
Combine the pork belly, soy sauce, and garlic then marinade for at least 1 hour

Heat the pot and put-in the marinated pork belly then cook for a few minutes

Pour remaining marinade including garlic.

Add water, whole pepper corn, and dried bay leaves then bring to a boil. Simmer for 40 minutes to 1 hour

Put-in the vinegar and simmer for 12 to 15 minutes

Add salt to taste

Serve hot. Share and enjoy!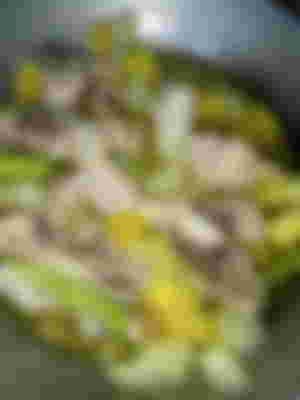 This one is also a famous dish in the Philippines. It is a Filipino dish composed of chicken pieces and cooked in ginger broth. You will surely love it as it is one of our comfort food during rainy days.
Others are not fun of tinola because they said it is tasteless and just boiled chicken hah. But, I really like it especially when the papaya or sayote became so tender and soft. The photo above was my cooking on the other day and my family super loves it.
Ingredients:
1 whole chicken cut into serving pieces

36 ounces rice washing

1/2 piece green papaya cut into wedges

1 tablespoon garlic minced

1 piece onion chopped

1 thumb ginger cut into strips

2 tablespoon fish sauce

1 cup Hot pepper leaves

3 tablespoons fish sauce

1/4 teaspoon ground black pepper
Instructions:
Sauté the garlic, onion, and ginger
Put-in the chicken and cook until color turns light brown

Add the fish sauce. Stir. Pour rice washing into the cooking pot. Let boil. Cover the pot and simmer for 45 minutes. Note: add water if needed.

Add green papaya. Cook for 5 minutes

Add the hot pepper leaves or malunggay leaves. Stir and cook for 1 minute.

Season with ground black pepper. Note you can also add fish sauce or salt if needed.

Transfer to a serving bowl. Serve hot. Share and enjoy!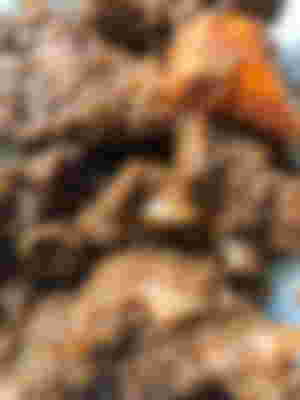 This last is very flavorful and delicious, it is perfect with beer or alcoholic drinks hehe. It is a Filipino chicken stew that cooked in a tomato sauce with liver spread.
Ingredients:
2 lbs chicken cut into pieces

1 piece Knorr Chicken Cube

2 pieces carrots wedged

2 pieces potato cubed

8 ounces tomato sauce

2 pieces bell pepper sliced

4 tablespoons liver spread

1 piece tomato cubed

3 pieces chili pepper chopped

1 piece onion chopped

3 cloves garlic crushed

3 tablespoons cheddar cheese grated

1 ½ cups water

4 tablespoons cooking oil
Instructions:
Start by pan-frying the potato and carrots. Heat oil in a pan. Add potato. Fry each side for 1 minute. Remove from the pan and put in a bowl lined with paper towel. Set aside. Do the same thing with the carrots.

Using the remaining oil, fry the chicken for 1 ½ minutes per side. Remove from the pan. Set aside.

Saute Onion and garlic. Add tomato. Continue to saute while stirring until tomato and onion softens.

Add chicken and pour-in tomato sauce and water. Let boil.

Stir and then add Knorr Chicken Cube and chili pepper. Cover the pan. Cook between low to medium heat for 15 minutes.

Turn the chicken pieces over to equally cook the opposite side. Add liver spread. Stir. Cover and cook for 20 minutes.

Add bell peppers and cheese. Cook for 3 minutes.

Put the carrots and potatoes into the pan. Continue to cook for 5 to 7 minutes.

Season with salt and ground black pepper.
The lists of Recipe and Ingredients were credit to the; panlasang pinoy
All photo were all mine except the lead image because I only edited it.
Let me know your about this article, just comment down below!
Hope you all have a wonderful weekend!

# 56
: Saturday
: October 8, 2022
: Re-joyce