On this day (February 22). The year was 1986. This marked the beginning of civil resistance which became a non-violent revolution against the dictatorship of former Pres. Ferdinand Marcos. It was called the People Power Revolution, or also known as EDSA Revolution and the majority of the protests were held along Epifanio de los Santos Avenue.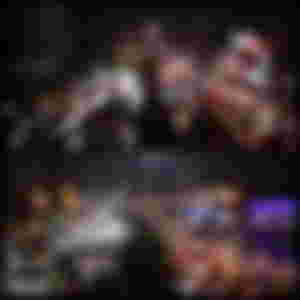 A circumferential highway around the capital region as you'll drive around to 6 different cities: Caloocan, Quezon City, San Juan, Mandaluyong, Makati, and Pasay City as it links to the North Luzon Expressway, the Magallanes interchange, and major financial districts: the Makati Central Business District, Ortigas Center, and Araneta Center. One of the longest and the most congested highways in Metro Manila stretching up to 23.8 kilometers.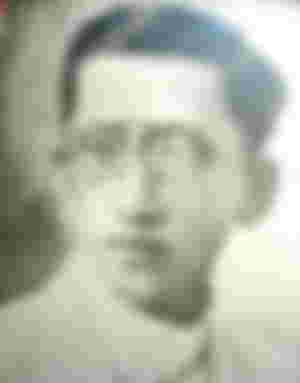 Before EDSA, it was called the North-South Circumferential Road and construction began in the 1930s under the Commonwealth Republic. It was finished in 1940 before the Japanese invaded the country. After the independence of the Philippine Islands from the United States on July 4, 1946, the highway was renamed Avenida 19 de Junio (June 19 Avenue) - Jose Rizal's birthdate. Years later, it was renamed Highway 54 (also known as Route 54) but Rizalists want to retain the hero's birthdate. Instead, residents of the Rizal Province (which they were part of Metro Manila at that time) wanted the avenue to be named after a Rizaleño, hence, it was renamed on April 7, 1959, from Highway 54 to Epifanio de los Santos Avenue under Republic Act No. 2140 - named after the historian, journalist, and civil servant Epifanio de los Santos y Cristobal.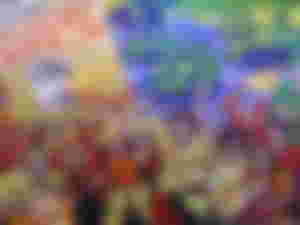 From the 70s up to the present-day, the highway is now surrounded by numerous skyscrapers & malls, but it became a traffic jam for motorists and commuters alike. Portions of EDSA became the staging grounds during the bloodless revolution. Before the revolution started, Ferdinand Marcos addresses the nation and declares Martial Law on September 23, 1972, while it was originally signed on September 21, 1972 - to combat the communist threat followed by series of protests and civil unrest. It was dark times for some, but they say it was very safe. There was discipline, the country was known as the Tiger of South-East Asia. It was a time of chaos. Media lockdown, mass arrests including political opponents & critics to the likes of Sen. Pres. Jovito Salonga, Sen. Jose Diokno, and Sen. Benigno Aquino Jr., unexplained disappearances & killings after Lim Seng's execution. On August 21, 1983, after 3 years of exile in the United States, Benigno Aquino Jr. was assassinated where he dropped off at Manila International Airport in broad daylight, as for the Marcos administration they created a commission to investigate the murder led by Chief Justice Enrique Fernando. For us Filipinos, it was an outrage and we were shocked as they begin to lose their trust in the administration.
Martial Law was lifted on January 17, 1981, to give way for the Papal Visit and his ally, Pres. Ronald Reagan to visit the country, but will retain his position as President until 1984. On November 3, 1985, Marcos announced there will be a snap election the following year and it was held on February 7, 1986. The Commission on Elections (COMELEC) declared that Marcos was the winner - 10,807,197 votes against 9,291,761 votes on Corazon Aquino. However, the National Movement for Free Elections, Aquino won 7,835,070 votes against Marcos' 7,053,068 votes. 30 computer technicians from COMELEC walked out in protest of the election results, it became an early spark of the People Power Revolution. Days later, after COMELEC's proclamation, all 50 opposition members walked out in protest claiming Aquino was the real victor.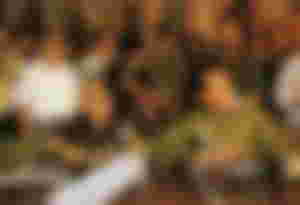 The revolution started on February 22, 1986. In Dasmariñas Village, Makati City, a meeting was held by Def. Minister Juan Ponce-Enrile. They planned to attack Malacañang Palace on February 23 at 2 a.m., which will be led by Col. Gregorio Honasan. AFP Chief of Staff Fabian Ver fortifies the Palace's security until the colonel discovers a Marine battalion stationed at their planned point of attack. AFP Vice Chief of Staff Fidel Ramos arrived in Camp Aguinaldo and both military leaders announced their defection from the dictator's administration. Manila Archbishop Jaime Cardinal Sin called out every resident of Metro Manila to support both military officials, as millions of people from the capital region marched towards Camp Aguinaldo. A revolution has started in the nation's capital while their leader, Corazon Aquino was in Cebu to appeal for civil disobedience by boycotting companies owned by Marcos cronies and payment of taxes.
Sources:
Lead Image from https://www.officialgazette.gov.ph/edsa/the-ph-protest/
https://news.abs-cbn.com/focus/02/21/17/timeline-edsa-people-power-revolution
https://coconuts.co/manila/features/29-things-about-edsa-you-may-or-may-not-know/
https://www.rappler.com/nation/cory-aquino-hid-cebu-edsa-revolution