January 17 (Yesterday). The year was 1981. Pres. Ferdinand Marcos officially lifts Martial Law after 9 years to show the situation in the Philippines was back to normal, the 1973 Constitution and the government were working smoothly. This marked the end of the 9-year-rule against terrorism, insurgency, criminality, and corruption.
On September 23, 1972, he declared this on national television while the original date of the proclamation was signed on September 21, 1972. This was to combat the communist threat, the Communist Party of the Philippines followed by series of protests and civil unrest, and the rise of the Moro National Liberation Front (MNLF) after the events of the Jabidah Massacre.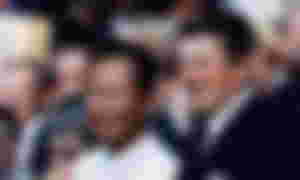 For 9 years, it was a time of chaos. Media lockdown, mass arrests, unexplained disappearances & killings after Lim Seng's execution. It was dark times for some, but they say it was very safe. There was discipline, the country was known as the Tiger of South-East Asia. The reason why Marcos lifted it was to give way for Pope John Paul II's visit to the country, and his ally Ronald Reagan as the new U.S. President to give him the chance to also visit the nation, but Marcos will retain his powers as President until 1984. Following Proclamation No. 2045, Marcos released 341 prisoners after lifting Martial Law in the Philippines.
Sources:
Lead Image taken from the Art Murals near City of Manila
https://kahimyang.com/kauswagan/articles/886/today-in-philippine-history-january-17-1981-president-ferdinand-e-marcos-lifted-martial-law
https://www.nytimes.com/1981/01/18/world/marcos-frees-341-lifts-martial-law.html
https://gulfnews.com/today-history/january-17-1981-martial-law-ends-in-philippines-1.1654688