Meaning of road markings
Continuing my previous article about road markings, because if I discuss it directly it will be too long and I know for sure you will be bored reading it, so I continue in my current article. If you haven't read my previous article, you can read my latest article entitled Higway marking, do you know about meaning and function?
Road markings that we often encounter on highway are white and yellow lines. Its function is not only as a road divider or lane, but it turns out that each of these lines has its own meaning, I try to explain according to what I know about road markings. Following is meaning of white and yellow line road markings on highway that we need to know to be more orderly when driving and avoid things we don't want.
Dotted white line
When we see a road marking in the form of a white dotted line, this means that we are allowed to change lanes or overtake other vehicles, while still focusing on paying attention to the conditions and traffic situation around us.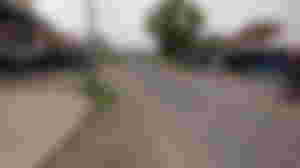 White or yellow line without break
This marking is opposite of first road marking. When you are driving on highway and you see a white or yellow line without dashes, you should not cross that line. This means that we are prohibited from overtaking or overtaking vehicle in front of it. We must stay on our respective paths.
Two white or yellow stripes without breaking
This one road marking means that driver cannot cross line and cannot overtake other motorists. One yellow line without breaking This road marking is usually found on the side of road with a composition of white lines before the yellow line in the middle. The yellow line means that we are allowed to overtake vehicles on the white line as long as it doesn't go out of yellow line. This marker is rarely found in Indonesia.
Dotted and unbroken double line
Usually these road markings are often found in urban areas. This line allows us who are on the side of the dotted line to change lanes. Meanwhile, those of us who drive in a line without breaking are not allowed to change lanes.
Actually there are many meanings of road markings, which I have not mentioned, for example school safe zones, zebra crossings and others. Maybe you can add in the comments, because my knowledge is limited, so I only write what I know.
Hopefully understanding of road markings and their functions can add insight for us, especially for those who often cross highway in urban areas. So that it can minimize the occurrence of accidents, due to a lack of understanding of what road markings are.