Important things that I purchased because of BCH
Article no. 5 by Qheen_am 💕 Franzel 
Hello its been awhile since I post a topic here. As a mom of three wonderful children,a Dialysis Patient partner and because of some house hold chores I can barely hold and check my phone..And because i had alot on my plate because of our situation. Idont have enough time to have time for myself always.
But even on my busy mind...I always think what topics should ipost here..And then i realize we dont need other people to be inspired .We just have to be yourself to be inspired .Sometimes self appreciation is all we need..
Anyways ijust want to share you what i bought because of crypto.Im not a.materialistic person..And because im.already a mom...Most of the time i focus on my childrens need than mine .
One year ago isaw my friend's posts about Binance and idont understant what she posts always ..Its all about graph. I was curious and i message her on messenger what her posts all about,And she said its Bitcoin you will have to invest like that..And isaid idont have a money to invest on those things isaid .Then she recommend about this site that all you have to do is posts, be polite and keep socializing with other people .Thats where i first heard about Noise.cash.Ive met alot of virtual friends there and mosts of them are here too(Hello madlang people 😂).Thanks to my friend Danna may for encouraging me to join on the world of Noise.cash.Imet alot of amazing people there..and also a not so ok people..Coz one noisers used my photo to his profile and posts some bad things while using my face.Most of them is censored posts. Good thing they put down his profile immediately.
After a hew months theres alot of changes on Noise.cash. Most of the people iknow left the site because of change of rules about tipping.Yes some of the users really abused that site by making alot of account .But the noise cash admin maybe caught about what are they doing.
Anyways looking forward, I remember the first thing that ipurchased because of my earning on noise.cash and crypto is my kids vitamins i bought the biggest bottle that time. Then i also bought them 2sets of new playmatt beause that time their old playmat is look unsanitized anymore lol. .And i also bought my daughters milk .That was the biggest set of milk that i bought for her..Coz isaid she can consume it for few weeks.
And because i post also about my husbands condition and problem on noise.cash..Alot of noisers really helped and gave me some donations,And because of that i managed to purchased a reclining chair that i mention on my last post.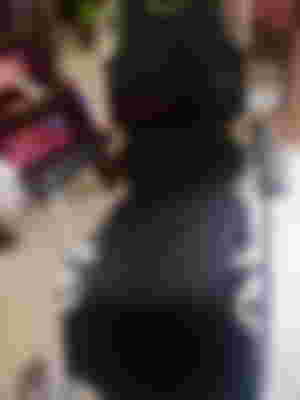 There are also 2 person who really helped me and they are like running a fundracing that time for my husband..Hello to ms khali and my little bro Justin..Iwill never forget all the things that you do for us .Thanks always .May Godbless you two always .It feels good to have a virtual friends here in crypto world..
I also.manageD to bought a nebulizer for my partner. because of my earnings and donations here.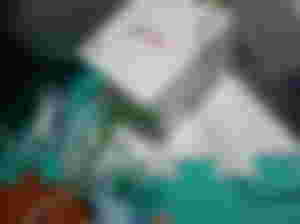 At first idoubt to buy these nebulizer machine but isaid it can be a big help if someone is get sick at home. (knock on wood 3x )And we will never borrow again from my cousins .
My recent purchased is an oxygen tank and regulator set.My partner really need an oxygen because he just got home from hospitalization 2days ago.Its really not his release already but he really insisted that he want to go home ,he said he feell more worst when he is in the hospital.
Imanage to borrow a regulator and a tank before from our Baranggay but after fewdays they asked us to return it already because someone is need it too.
Itried to asked to my family and friends if they know someone who is selling their oxygen tank..ijust decided to look for 2nd hand coz a new tank really cost a lot.10,000 pesos depends on the size that you need..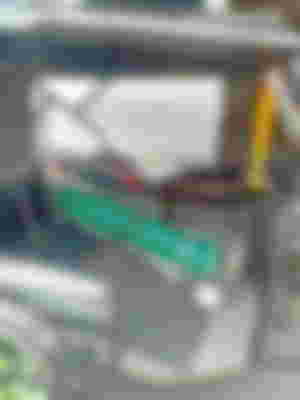 Luckly somebody message me and she said she was selling a tank..She said its 2000 pesos. Itried to ask for more discount but she said she cannot go lower because she was still paying some of their debth at the hospital. That was cost 850 thousand pesos..Her mother just passed away few weeks ago From heart attack..Her tank is still very new and also got a trolley.Really good buy .
and we just ordered a regulator set on shoppee . Its more cheaper than here in our place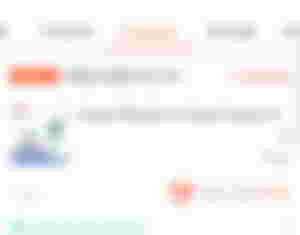 Again..ijust want to thank all the people here that even they didnt know me personally they didnt have a doubt to help me .Icant remember all the things that i bougt because of my earnings here but all ican say Crypto really changes me alot and helped me alot in our expenses ..
There is alot of tokens but BCH is really my favorite 💚i provide all of these because BCH and because of all your help .a word "Thank you" is not enough how thankful iam. Lord thankyou for guiding me in Crypto world
im just a plain housewife and idont have a job.Atleast because of this i can help to provide a little on my husband situation and my family..
Thanks for reading my article .Hope you all doing fine.And always take care of your health.
#