It all started when I was in grade 6 where I opened my mind to what I wanted to do or work when I grew up. Dream that I want to achieve when I finish school.
I am the eldest and I have a 1 sister and 1 one brother. I became aware of the housework and taking care of my siblings early on, because my parents left us with my grandparents so they could work. I used to play street games back then ,but when my sister age turning 2 years old my mother left her into my grandparents like what she did to me so that she can go back to work again. By that time I couldn't play that much anymore because I needed to help my grandmother to take care of my sister. It is difficult to be a firstborn child/elder child. Without your parents you will be the parents for them and you can do nothing but to do the obligation that is not yours. Fast forward to my dream. Actually my first dream was to be a SALES LADY at the mall a cashier or a promo disser haha . Because I thought aside from wearing a high sandals,wearing some make ups and a mini skirt you can also have a big salary.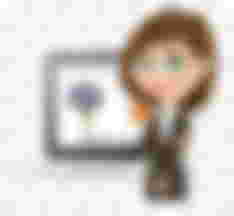 And to be honest my dream was formed with six friends. We were in the "MATH KUBO" then just after we practiced our graduation song and it's break time when a friend of mine though of thinking something about our dream job. Two of the six of us spoke and when I spoke I said
"I wanted to be a sales lady at the mall, find a boarding house far away from home(that time Kasi pagid ako kakaalaga Ng kapatid ko,pangatlong kapatid huh at 1 year old palang siya non at gusto ko talagang magpahinga t ako Lang at walang inaalagaan)😂

And be able to go solo and take a day off and go to other places.
And when they heard what I wanted ,they all made a noise and said " we also like that say" they also wanted it so we can be together and work together and their most like is to be in one boarding house together. And we all laugh and dream of it. But everything was different when we went to high schools because only the three of us enrolled in public schools and others are in private school. Our bonding didn't turn out like that anymore and we found another friends until I was in 3rd year high school and because we already have TLE subjects and more on cooking ,I become more interested in cooking haha. And there was a different and was my 2nd dream.
One night when I was with my sister Kay down on an empty bed outside our house and stared at the stars I told my sister my dreams and what I wanted to be.
"When I go to college I will take the HRM course. I want to cook different dishes and desserts and when I finish school I will go to CANADA to work and I will pick you up and there we will go to their beautiful tourist spots." And my sister is so excited because she also love CANADA .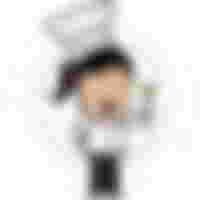 It was our dream back then our dream place. And my dream changed again when I was in 4th year high school, at that time my dad transferred me to his place in Lanao 8 hours travel by land from were I was born and it hurts that I need to leave my sister in my grandparents but as a kid I still need to follow everything . His family lives in LANAO and his sister wanted me to graduate there,and she also a ENGLISH teacher from the school I transferred and it is also my preparation after I finish my highschool so that I can study and take an entrance exam here to study at MSU-IIT where she studied and a graduate as CUMLAUDE.
And I was able to study at USM- UNIVERSITY OF SOUTHERN MINDANAO. I was happy and enjoyed every lesson I studied there. I learned a lot, I experienced many things and I loved my studies so much. At that time, my mother was abroad as a DOMESTIC HELPER and she had been there for 4 years. I am at the end of 1st year when my cousin who studied with me there with his social friends is hold up in the middle of the night. And they were traumatized by what happened and her immediately called her mother to tell her. And the next day, they decided to transfer her along with his social friends. And to my surprise also "ME" 😢
Because my mother said that if where my cousin was, I was also there. My world has collapsed so much, it's like having so much fun with something that you really want to, and you're motivated to study and suddenly BOOOOMMM everything you dreamed is gone. I cried so much with my friends and I didn't want to leave but I needed to my because my mother pay for my tuition and allowances. My grandmother couldn't do anything because my mother was the last word. And then they were transferred and because I was so angry and disappointed with what was happening in my life, I didn't continue the course I wanted. I enrolled in other schools that were far from my cousin but we were also in one place and only 1 hour travel from home to school. And when I rebelled, I just took an Information Technology course, I don't know why I take that that's all I andjust don't . I didn't study at a UNIVERSITY anymore, I studied at an Institute School, it was very different from everything I wanted. Because when I really wanted the thing I worked hard and and suddenly I would lose it,I fell like I'm just kid just crying in the room and blame the people who ruined and destroyed it. And fast forward after I finished a vocational course I become a mother . Yes it's too early at the young age but I am blessed that my husband is good enough for me literally a good husband .And to nothing happened or come true to those 3 DREAMS I wanted before. And to my surprise when my mother and I had a video call remembering the things in my life and my dreams before she said to me that you forgot that one of your dream come true. 😳 And I ask her what kind of dream is it Nay? Among those 3 nothing ever happened.
"When you're in kindergarten and your "when I grow up is to become a business woman" And it come true. Your a business woman now ,you have online selling job ,you have a small business and this is your dream when your just a little kid and I know you don't remember it anymore but me? I still remember your "When I grow up"
After my mom saying this I just laugh and a little bit of tears from my eyes . That my dreams are not based on what I wanted when I already in my own thinking but it's when a time that I was a kid. And yes I am a small entrepreneur now and I am proud of it .
Anong kwentong "WHEN I GROW UP" MO? Hehehe