Save Money without reducing daily needs | Spend & Save Experiment #1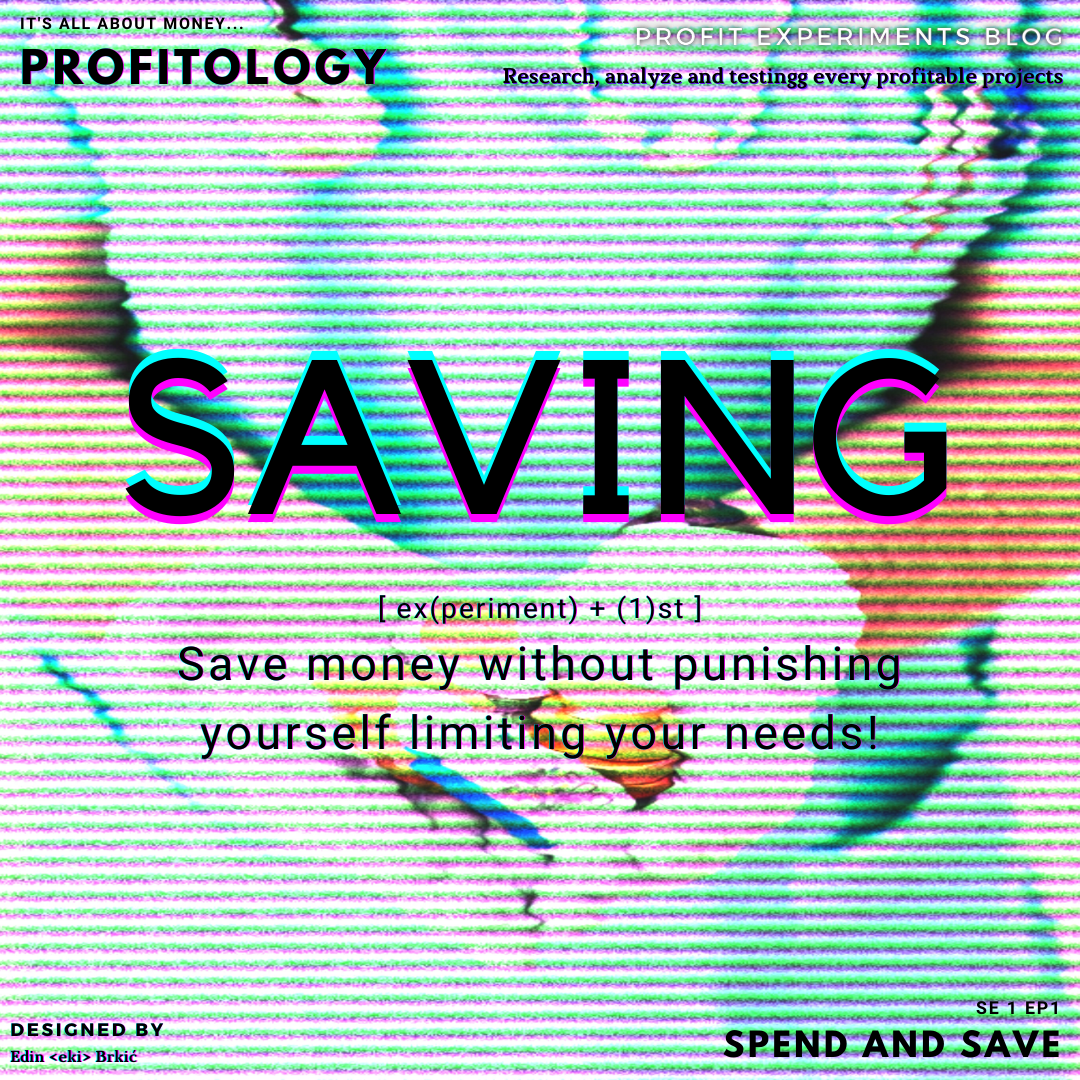 I used to spend hours, days, even months searching Google, watching online courses, and reading articles about "HOW TO SAVE MONEY"... Everything I learned sounds like "Don't buy anything you don't need" or "Drink coffee only at home, never in Caffe bars". That's bullshit, man. Why would I save money if I shouldn't spend them on things that I don't need? For things I need I already have money, what are you talking about? But, I knew. I got the feeling that says to me "Man, there must be at least one way to save money without punishing myself" and, I gonna find it in this article. I promised that to myself, now I promise it to you, too.
Hi, there, btw... Thanks for your priceless attention and welcome to the first <real> experiment on the @profitology blog, all these articles that I publish earlier are pure experimental content to practice writing skills just like this one, but this one is more special than we can imagine.
This time we gonna research the most important part of success; SAVING, and try to find the most effective way to save money without setting any limits on our needs. This time you will not regret spending time on maybe a little bit longer article because we talk about buying everything for a much lower price. And, when I say much lower, that means up to 20% and more on regular products that we use on daily basis. After this article, you can buy your next pair of shoes, a smartphone, shampoo, web hosting, domain, food, coffee, taxi, tickets, gas... Everything that you buy every day, that will be cheaper after this article.
Anyway... Have a good time reading this thing.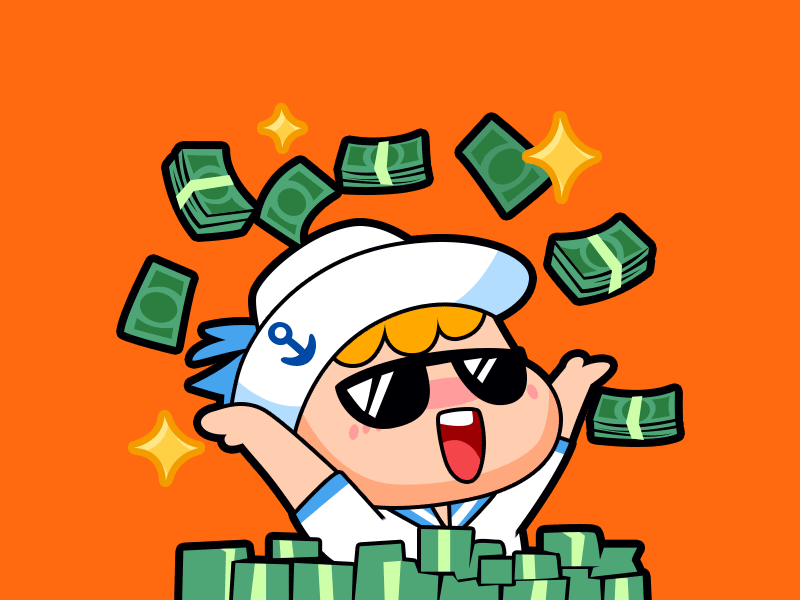 Saving money isn't that ugly like we used to think. I mean, many saving strategies are, but, there are always other ways, right?!
Maybe, these popular saving experts are just "mercenaries" in a mission where they must make us believe that saving is an ugly thing to even think about it for some reason... if you understand me.
What-ever, we don't need to punish ourselves limiting our shopping desires to save money. In fact, that's the worst choice that we can make. Shopping makes us happy, not because of spending money, but because of getting things we want in exchange for what we have. This means that, if we set a limit on getting things that we like just to save money for things that we need, in that case, we can forget the most common daily joy.
Is it *SAVING* if we must give our joy in exchange?
No. It isn't.
But, there is an amazing way to save money spending it on things we love such as coffee in Caffe bars, clothes, gadgets, and other technology, literally everything. In fact, it's a very simple process that anyone can do. This perfect saving strategy usually calls "Cash Back" which is also the next thing we gonna talk about.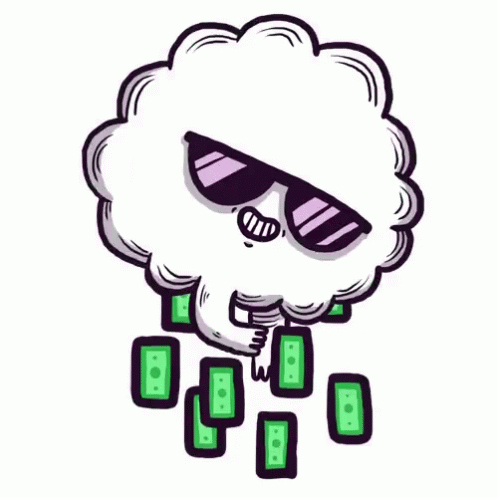 Cash Back programs, cards, or applications allow you to buy anything and anywhere much cheaper than before. It's not literally that, it's a different process but maybe even better. Cash Back is getting part of the money that you spend every day. I don't need to say anything else but I'm in a good mood, so, I will explain it more.
Here is one example to visualize the whole story:
If you make a (browser) account on one of the most perfect CB programs, the CashBack World, you'll get a serial number of your virtual card that you can show after each purchase you make in markets, Caffe bars, gas station, hospitals, travel agencies, taxies and everywhere, anytime. That virtual card is simple as 387.000.143.521 and when you show that number to a person who expects money, she or he takes that number and enters it in the database for a few seconds. After that, the software automatically calculates a specified percentage on your final price from the bill and sends you that amount on your CashBack account whić you can withdraw it on the bank account, PayPal, spend it on crazy vouchers, and many more ways. If you don't like showing the serial number to the seller, you simply can make a real one CashBack Card in many supported places such as posts, shops, etc. and give it to them like a successful human. If you don't like this option too, there is something wrong with you, but, you can install their app and shake your phone to get the bar code of your serial number and turn the screen to the seller. This option is mega futuristic shit and it's amazing than the first two options for younger savers.
End of example.
This is a big change for humans who never shows any cards between taking a bill and giving the money. Especially some bar codes and serial numbers. But, it's nothing strange, exactly the opposite, you will be more serious, unusual, and spotted human than others, and you'll get your money back at the same time.
For older generations, it's nothing special when we talk about the process of getting money back. So, I ask every older and experienced reader of this post to share some advice with us in the comment section at end of this article about using cards while shopping.
That's all about "What is the Cash Back program" and the next thing we gonna explain to ourselves is how cashback systems work and how to get that <cashback>.
Oh, yes. There are many cashback programs with the same system and +- same percentages of cashback amount. The only difference between them is the work of marketing and promotions. The more popular the program, the more partners they have and more places you have to save more money. That's why I'll first talk about the above-mentioned program called <CASHBACK WORLD> from a reason that it's my first experience and favorite project ever made.
So, let's learn about the CBW project.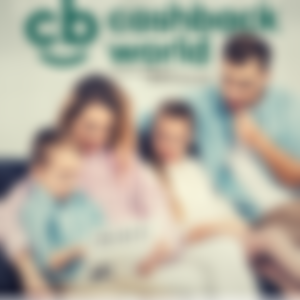 CashBack World or CBW is an unbelievable large project where you can get a refund from 1 up to 99% of every purchase in more than 150.000 partnered firms around the world. Of course, you can buy online and save, too.
Recommended: See this <VIDEO> (click on *VIDEO*)
In the description of the recommended video I asked two hard questions:
How rich we'll be if we get part of every dollar that we ever spent?

How rich we'll be if we save part of every dollar that we spend from now?
It's amazing how the CBW project can make our lives better and easier in such a simple way. We talk about automatized, instant saving.
Maybe we should talk in numbers a little bit to imagine the whole story. We will, no problem at all.
There are almost every our favorite brands, but, let's take a few of them for example:
Nike US - Cashback & Shopping Points
2.5% + 1 SP per 150$ Purchase
+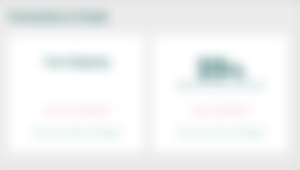 Nike (eVoucher) - Cashback & Shopping Points
5% + 3 SP per 150$ Purchase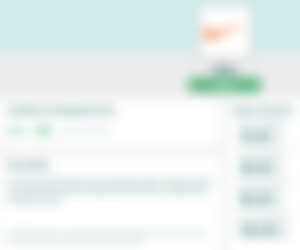 I can make an endless list of discounts and cashback offers but it's not a point. Go to the site and search every one of them if you like to do that.
I'll explain this Nike's voucher offer of 5% and 3 SP (shopping points).
If we buy a voucher (eGift Card) on the CBW site or app, we'll get a 100$ worth voucher for 5% less cost = 95$ to be precise. I mean, we must pay 100$ for it but we'll get 5$ automatically on our CashBack account + 3 Shopping Points.
Or, Nike US offers... 2,5% for 150$ bill, that's almost 5 bucks on every pair of shoes that we'll buy + 1 SP and free shipping.
There is an answer on the FAQ section at CBW website:
In addition to Cashback, you automatically receive Shopping Points for every purchase you make at a Partner. You can redeem your accumulated Shopping Points for Partners' exclusive Shopping Point Deals or for our Price Deals to secure amazing discounts.
How to redeem them:
Use your login data to log into cashbackworld.com, go to the "Offers & Deals" menu, select "Shopping Point Deals" and find a deal that suits you. Click on a deal to find out more.
Shopping Point Deals always offers amazing deals for everyone's taste. It means that we get more than the offered cashback percentage. SP's are something like gifts such as "Buy 3 get 1 free".
It's not funny at all.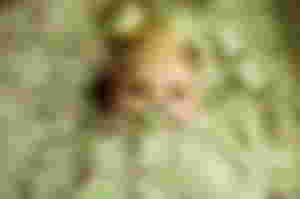 Oh, man. I can't anymore... This is the third day that I spent writing this and I think that we just successfully finished this experiment. We are ready to do the next steps. Join Cashback World and enjoy shopping.
Link for registration:
You can expect the "CBW Referral Program" experiment soon.
I hope this article was made a good impression and all this content gives you useful information. I'm just started and it's not bad for such a beginner, right?
However...
If you are fascinated with the work of the @profitology blog, please, feel free to upvote with some money, subscribe, like, comment, share, etc.
Thanks for your priceless attention once again and have a really good life.