Do You Know What Defines You?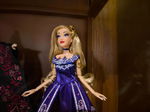 "It's not what people say. It's not the size of our trials and challenges. It's how we rise to every challenge. This is why we have to work tirelessly on our strength of mind and strength of character. It has been said that when we are pushed to the limit, the real you comes out."
-Francis Kong
Only own self could define oneself. A wise man once said that in reality, it is not all about what people say to anyone nor the size of everyone's trials and challenges that define somebody, but it is how each individual rises to every challenge. Through a greater passion, purpose, and productivity one could always have the chance to build more strength of mind and strength of character despite the many obstacles of life, and that when one pushes own self to the limit, a real soul comes out with great power.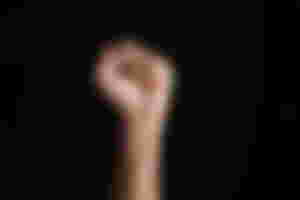 As social beings, we are living in a world of different impressions and definitions of self and life. We often hear stories about depression but we rarely hear stories of rising from all adversities and obstacles of life. We often hear struggles and obstacles but we rarely see the winding roads of success and only view its straight path.
Life wants us to be real and not fake as we find out who we really are and create it with a beautiful purpose. What defines me determines my strength of mind and strength of character as I prove myself right despite all the doubts and criticisms from other's mind, and that what defines me is how I rise against all odds in life.
This is a matter of living life without trying to prove myself, my worth, ability, and greatness to others. I personally believe that it is very significant to give up trying to prove myself to anyone and simply just focus on feeling my strengths and improving my weaknesses from within. There is nothing to prove but to affirm with a strong spirit above all odds in life through self-defining.
Oftentimes, the main reason why we love to seek for others' approval and acceptance is the idea that we are allowing others to control us and wrongly believe that others have the capacity to view us on their own perspective and look forward on who we will become through their own judgment.
But, it is only through own self who could define oneself. When we start proving ourselves right without being controlled by anyone and start accepting the reality, I greatly believe that we are building a strong foundation for ourselves as we create more spaces for strength of mind and strength of character.
However, fear is our greatest enemy when we are building a more stable foundation. And that, there is a great need to acknowledge the presence of fear to our lives and we should be aware that it hinders our goals in life. So, it is very important to embrace it with full of resilience as we are moving forward with a greater strength for passion, purpose, and productivity in the real world.
In conclusion, it is only through ourselves that we could have a greater strength to build a more stable foundation from within through mind and character. What defines us in life is not about the opinions of others nor the size of trials and challenges but on how we fight back for life and rise against all odds. Thus, let us not other people define and control us but let us just set our own definition through creating it with passion, purpose, and productivity.
---
Thank you for reading. I hope to see you on my next content.
Smiles and wink,
---
Lead image by Towfiqu barbhuiya. Free to use under the Unsplash License.
This is an original content.
Copyright 2022 by porsche. All Rights Reserved.