Struggling alone in life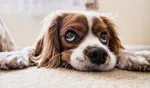 Can humans survive alone? This is easy for some and difficult for others. In order to fight alone, one must stand on one's feet. First of all, it is necessary for oneself to remain firm against life.
Living alone is against the nature of humanity. However, some people are quite content with living alone. It is their own choice for people to try to live alone. Most people are also lonely. Because living alone is a burden only to the person himself. Sometimes unpleasant situations can arise when people are involved in each other's lives.
The best way to avoid such situations is to be alone. But still, living a lifetime alone is not a very good situation. Sometimes a person needs love, being loved or even the slightest sweet glance.
We see some people. Many things have happened to him. Maybe they lost their loved ones, they were left alone in life, but they also managed to survive. We are more surprised and amazed when we listen to someone else's story. We would probably say, "No, I couldn't do that". Yes, every person has faced a difficult situation at some point in his life, thought he would collapse and even said 'ok, my end has come', but he continued his life and even got stronger.
No matter how dark it is, there is always a light, albeit a tiny one. Try to look where the light is, not the darkness. This is what will keep you going. Of course, there is never any advice like "Do Polyannaism" here. For example, those who try to cope with the most difficult situations and do their job, such as the special forces, summarize it as follows: Realistically optimistic people, like pessimists, pay attention to the negativities they encounter, but they do not get stuck on negative things like pessimists.
They try to reach a solution by dividing problems that seem unsolvable. In other words, they understand where the problem is and find out how to find a solution, that's all. So these people balance positivity with realism.
Morality, righteousness, the rights of other people are among the basic principles of all religions... In other words, these are the characteristics of people who will be defined as good people. There is even an advice that says, "Always tell the truth so you don't have to worry about what you're saying to whom." Southwick and Charney noticed in studies that there is a huge right/false distinction in people with high emotional resilience.
These people escaped from situations that could threaten their lives in difficult moments, not only by thinking of themselves but also of others. Individuals with high emotional resilience also hold on to life thanks to the sharpness of right and wrong, and many of them make the following sentence: Keep your head up and always do the right thing.
Although it seems that there is no such word as fear in the dictionary of some, they are not fearless, but those who have faced their fears. The more we run away from the things we fear, the more we begin to fear. As we face fears, they begin to shrink in our eyes.
One of the best ways to do this is when the person is exposed to fear-inducing stimuli in a safe environment, and this lasts long enough for the brain to form a new attitude. Rather than encountering the thing we fear at an unexpected time, it will be a much better way to set it against us to defeat it.
To the center of life. They understood that people with high spirituality and strong religious beliefs are much more successful in continuing life... If you are not religious, it means that you do not have an important part of your emotional strength. Faith also strengthens the bond between people.
Strong human ties, on the other hand, increase stamina. Being part of a group with beliefs and religious affiliation is important. It can be very difficult to be whole by yourself if you are not a part.