Just looking is not enough Try to see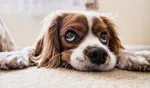 There was a classic saying, what was it?
Everyone looks, but not everyone sees. Or rather, not everyone sees the same thing. I wonder if we should raise our heads a little bit from this digital. From popular pages, from tech that makes us stupid. Isn't it enough for this digital to blind us?
Let's look and see with our own eyes instead of being content with what others share.
If we take a look around the magnificent illuminated view shown to us, maybe we can see the old man selling hard stuff to make money. Or that waddled child who just learned to walk holding his mother's hand. The shopkeeper selling ice cream, the brooding young man. If you have the opportunity to go to any place you want to see, it doesn't matter if you start closely. Even start from the closest, but as long as you lift your head and look around.
Going all over the world, maybe. But you need something else to see the world, not even the one at your feet. It's something that not everyone has and I don't think it has a name. I thought of a few words instead, but none of them fully matched that feeling. I like to listen to those who return wherever they go in the world; to a town an hour away or to another continent.
It doesn't matter if I've seen them or not. I like to listen and ask. because even though everyone goes to the same place, not everyone sees the same thing. Some people look but never see. Seeing is often beyond the eye. that's why i can't explain it. It's not a heart pattern, there's something else involved. It's better to be anonymous.
The possibility of some carries him to other places, but when he comes back, he is still the same person. Nothing invisible has been placed on his soul. A calico of the kind that perches on those who see only. A bird made up of other colors, sounds and pains of the world and existence could not put a bird on its commute. His is a kind of distance. However, doesn't the road make a person good? more knowledgeable, more enlightened, for example. If not, it's just a commute. I just don't like listening to him.
The number of words oscillating in the space does not matter, more or less. Do you think looking at a view is only knowing what can come out when you take a picture of it? Isn't the share that people take for themselves in that scene, personal and learnable from everything? What fruits are sold most often in the streets, how they are heated, in the houses and in the markets; Can one be considered apart from seeing, for those who truly understand?
What if it's not just a cigarette break for thoughtful middle-aged women sitting alone in the parks and smoking distressed cigarettes in a city ravaged by war and carnage? those who see it know. Those who see will understand. Only those who go want fire but are not heard. This is so. See and understand. To people around the world; with love, longing and understanding