Do you practice a life of gratitude?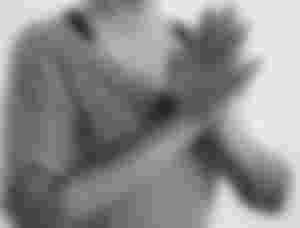 No matter how rich, healthy, and secured a person may be, he or she will always have some kind of difficulties in life. Life is just like a 2-sided coin, each side has a different thing it gives out, "Challenges and opportunities." Being unfortunate that life presents you with challenges shouldn't be an excuse for you not to live a life of gratitude. And living a life of gratitude opens wider doors for more better things to come into your life. No matter how ugly our lives may look like, we still have something somewhere to be grateful for.
One of the things that stops a person from practicing or living a life of gratitude is the thought of the future, if it will get better than the present. We forget to see the little good things that are happening in our lives and around us, we only dwell more on the negative instead of the positive. This limits us to focus more on the challenges we find ourselves in and this in turn makes is difficult for us to notice the hidden light shining at the end of the tunnel. And what we get from this is sadness and frustration all through.
If we ever want to feel happy again in life despite what is happening around us, we need to take up a new lifestyle, instead of always complaining of how miserable our life is, we really need to practice GRATITUDE.
When I mean gratitude, I am talking about being grateful for those big things and little things that we have. It can be anything like - family, children, clothes, friends, money, cars etc.
Everyone under the sun lacks nothing to be grateful for. Personally, I am grateful for the gift of life, for the new soul that has been added to our family, for a loving family, for having good friends from the virtual world. It is a long list if I want to mention all of the things I am thankful for. I feel more exited and happy each time I practice thankfulness, and I assume you feel the same way too. If we live a life of gratitude, we will focus more on the positive things going on in our lives, and this helps a lot because there will be no form of depression in us.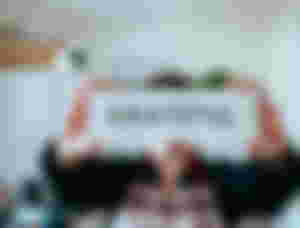 We will always complain less if we practice gratitude on daily basis. Being thankful for what someone did for you build a healthy relationship. That simple thank you said to your colleague for buying you a gift go a long way in building that relationship you had with the person. But if we complain, even over the gifts we get, then we should be ready that our relationships with people will not always last long.
Practicing gratitude is nothing compare to climbing the highest mountain in the world. It is so simple to do, and if we can inculcate it into our daily lives. Then lets get set to always have a peaceful and sound mind always.
Being grateful only makes us happy and contented with the little we have and also gives us hope and courage to deal with every challenges we are going through the right way. You have gotten to the end of this article, just pause for a short while and reflect back on the things you are thankful for today.
Thank you for reading...