Appreciate Others Even Though The Position Is At The Top
People say about the heart that falls because they see someone who has a beautiful, beautiful and attractive face, apparently it has actually become the main target even though sometimes someone hides that assessment because they want to look professional in public.
When I watch television shows with talent search programs or events that show the skills or talents of each participant to be displayed in front of the judges. There was one participant who performed a song with a melodious and pleasant voice but after this participant finished singing the judges were silent and confused and could not speak. All the audience gave a big round of applause and they stood up screaming, indicating that the performance of this participant was very good but what about the judges? The thing that I don't like about the jury's judgment is when one of the judges says that "this reality doesn't live up to expectations", you know what that means? although this jury's words seem to hide the meaning but I know the meaning. Because this participant has an unpretentious and attractive face so the jury did not pass him on to the next stage, it means that his looks are not suitable to be a singer even though he actually has a sweet voice and is quite classy. Really unprofessional.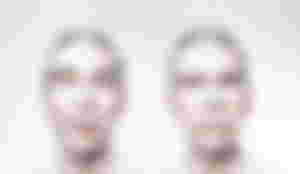 I have to say honestly from what I'm watching is that does facial appearance matter? so that one must fail in his ideals or one's attitude of professionalism must fall because of his very high taste.
God created us in his image (according to my belief in biblical teachings) but we humans often make a difference in various aspects of life. Try to imagine if you were in a position like that participant, wouldn't your heart hurt to hear the jury's words?
When we have the advantages that God has given us, when we are born with an attractive and beautiful face we should reflect and ask what about other people who may be born with an unattractive face, should we exclude them?
Respect everyone as we value ourselves because what we have in this body and soul is not the result of our own work but a gift from God.
***