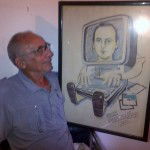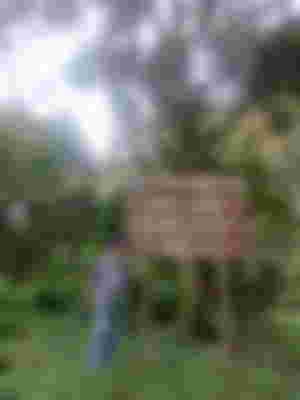 Friends. The Rancho Grande or Dr. Alberto Fernández Yepez Biological Station is located inside the Henri Pittier National Park, my neighbor. Colloquially we call neighbor to "someone" who lives next to you or very close and then we talk about the neighborhood, in this opportunity it is not "someone", my neighbor is "something" and that something is very famous in my country, it is the Henri Pittier National Park, my neighbor has to his credit that it was the first place decreed as a National Park in Venezuela.
I am going to talk very briefly about its history.
Henri Pittier Park is located in the coastal mountain range, in the central zone of the country, it occupies mainly the north of Aragua State in both slopes, that includes the Mario Briseño Iragorri municipality, where I live, and the Girardot and Mariño municipalities. It was created during the government of General Eleazar López Contreras in 1937, when it was named Rancho Grande. Later, during the government of General Marcos Pérez Jiménez, it was renamed Henri Pittier.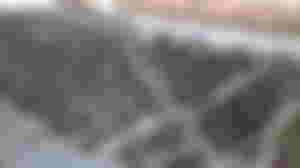 El parque se compone de dos sistemas geográficos: uno montañoso abrupto donde habitan más de 500 especies de aves y 22 especies endémicas. En el parque existen nueve ríos principales y una gran diversidad en flora y vegetación.
El segundo sistema es el de la zona costera con bahías, playas y balnearios de un potencial turístico enorme.
Además de su importancia ecológica, también constituye una importante fuente de agua para las ciudades y pueblos que lo circundan y es también la tierra donde se cultiva uno de los mejores cacaos del mundo, especialmente en el pueblo de Chuao y su famosa ruta del cacao.  Para el año 1974  durante el gobierno de Carlos Andrés Pérez se le anexan al parque 17.800  ha para llegar a la superficie actual de 107.800 ha.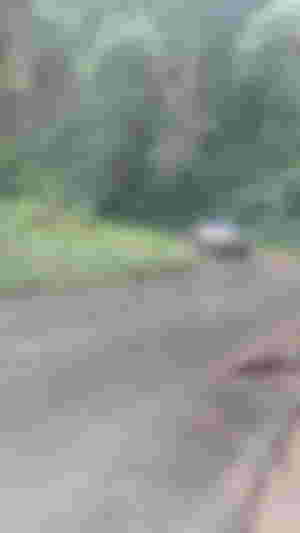 To access the park, there is a rubber road that connects El Limón (where I live) to the coastal zone, that is, this road crosses the entire park. Approximately 10-12 km from El Limón is the Doctor Alberto Fernández Yépez Biological Station, which is part of the Universidad Central de Venezuela (UCV) Faculty of Agronomy, Maracay Campus. It works together with INPARQUES (National Parks Institute), the governing body of the national parks throughout the country.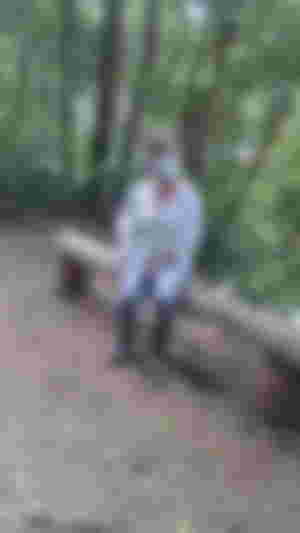 This is the entrance to the Biological Station, approximately 200 m away is the building initially built as a hotel and named Rancho Grande. Initially attached to the Ministry of Agriculture and Breeding and later to the Ministry of Environment and Renewable Natural Resources.
(In the photo Yasmin, my wife)

The Station was used by several visiting naturalists and entomologists who stayed at the annex of the Central University of Venezuela, taking advantage of the opportunity to collect insects in the place. Since the nineties the station was baptized as "Dr. Alberto Fernández Yepez" Biological Station, in honor of this distinguished naturalist and educator, being opened for scientific, educational and nature tourism projects.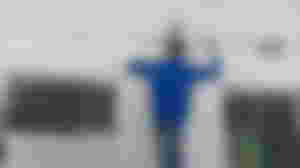 There was a period of time in which the building was practically abandoned when the custody of the facilities was partially withdrawn, which was taken advantage of by friends of the outside world (bandits and thieves), to unbalance the facilities. Recently, the Universidad Central de Venezuela, through the Council of the Faculty of Agronomy, decided to appoint the engineers José Yamarte and Daniel Izaguirre as Director and Deputy Director of the Biological Station. These young professionals are activating operations and actions to recover the facilities and their original objectives of Research, Education and Guided Nature Tourism.

I am going to show through a set of photographs aspects that have caught my attention, such as.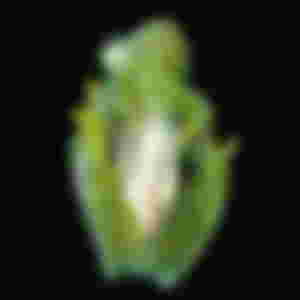 The glass frogs, Vitreorana antisthenesi, a group of anuran amphibians, translucent green in color, arboreal in habit and laying their eggs out of the water.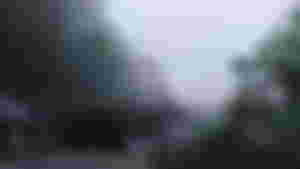 Vegetation formations typical of the Cordillera de La Costa, such as cloud forest, deciduous and gallery forest. Among them are species such as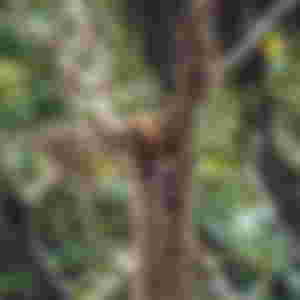 Bird of the name Conoto aceituno, (Psarocolius angustifrons), with its characteristic hanging nest in the shape of a sleeve.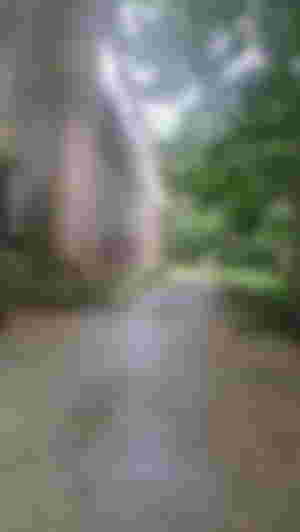 Main external façade of the original Rancho Grande Building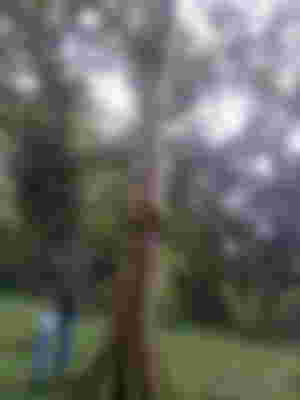 There are orchids, bromeliads, palms and large trees such as Gyranthera Caribensis, known as "El niño" or "cucharón", which average approximately 40 m in height. There are also mangroves in La Ciénaga and Turiamo Bay.

Very soon I will continue to tell you how the spaces are recovered for the good of nature, the space itself and the use of its integral use, including tourism.
Original photographic support and writing by Oizaguirres for read.cash