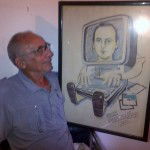 The story of God's creation says that "God created the heavens and the earth" and God planted an orchard in what he called Venezuela, a paradise full of mineral wealth and abundant natural riches.
In Venezuela we have sea, an area of maritime coast of about 3,700 km and 1,700 of them cover our north from east to west, bathed by the Caribbean Sea as a great blue carpet that gives entrance to our visitors.
Here we find beautiful beaches and islands that resemble paradises floating in the sea, such as the archipelago of Los Roques, Nueva Esparta (Margarita, Coche and Cubagua).

From Margarita I will show the example of El Tirano beach, located in the municipality of Antolín del Campo, east of the state of Nueva Esparta, it offers sun and beach, fishing and river crafts.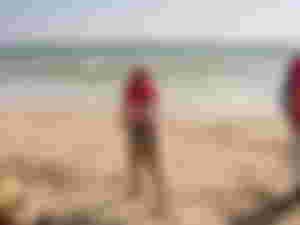 Young member of the community cleaning the beaches.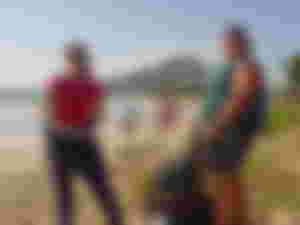 For this time of the year its population would be cleaning its beach to receive tourists, but due to the COVID19 pandemic and the recent executive order to radicalize quarantine measures, this activity by the state has been suspended.
I will talk about Laguna La Restinga National Park in a separate chapter, anyway, our friend Francyrios presented an excellent article about this impressive and beautiful place that is like a marine Eden between the two peninsulas that make up the state of Nueva Esparta.
We will now take a tour of our beaches in our eastern states such as ...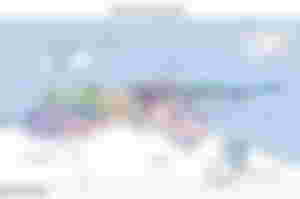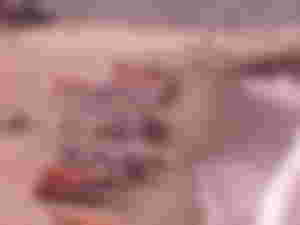 Rio Caribe beach, the population and tourists come to the fishermen's boats to buy the fresh product (fish) obtained from their fishing work.
Rio Caribe;, Pui pui; Playa Medina; Playa Colorada; Arapito, Los Hicacos, Mochima, with its beach Saco; all beaches located within the geography of the state of Sucre. Between the states of Monagas and Sucre I stayed a little more than 2 years in civil constructions.
Our country is an immense mixture of cultures, as is our racial mix. We speak Spanish, our mother tongue.
The natural beauty can be enjoyed from luxurious hotels to modest inns and / or tent camps that can be located in areas close to the attractions of tourist importance.
The mobilization is relatively good, allowing the vehicular displacement in practically the totality of the coastal extension, clear there is always some caveat since the mountain range or mountain range of the coast crosses the whole north of the country...
Tourism was also affected by the rentier mind and behavior of our economy as an oil state and we did not give enough support to this important aspect as a generator of foreign exchange or enjoyment and enjoyment of Venezuelan families in domestic tourism.
It is for this reason that many of our tourist centers present problems with public services such as electricity, drinking water, sewage and final disposal of solid waste.

In the next chapter I will be writing about our paradise in the central-western zones and don't think I'm forgetting about our wonders in National Parks and our beloved, beautiful and productive plains.
Of course, I will never leave out our people, kind, receptive and warm in the treatment.
We will continue to read each other, we will continue to support each other.

Original writing and media by oizaguirres for read.cash
Thanks to the translator DeepL free