In case you haven't heard, Volunteer Funding Proposals (VFPs) are the hottest thing in Bitcoin these days. You have several botched IFPs and an elite team of Flipstarter developers to thank for that.

btw.. If you're looking for the best way to voluntarily support hard-working Bitcoin Cash developers today, head on over to Flipstarters on Bitcoin Cash for an up-to-date list of on-going campaigns. (credit: dagurval)
---
Gathering pledges for your next Flipstarter campaign just got:
much Simpler (no more software plugins)

much Faster (pledge in under 30 seconds)

and totally more Accessible (use ANY wallet on ANY device)

Causes Cash introduces a Flipstarter Pledge Manager
https://causes.cash | https://ipfs.io/ipfs/QmRwZB...PEUy
Instantly pledge by sending bitcoins from ANY desktop/mobile wallet to a standard QR Code Payment Request (compatible with virtually ALL Bitcoin Cash wallets).

Below we're using the test campaign at https://flipstarter.devops.cash to demonstrate, in just 4 short steps, how anyone can pledge their hard-earned bitcoins in support of the valuable research and development work necessary to make Bitcoin "THE" peer-to-peer cash for the entire world.

STEP 1: Copy the pledge details from the campaign page.


STEP 2: Sign in to your Causes Cash account (no registration required); then click on My Account -> Backed Campaigns; then click Add Flipstarter Pledge; finally paste your pledge (package) details into the text box.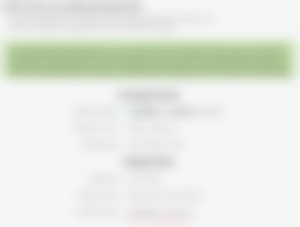 STEP 3: Scan or Click the QR Code to receive the payment address; then Send and/or Confirm your pledged coins are ready to take part in the community contract.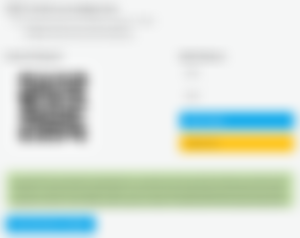 (NOTE: If your coins get stuck, just click Update coins to manually refresh the wallet. Click Apply to pledge to manually request the authorization.)

STEP 4: Submit your pledge authorization back to the Flipstarter campaign page.

(NOTE: Once you've submitted your pledge, you may have to refresh the campaign page for the changes to be displayed.)
---
https://causes.cash/@becash/save-tobias-9499db15

(at the request of Tobias, this campaign has been removed https://twitter.com/TobiasRuck/status/1298197095422320640)
Bitcoin Needs YOUR Help!
We're about to lose one of Bitcoin's most talented infrastructure developers Tobias Ruck to the allure of an 8% Coinbase Tax. Calling on all Bitcoiners to rest assure this staunch "tax" proponent that Volunteer Funding is the ONLY way to go.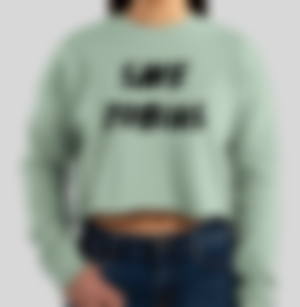 The developers of Causes Cash have created a LIVE meme-inspired campaign to help launch & test our new platform.
https://causes.cash/@becash/save-tobias-9499db15
100% of the proceeds from this campaign will be instantly and directly sent to Tobias' original campaign fulfillment address (qry34j3r9xffzrcvz0a7qnfyqu7z47gupvd4le6ney) as a community / assurance payment.

(NOTE: Memes may be fun but the BCH is real. Please take caution and review the campaign details before pledging your support.)

Are you looking for experienced, professional support in creating a successful VFP of your own? Get in touch with our team on Slack https://join.slack.com/t/bchplease/shared_invite/zt-e7jj03j5-vJbe47kNrPBjTgTXwLNRkA
OFFICIAL STATEMENT — On November 15th 2020, in the event of a chain split, the Causes Cash team will continue BUIDLing & supporting the non-IFP chain along with the BCH symbol.
#NOTAX #MakeBitcoinCashAgain #BUILDBCH

If you ❤️ what we're doing here, please consider donating BCH to support the growth of our new platform qrz4zlgjsqu0gu9xaayrrrlrttyv85xxzslp43veu6. Any and all funding expenditures will be reported transparently on a monthly basis.
---
https://tour.causes.cash — Tour the platform's features
https://docs.causes.cash — Read the documentation
https://gitlab.com/bchplease/causes.cash — Explore the open-source
---
Photos courtesy of Unsplash