Social media effects on our lives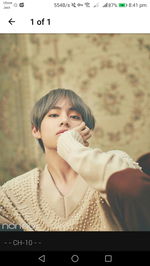 Greetings to all, hope everyone is doing healthy and fine.
Today I want to talk about social media. Social media is a platform where people post their daily activities. We got different knowledge by using just simple social media. Social media has greater power.
I think it has both pros and cons of social media. If we talk about the advantages of using social media is that we can do online business that helps people to earn a good amount of money.
We could spread awareness among the people regarding too many things like recently when there is a covid social media plays an important role to aware the people how to stay safe and to do measures and precautions.
There are many networks on social media that help students with their studies to get their concepts clear. People are doing great work and posting their knowledge which helps the students to do their best in the examination.
Similarly, everything has its disadvantages.
Social media plays a great negative role in our lives from children to older people it has the worst effect.
If we talk about the children it gives children the sense of greediness that they only think and see how to gain their desire without seeing its outcomes.
for students, it is just a great waste of time.
In younger, it causes depression and anxiety among the people.
The life of people on social media is all fake. people are not the kind of nature that appear on social media.
Recently one of our relatives wanted to buy a phone through the social media market they submit the money in advance and in a result they found nothing but total fakeness.
So we should not believe in social media.