Finally I am done with my exams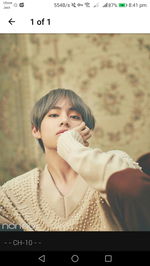 For the last two days, I was unable to write anything on this platform because I was preparing for my exam.

Exams became my headache seriously, I don't want to see my books for the next few days and to my bad luck, my new semester and papers of the previous semester were going side by side.

Today finally I have done with my 5th semester and now I am in the 6th semester.

for over the past two years, we were giving online exams because of covid.

I am tired too much I don't want to lift any muscle in my body. So I lazily sat up and tried to write everything that comes to my mind right now.

Today I have practical of therapeutic exercises and techniques. So, we have 2 questions for written and Our internal helped us gladly.

I thought she was not going to help us but she did. She is my favorite teacher because hr concepts are clear and she teaches us in a way we never get tired at least I am not.

She's a great doctor as well as a good teacher.

There is one student in my class she is really something. I don't know but when she needs help with her studies she comes to us but when we need her she just I don't know and I don't study this question. I know we are not in elementary school so helping out your classmate would not cause a problem

If you know some points you can share them to help the other students to help to clear their concepts. But not all people are the same.

What are you guys doing? I am curious because I have today's night free and from tomorrow on I will stuck with my new books and new semester.

Ramazan Kareem is also coming I am excited. This month we will be able to relieve all of our worries and anxieties.