September 29, 2021
We were never informed that there would be a power outage in the office today. We didn't receive any notice, even the admin office didn't know about the sudden power interruption. So it only means that our work will be put on hold since we can't work with no electricity. The office is really dark with no source of light coming in.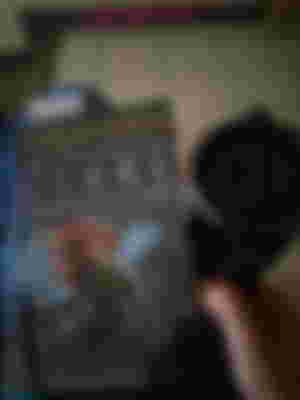 While waiting for Lady Boss to arrive, I was outside the office for I can't take the hotness from myself...chorrrrrr..I can't take the humidity inside the office so i decided to continue drinking my coffee outside with a book at hand. I am just on th second book of the series I am currently on.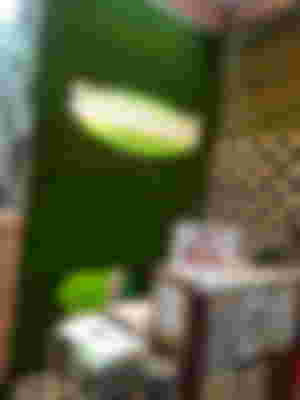 When Lady Boss arrived we are just sitting outside the office and then Big Boss arrived and decided to go to a mall near the project site and just do our work there since there are coffee shops with free wifi.
At the mall, while some of us were on the site, me and Lady Boss went to some carpet shops to look for some materials that could be used in the project since we are stalling for the interior of the hotels.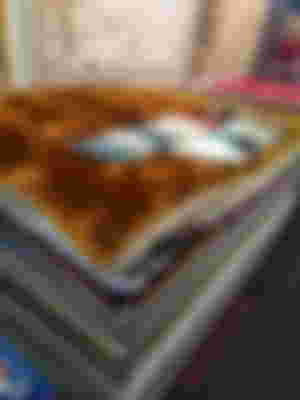 they had a lot of varieties of carpets, blinds, wall coverings and we want to have some samples of it to be pass for approval but the staff told us to come again in the afternoon since he will ask permission from the owner first if they would agree on giving us samples.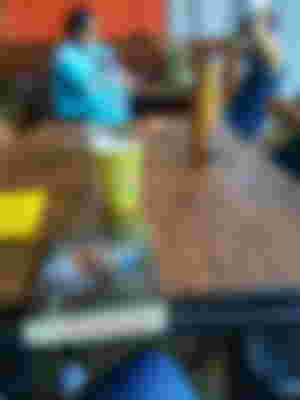 The supervisor and architect arrived and we settle to dine at a resto just inside the mall. They need to go back to the site for they have another walk-through meeting with another client so Lady Boss told us that we will stay in the mall and wait for them to finish.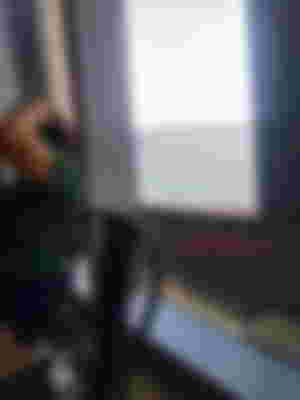 We sit near the glasses so we can see the view outside, that bridge is the nearly finished bridge here in SRP that connected Cebu and Lapu-Lapu.
And this beef is the most tender meat I ever fed the worms inside me. I didn't get to finish it because it's so sweet lol!. They put too many oysters that the sweetness overpowers the salty flavor of the beef.
The resto is playing some acoustic songs and mostly Justin Bieber's songs. My apologies to the Bieber fans out there but there is one song of him that I hate and that one was played earlier. I can't even explain to myself why I really hate that song though.
Look up to my post in noise: https://noise.cash/post/18xg728q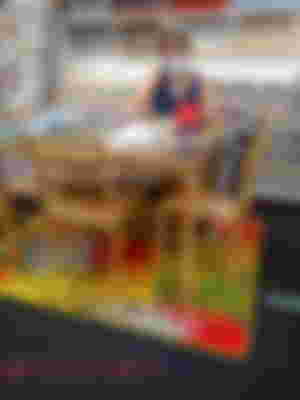 After lunch, we drive them to the site and came to the mall again, and went directly to the shop to ask if ever we are allowed to take some samples. Glad we are blessed to acquire some, the ones that they have readily made supplies.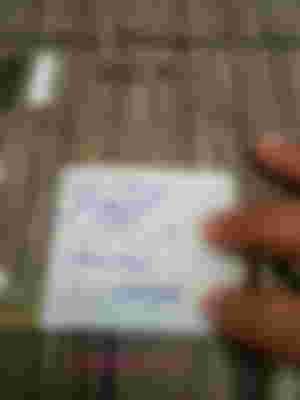 I even got his numbers...ooofff hahaha just kidding. In case you want to inquire about some carpets in your house or if you want to change your interiors you can contact or search their stores..Plugging ???????/ hahahah
Big Boss called us while we're still at the store telling us not to wait for them anymore for there is a delay in the meeting.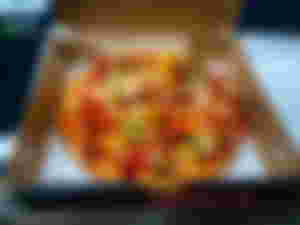 Lady Boss send some pizza thru a delivery app because when we arrived in the office earlier, the power still hasn't returned and she decided to just go home. I told her okay and I said maybe I'll sleep while waiting for the power to come back. She's worried I might not eat dinner again. And since I don't eat rice during dinner and she knows it that she ordered these cheesy little pizza //kamsamida hahaha

I was just messing with my head again as I was really tempted on other things and I was also interacting with some users here hahaha and I just laugh it off..
a little favor and plugging let's help a friend in need here
Madam @Pachuchay needs help and prayers, there's a lot of help we can do for her. You can visit her acct here in Read or click her post in Noise https://noise.cash/post/142m7qk3
Please fo check these people out also.....and special mention to maám @Eylz for renewing his sponsorship...Saranghae Chinggu!!
Thank you for reading
Keep safe & God Bless!
Fin!