All time favorite song
June 04, 2022
Good morning readers, as usual, I was out of my schedule for I was coaxing my son last night and earlier I was preparing for work. I mean I am working here at home for today since I requested my Boss to just let me work at home on Saturdays if needed.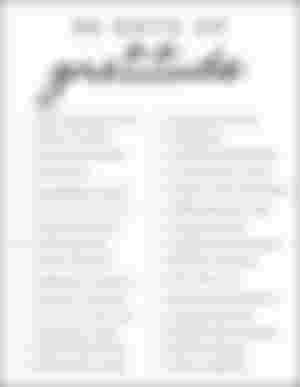 And now I continue with the 30-days challenge and I'm on my 8th which is the favorite song and why...
Well for a music lover like me I don't tend to only have one favorite song. I mostly have a lot base on the genres. I listen to a lot of it, may it be a Thai, Korean or other languages I listen to it and now I am hooked on Japanese songs, especially the band Burnout Syndrome's "Fly High". It's the OST of the anime "Haikyuuu "which I am really hooked on watching that I even re-watch it for the fifth time I guess the other day lol!!1 That's me when talking about favoritism, I tend to re-watch them as long as I like and even memorize their scripts, I also get to learn some Japanese words from it, "Baga, Kageyama baga" hahaha Hinata surely is super cute lol!!
So back to the topic, although I a love a lot of songs to the point of being addicted to them, there's this song that truly live in my heart 24/7 and I can say that this has been the one that I can memorize in my heart and the person who sang it gives it more meaning and love for me.
Leader of the Band by Dan Fogelberg
I first heard this song way back when my two Grandfathers and my Uncles we're still alive. This is Gramps(Mum's Father) favorite song first alongside Through the years and The Coward of the Country by Kenny Rogers. He always told me that he looked up to his father a lot and the love he had for him was immeasureable that he even had to deal with the hardships just to make his father be proud of him and also love him the way he loved his other siblings.
He always sang this song whenever we had gatherings or even when he was just sitting in the balcony with the newspaper at hand while sipping his coffee.
Papz, on the other hand respect him not only because he is his father in law but also because of the way he look up at life and how he managed to live the life he wants.
When one of my Uncles, my mother's brother, passed away, I saw the pain in the eyes of my grandfather watching his son buried right before his eyes. It pains me to watch him weep on his grave but I can't seem to console him that time.
Days passed and he is still singing this song every morning, then after singing such a sad song he then shifts into some folksong which I never heard often and I laugh at the lyrics. Him and a 10 year old me always succumb ourselves in the morning sun whenever my family sleeps at their house during some gamily gatherings. That was why I was so close to the oldies for I love hearing them song and their ancient stories that I somehow can't believe that I really believed from it before.
Weeks before he was departed, we had a small family gathering in their house. I already had my son that time and everyone was adoring him especially the oldies. We had some karaoke sessions and we are enjoying our time laughing and talking. Then Gramps called out for me while looking at the song sheets. He was asking me to sing the "Leader of the band"but I know I am nowhere near a poet lol. I don't know how to sing much more holding a microphone. But Papz elbowed and signal me to grant the old man's request to which I comply.
The leader of the band is tired
And his eyes are growing old
But his blood runs through
My instrument
And his song is in my soul --
My life has been a poor attempt
To imitate the man
I'm just a living legacy
To the leader of the band.
We we're sitting side by side and I can see his facial expression looking at the lyrics and I know that he really was immersed with the song. I kept on singing and Papz was also beside me that time.
I am not a singer myself , no one can contradict to it.
I thank you for the music
And your stories of the road
I thank you for the freedom
When it came my time to go
I thank you for the kindness
And the times when you got tough
And, pap, I don't think I said '
I love you' near enough
They both broke into tears (Papz and Grampz), I was really curious that time but I just continued singing , when I finished singing I asked them what's the matter but they just told me that they we're just touched by the way I'm singing and so I had this thoughts that they we're crying because of how bad my singing is.
Later then I found out that Grampz had no hope at all, his body was already deteriorating and another stroke he'll be gone for good. I was at work that time when I heard from Mum. I told myself that I'll visit Grampz when I go home. But I didn't get to visit him alive for he already passed away the moment I arrived at their house.
I was weeping whole night at home because I can't seem to broke our in tears inf front of him. I worked the next day with me eyes swollen from the crying. I was in a dazed the whole day and I never thought I managed to get home safe with my mind haywire with my Lolo gone.Papz picked me up from the terminal and we went directly to Grampz wake and my Lola asked me to sing Grampz favorite song that also became my favorite song. I was hesitant for there are a lot of people watching but the whole family told me that it was the old man's last request from me. I thought I already cried every tears but when they told me those words I already cried again and again that I can't seem to compose myself. Why was I so attached to the oldies that I was hurting like this, that's what I thought while crying but I need to do this favor for him.
I am the living legacy
To the leader of the band.
Since then I always sing this song, it became my favorite since my Grampz love this song too. Every time I visit his grave I always sing this song and some of his favorite and put on some speakers to let the playlist do it's work.
I guessed the oldies influenced me a lot with my life decisions and all. They also let me show that failing has never been easy but along the way you get to realized that the failure is what made a man stronger .
---
I am literally crying while writing this as I was reminiscing Grampz and his comic stories that made me laugh everytime and when he makes funny faces. Maybe I'll pay him a visit later.
Thank you for reading!
@mommykim