Absence/Me time
February 27, 2022
Giving yourself alone time means you can explore these things without the pressures and judgments that others may impose. Having time to yourself is critical for growth and personal development. Instead of worrying about the needs, interests, and opinions that others may have, alone time lets you focus on yourself
I've been on hiatus for two weeks from here and also in noise for so many reasons and one of those is I need to have some time for myself.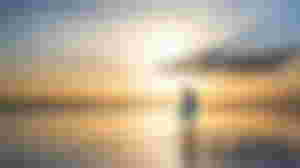 Few of my friends or those who know here and in noise have noticed my absence and also the deleted posts but I never want to say a thing or two to those. Not because I am defending myself with the hate and pity but I want to just let it be. The most important thing is I had time for myself.
It's refreshing to think that I only work, work and work and never think of anything. Like finding topics to publish or what to update in noise. I also got to focus on the things I need to improve at work. I can also value time at work and time after work. The balance I need in my daily life.
Yes, this platform really helped me in many ways and I can say that I can share my emotions and problems only here since I can't say anything to my family in order not to burden them anymore. This platform also gives me a lot of virtual friends and I am truly grateful for that.
I still encounter problems and frustrations but it's nothing I can handle at the moment.
The one thing that I am thankful for those long weeks of hiatus is I get to have more devotional time and a great encounter with the Lord through prayer time and scripture time. I truly admit that I lost track of when was the last time I held my journal and wrote something on it about my Spiritual journey. Now, I get to have more time with the Lord and although I am always busy with work, the comfort it gave me is enough to endure the stressful workloads.
I thought of writing today since it came to me that I also need some release on my thoughts. A close friend told me that she likes the new me, for I don't neglect old friends' messages anymore lol!!. And I also get to catch up with my friends although we only chat.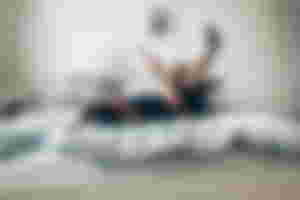 I also get to re read Harry Potter series again, and it means all seven volumes. The agitation, the suspense, the overflowing magic always excites me and I don't want to stop unless I finished them all. Also re reading Marie Lu's Warcross series for I really love the mixed up of the technologies of Japan that connected to people through innovation and games. And also continuing my shadowhunters book which I had stop reading at volume four where Clary and Jake are beginning to fight the destiny facing them, and many more books I want to re read and continue reading. Good thing I changed my eyeglasses already.
During my absence here, also open some opportunities and learning to other earning sites. Aside from having an Appics account which I haven't posted even once, I also have Phillq and Abra which a friend introduced to me also. I already earned in Phillq but I haven't put up in Abra.
Next month will be my birth month and although I'll be working on that day so it's nothing to be called special at all. I want to file for leave but thought not to pursue it.
Mum asked me earlier what I want for my birthday since it will be next week, but my mind is going through the due dates I will have to face next week..ack...So I said that I don't have extra money for it. Mum then glare at me and told me that she can give me a big celebration and all she wants to ask is what I want, sorry!. So I told her I will be working on that day and I will be home late at night so it's best to eat out the next day with the whole family, to which she agreed. heheheeheheh
My mind is a little at peace today and I am in the mood to update here and to check also the accounts that I have sponsored if they are all well. My notifications are also screaming to be read lol!!!

To everyone whose been with me, thank you for staying and also to my friends here and in noise thank you also.
I will take my time and I will update from time to time but I guess I can't write every day here. Anxiety hits me harder before and I don't want to experience it anymore...
Be blessed and be a blessing!
@mommykim