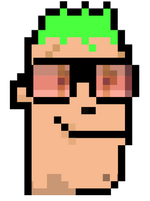 I searched about "Bitcoin" on Wikipedia Japan, but I could not understand well what was about due to the lack of my basic knowledge in the digital field. Then, I thought "Well, it is fishy after all!"  (ll゚Д゚;乂)―ァァァ!!!
But, the name of Bitcoin creator, Satoshi Nakamoto got me interested. Is he Japanese? That was what I thought from the name? It is a very common Japanese name, both first name, Satoshi, and last name, Nakamoto. Wow! The creator of Bitcoin is Japanese? That is cool!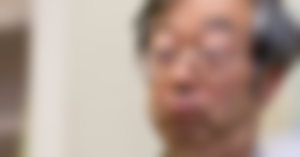 It was a kind of similar feeling when I saw Toyota cars when I traveled in another country, friends from another country say that "Sony is one of my favorite brands.", or when I saw a huge advertisement display of TDK in the film "Blade Runner" I watched the other day. 
So that I continued to search about Satoshi Nakamoto on Wikipedia.
Simply put what I searched about him on Wikipedia, he (she, or they) was anonymous. But the white paper of Bitcoin was written in English, so that I decided to read it in English (1) first.
Bitcoin white paper which was written by Satoshi Nakamoto
It took, probably about 30 seconds when I realized that he was not Japanese. Well, he maybe is Japanese, but he is a native English speaker. That is for sure. LOL.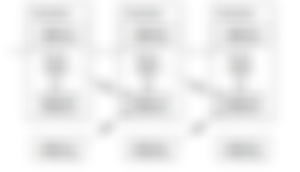 His level of English proficiency is obviously not what a native Japanese person learned English as a second or third language. Many people have a Japanese name like Kazuo Ishiguro (2) and Daniel Ken Inoue (3) who are native in English. I thought that Satoshi Nakamoto is one of them, or maybe Satoshi Nakamoto is just a pseudonym. Whatever the reason, it is very clever to choose the name
As I explained in the very first blog, I am not native in English, so that I was using an Eijiro which is a free online dictionary when I was reading through the white paper. As I was reading on the first page, there are already so many words I did not understand… Well! I understand nothing! Let's find out if there is a Bitcoin white paper in Japanese.
Yay! There is one already! (´∀`)/
Decided to read a Bitcoin white paper in Japanese
Well! I still did not understand it well. (´艸`) The language is not the problem, but the lack of digital literacy was the reason why I understood a little. My digital literacy is terrible! At least, reading the Bitcoin white paper gave me some solid philosophy of Bitcoin.
 It is stated, "A purely peer-to-peer version of electronic cash would allow online payments to be sent directly from one party to another without going through a financial institution."  (1)
Without going through a financial institution, we can send money? For real? However, other than the abstract and the introduction of the paper, it was very pretty difficult to understand. Markel Tree? What kind of tree is that?
List of words I had no clue on the paper… (・´ω`・)困ッタナァ…
●Proof of work
●Merkle tree
●Binomial distribution
●Poisson distribution
Etc…
Impressions I got after finished reading the white paper (゚Д゚;)
I feel that it is something very wow, but well, I don't get it. ( ´艸`) 
The author of "Mastering Bitcoin", Andreas Antonopoulos (4) wrote his first impression after he encountered Bitcoin, as "Pfft! Nerd money!" Then, he says that he ignored the first six months. The next time he came across Bitcoin, he read the white paper and concluded that "This isn't money, it's a de-centralized trust network," (5)
Well, I did not feel that at all which shows that I am a very common person. LOL! But, at least, I realized that I could not understand the true meaning of the white paper due to the lack of digital literacy. Too bad! Darn my digital literacy level of knowledge! (゚Д゚)<アラヤダ!
My second stage of the Bitcoin journey started with Google sensei. Help Google sensei!
Too bad that I did not search about Bitcoin Cash at the moment, yet! 
Mizuo – Mar. 17th, 2021.
Other stories in my blog
1 - Reasons why I started becoming interested in cryptocurrencies.
2 - At last, I encountered Bitcoin and Bitcoin Cash!
3 – My first question towards BTC and BCH. What are cryptocurrencies anyways!?
References
1)   Bitcoin white paper (English)
https://bitcoin.org/bitcoin.pdf 
2)   Kazuo Ishiguro (Wikipedia)
https://en.wikipedia.org/wiki/Kazuo_Ishiguro
3)   Daniel K. Inoue (Wikipedia)
https://en.wikipedia.org/wiki/Daniel_Inouye
4)   Andreas Antonopoulos(Wikipedia)
https://en.wikipedia.org/wiki/Andreas_Antonopoulos 
5)   Mastering Bitcoin by Andreas Antonopoulos
Amazon.com: Mastering Bitcoin: Programming the Open Blockchain eBook: Antonopoulos, Andreas M.: Kindle Store