Travel Diary to Eastern Europe - Munich, Germany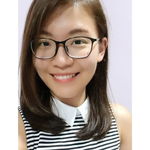 After our Prague and Cesky Krumlov trip, me and my friends took a 5 hours train to our next stop - Munich, Germany. From the Munich Central Train Station, we walked for around 10 mins to check into our accommodation.
Marienplatz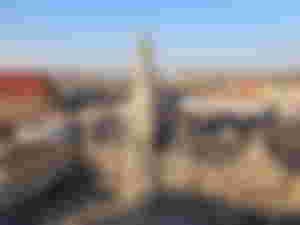 We head to Marienplatz (or "Mary's Square" in English), which is a central square in the city centre of Munich, Germany. It has been the city's main square since 1158. It's a 12 mins walk from our accommodation.
We climbed 300 steps to get a sunset shot of Marienplatz's town square. Pheww~ everyone had jelly legs when we were finally up there! Haha, totally a leg day! 😂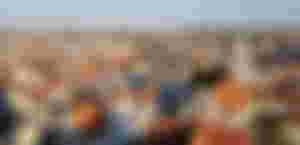 A panoramic view of Munich city.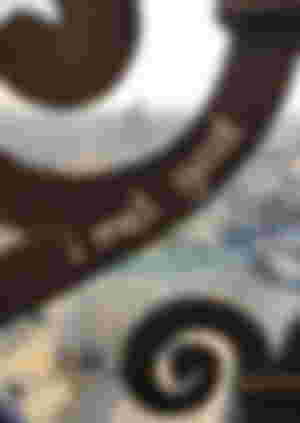 Some scribbles on the grill. "Good for you buddy!" :)

Rathaus-Glockenspiel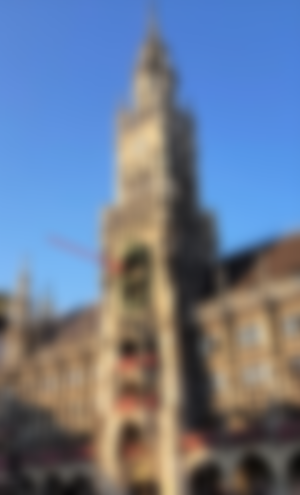 The Rathaus-Glockenspiel is a tourist attraction clock in Marienplatz. It is a well-known spectacle that gathers big crowds at Marienplatz every day at 11 am and 12 pm (as well as 5 pm in the summer - March to October).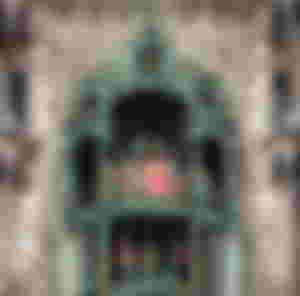 Image: Christoph Braun, Creative Commons CC0 1.0 via Wikimedia Commons.
According to Wikipedia, this glockenspiel consists of 43 bells (powered by solar energy, and weighing about 7 tons!) and has 32 life-sized figures.
Gosh, I didn't realise these figures are the same size as a real person! I remember they looked quite tiny from where we watched. So amazed by their craftwork!
This 12-15 minute long glockenspiel chimes and re-enacts 2 important scenes from Munich's history from the 16th century.
Upper floor
The wedding of Duke Wilhelm V (a German prince) to the Renate of Lorraine in 1568.
Bottom floor
The famous Schäfflertanz dance. Celebrated by the barrel makers in order to lift the spirits of the people of Munich after a severe plague.
My phone couldn't zoom as far nor get a good angle of the show from where we stood. Hence, I shall attach someone's youtube video here if you're interested to watch. You may watch from 1:12 onwards for the Duke's wedding show, and 3:44 onwards for the Schäfflertanz Dance.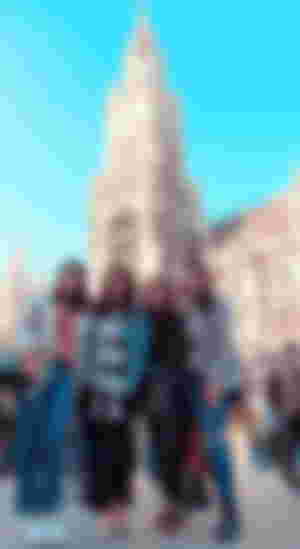 Took a group shot with my friends with the Glockenspiel behind us. :)
Exploring the Town Square
I often see the word "town square" while travelling to European countries.
A town square is like a large open area in the centre of a town. Town squares were usually places where people came together to meet, sell, buy things, or be entertained. So you'll see markets, shops, cafés or even concerts here sometimes.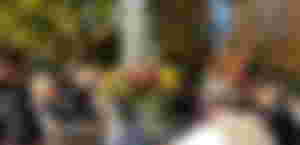 Looks like the public water tap in Europe is clean enough to be consumed. In Malaysia, drinking from public water tap might get you stomach ache. 😅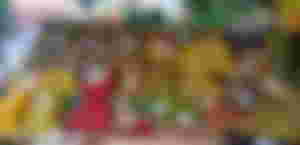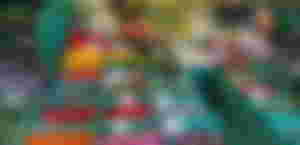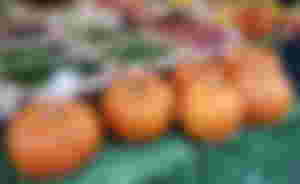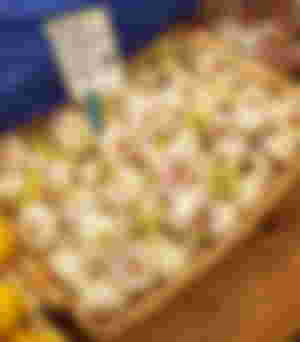 Street buildings along the way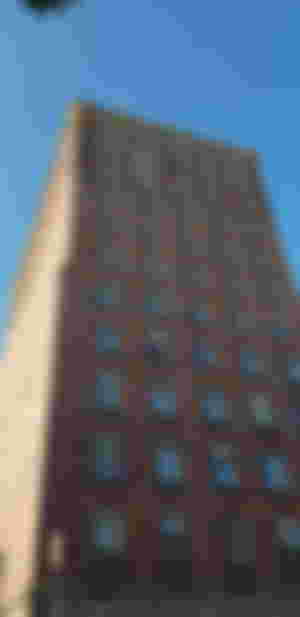 Looks like a Jenga block!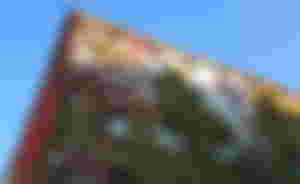 Must be quite a high maintenance to maintain these climbing plants. But it's nice to look at though. :)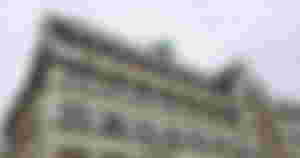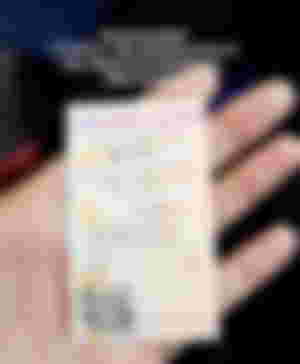 We got ourselves an unlimited day ticket to access the city area. It was €12.80 for a maximum of 5 people. Quite a good deal I think!
From here, we were split into 2 teams. One team visited the Dachau Concentration Camp, which is Nazi Germany's first concentration camp where political prisoners and members of national or minority groups who are confined for reasons of state security, exploitation, or punishment. So it is like a memorial site to see the former camp, crematorium, prisoner barracks, prisoner cell, bunker, mass grave etc... which I'm not quite interested in. Haha
Hence, I went with another team where they were heading to a place called Nymphenburg Palace. A baroque-style royal palace with a park.
Nymphenburg Palace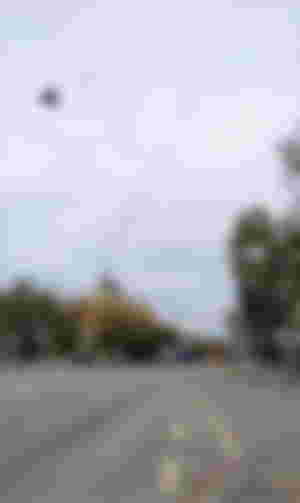 We needed to walk for a bit before reaching the palace. This is the street we were at after taking a 40mins train and bus from the city centre.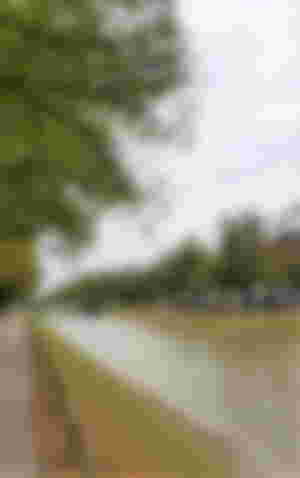 Strolling and enjoying the scenic river view. :)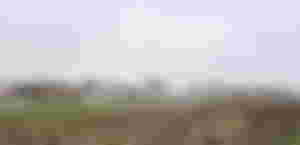 Here we are, the Nymphenburg Palace.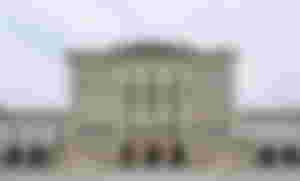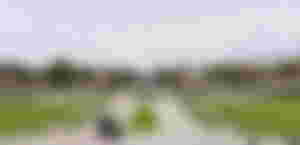 The Fountain area.
Unfortunately, the fountain was undergoing some maintenance. There should also be some flower trails surrounding the garden too. But seems like they're doing some overhaul gardening. Or perhaps its autumn, hence not many colourful flowers around.. :(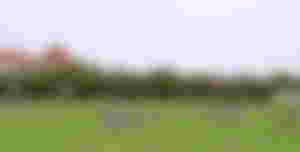 But we can see some happy animals roaming around the garden though. 😄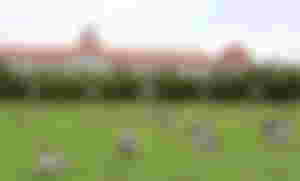 These geese are REALLY HUGE! So much so that if it came near me, I might run away 😂. They are so much bigger than the duck I had back home. Haha pardon my "jakun-ness" / "unsophisticated-ness". It's my first time seeing a goose this big! 😂 They were so calm even though there were so many tourists walking around them.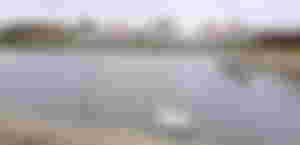 There were white swans and ducks swimming around the river too.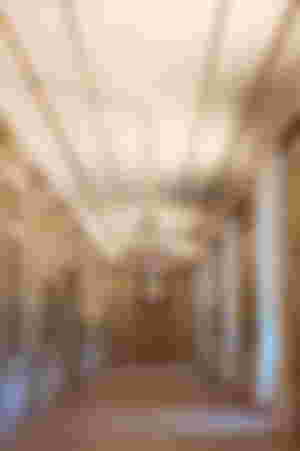 That's a huge chandelier on a walkway!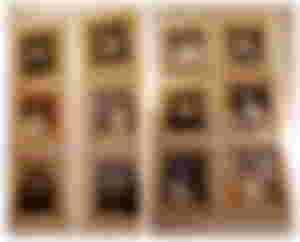 This is King Ludwig I's Gallery of Beauties. According to what I read from the information board, these are portraits of 36 beautiful women from different social classes, ranging from the daughter of a shoemaker to the daughter of a king. (Didn't manage to capture all the portraits)
I've always been fascinated by the baroque era dresses with big puff sleeves and big gowns. It somewhat looks like some princess-style wedding dress today.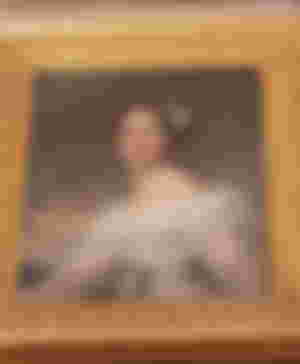 I think this lady here is the prettiest of all. Hehe. Her facial features and smile looked so elegant, together with the white puffy ribbon dress and hairstyle.💗
Then I entered a stunning Great Hall with much amazement.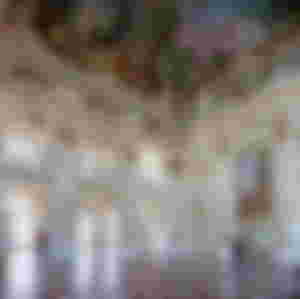 Image: Fvz, CC BY-SA 3.0 via Wikimedia Commons.
Then I entered this stunning Great Hall with much amazement. This is what it looks like from far.
Look at how magnificent the frescoes paintings on the ceiling, wall and door arch. The chandeliers are crazily huge too! I've always seen scenes like this in movies, but seeing it with my own eyes really took my breath away! I actually stepped on an actual palace living by the European kings and queens of those days? 🤯
If I remember correctly, we are not allowed to take pictures in this hall. But I couldn't resist it, plus I saw others also secretly doing it haha. So I quickly took the photos below when the guard is away or busy talking with people. 😜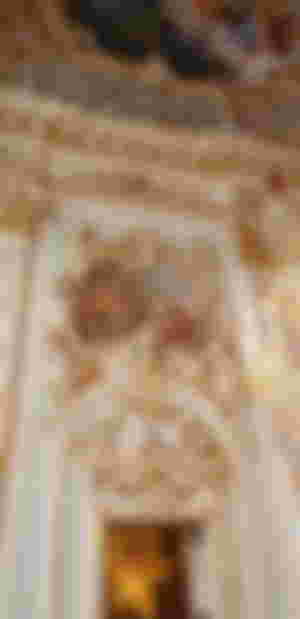 So much details in the artwork and craftwork! ⭐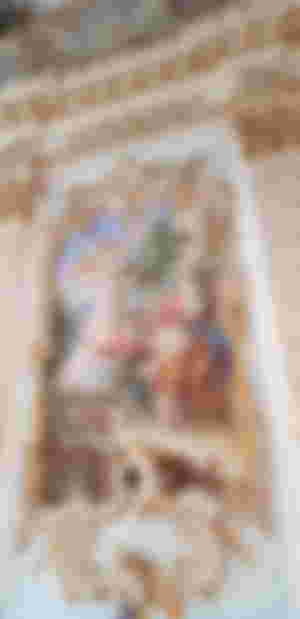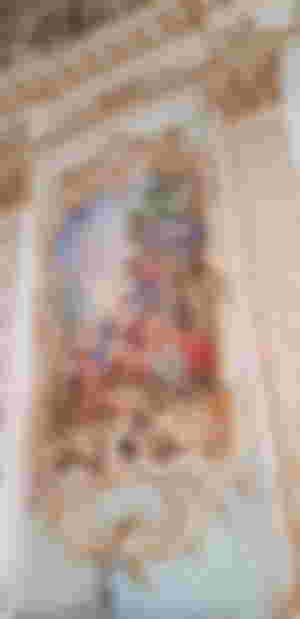 When I thought it was done and I looked up at the ceiling.....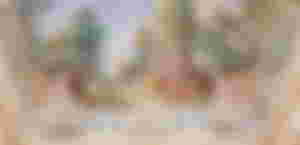 Just... so amazed by the painting. Salute to the painter! How did they draw and paint this?? My neck felt sore even after looking at the ceiling for a few mins.. 😅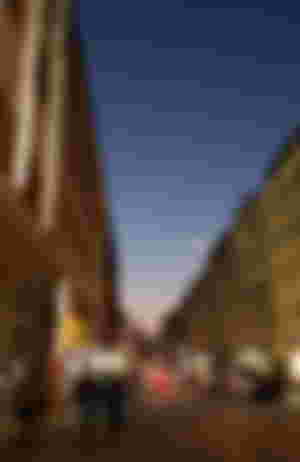 Signing off with a sunset view in Munich city. :)
So yup, that's about it for the sightseeing part in the city area. I shall cover another popular tourist attraction in another post. Otherwise, this post will be too long. 😄
Nevertheless, thank you for reading thus far. May you enjoy the scenery as much as I do! :)
This is a throwback trip to Eastern Europe back in 2018. I've been wanting to document what I saw or experienced on this trip as a remembrance, but I didn't have the time and space to do so back then. I decided to start this travel diary series after days of gathering and organizing the photos. I'm also using the travel itinerary as a guide for my writing, in case I forget the place's name. 😂