One month had passed and i don't have any new articles posted. Why is it? I'm not really a person who was born with talent in writing. I'm just someone who really loves to share my thoughts with everyone. But in regards with writing abilities and techniques, i don't have that. I just write for the sake of writing (and earning too).
Thinking what to write, what topic to tackle to make a whole new article is a big issue for me. I don't have a very creative mind, so my brain doesn't cooperate everytime. Everytime i tried to formulate an idea inside my head, i can't put it to words! And that's the problem.
I have read many articles likd How to write an article 101, Guide for easy Writing and other articles that i stumbled upon the internet. Ofcourse it is helpful, but it's not that easy as 1-2-3.
For you to create you own article you have to determine first your Topic. What is it that you want to talk about? Pick the main topic/issue that you want to tackle. After deciding on your topic, you have to define your objectives. Do you want your readers to learn?to be entertained?to be informed? Defining your objective in writing your article will help you to focus or follow an outline.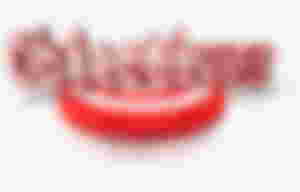 Your done choosing your Main topic and defining your objectives. What you need now is to set your target audience. Who do you want to read this article? For whom it is address? Your topic must be aligned with your target market. If your topic is all about parenting, it should not be on pages where teenagers has the only access. You should also be careful on how will you write your article. Your writing techniques must match your topic and audience.
You're halfway through the guidelines. Now you need to draw an outline for your article. For you to be able to drop all necessary information about your topic, you must follow an outline so that your readers can easily understand your point.
After all these, it is the time for you to gather all data, information and resources. In writing an article, one reference is not enough. You have to spend time reading articles, newspapers, books and even watch videos and documentaries for a variety of references. A wide scope research will give you different information and ideas about your topic. While researching, you must take note all necessary infos and make sure that these information are not the one that is overused and over quoted by other writers.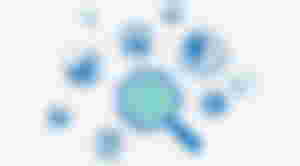 Whatever you gather through research, you have to edit it. You can't just copy-paste it! You have to formulate your own words and thoughts about what have you read. It's like summarizing what have you learned and putting it in your own words based on what or how you understand the data. That's how you edit your data to make it as your own article. If you will just copy-paste draft from other articles, then it is just plagiarism. You can't do that 👎. You can also add pictures, images, infographics and any media that is related to the topic. Many readers will find it boring if your article is just plain text. They might find it too boring to read.
After all these, last step is proof reading. Review what you have written. Are all those data you put are correct? Especially if your article includes specific data. You have to double check grammar, spelling, correct punctuation and capitalization of letters. Does all inserted images are related to the topic? Does it helps readers to understand more the topic or its just a waste of space? Those are some points that you have to keep an eye while proof reading your article. Upon proof reading, if it's okay, then it's good to go.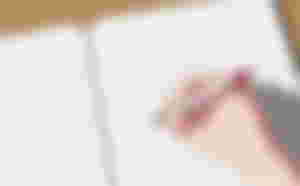 I had been lay out the steps and pointers on how to write an article, should i write now? Yes you can. Your first article may not be perfect, it will have flaws for sure, but who cares? Even expert writers does have flaws. The secret to a perfect article is not based on 'if you follow the guidelines or not'. It is based on your readers if they like it or not. If they have learned something from it or not. As long as you have conveyed your objectives clearly, it is a good article for sure., maybe not technically.
○ There are times that your brain works hard but your not in the right place at the right time. When that happens and you think of a good topic, write it in scratch paper or in your phone notes, it is a big help to recall it when you're ready to write an article. ~xiao
Thank you for reading 😊