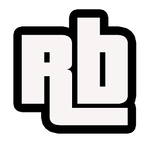 Today, I have been feeling pretty down and quite bored so I decided to start this little project of mine. I was thinking that this could be a multiplayer kind of collaboration sort of a roleplay kind of thing. But I'd like to open it to anyone who wants to write but couldn't find a way to start or just couldn't quite make their minds up about the topic they wanted to write. Think of it like a writing exercise, filler episodes in your favorite TV series.
Honestly, I really am not sure how it could all go down but bear with me as I paint a rough picture of how I am envisioning this ambitious little project. I am expecting an article posting like a short as in short story detailing a certain character or set of characters that may or may not interact with each other. A user can post an article totally independent from other articles or a user can answer or continue a specific article by any other user.
The article submitted should adhere to the current setting and shall not try to modify or change the whole story drastically.
These articles will obviously be works of fiction so anything really goes. It can be a normal "daily experience" story independent from any other articles as long as it takes place in the setting provided. Your story could also happen in another place around the given Earth as long as it takes place within the "timeframe" of the main story.
The setting of all the stories shall take place in a post-Apocalyptic Earth in the year 2021. A fatal virus eradicated the majority of human beings. Your family, friends and everyone you may have known is wiped off from the face of the Earth. No government, no laws, no society, nothing. You are just one of the few people who happened to possessed a certain DNA sequence that was immune to the virus. The whole planet became the wild and you are trying your very best to survive.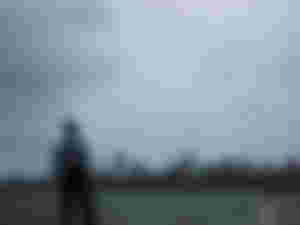 The planet is as is minus the people and nothing really works as such. Everything is down and you make do of whatever you can get your hands on.
Everyone is free to write as they want, you can play it however you want it but there's just some guide to follow to allow others to contribute properly as well.
Everything must take place in the timeline given and within the setting itself.

You may have one or multiple characters introduced in your articles.

You must not control another user's character without permission.

No more deaths allowed. Unless for your own character alone, or agreed upon prior to it.

Your article may or may not interact with other articles, but if they do, try to wait for a response for your article before posting another article in continuation of that article.

Always mention the author and the article you are responding to or interacting with.

Don't blow up the current Earth

Anyone can enter in any point of the story but the first post should always be your character's introduction.

Post it on the Community: Earth After Dark (a35d)

You may use "Earth After Dark :..." or EAD : in your title (optional)
I guess that I can't really explain it very well, maybe just making the first entry will do a bit of good in me trying to draw the whole picture. But if you have any question, thoughts or suggestions, even violent reactions are welcome in the comment section below. If you don't have any pressing topic to write, you are welcome to practice here. If you are a fan of dystopian future and or fiction, you are welcome to post here. Most importantly, if you are just bored and want to hone your imagination and writing skills, write away.
You may treat this project as you would treat a writing prompt. Read on, write on and keep the juices flowing.



---
Sources:
Image 1 : https://tasveerz.wordpress.com/2013/07/12/weekly-photo-challenge-nostalgic/
Lead Image : https://rootedinrights.org/when-real-life-for-disabled-people-seems-a-lot-like-post-apocalyptic-fiction-is-there-hope-for-the-future/
Sponsors of meitanteikudo