I was about to give up...
Article#12

Publishing date and time:

May 28,2022_Saturday

@8:58 pm

What a wondeful day for me my read.cash family!
I hope everything is fine with all of you guys. And may the Lord continue pouring more more more blessings in our life!!
Sorry guys,i hope you wouldn't mind my over power and energy today because unexpectedly i got a new sponsor and i feel like i want to shout so loud yeheyyy!
I never imagined that one of the highest achiever as blogger in this platform will make a blessing in disguise for me.
Now i wanna share with you my journey in this platform,at first i am hesitant to tell anybody because I might think that you will laugh and ignore me for I'm a beginner and my wordings is not as good as yours.
For a week of being here i was so terrible because of some kind of things that i don't understand or something that bothers me most.
In my first day and it was my first article also, I was so frightened because rusty visited in my write-ups so quickly. and it takes so much encouragement for myself. I treated this as my stepping stone to being a good blogger like everyone does.
until days pass by,I am bothered because rusty didnt visited my article in past 2 days.I was clueless,did something happened that i dont know?or else do I have a violations?
some questions coming up in my mind those times of no one can give me an exact explaination.
I was about to lose hope but when I look up to those who believe me specially to my beloved sponsors,I was ashamed and i told myself,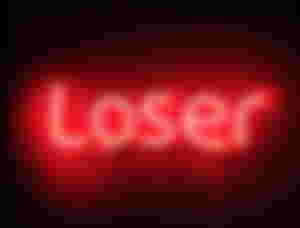 This word awakens me and ive come to the decision that I must have more patience like others always saying be more patient in writing and continue where I started.thank you to all friends leaving inspiring words of wisdom in my comment sections.I love yahh all💕
Today,I realized that God has an ear for everybody for accomplishing everything if we feel so much frustrations in life.He didnt let me drowning in my own weaknesses.
And when I got a new sponsor lately,I was very happy because it falls back my confidence in writing an article again.
Thank you so much dear sponsors for trusting me,and swear to you guys I will continue to write and not by giving up so easily😊
And to my sister @Cleophia2 your are my best mentor and thank for sharing your positive awra charrr!
I want to thank you my newest sponsor @Talecharm for your kind and generosity💕
You're my best sponsors ever😚👋
Enjoy reading and you can visit my previous articles.
God bless!