Losing a Pet
Happy weekend everyone!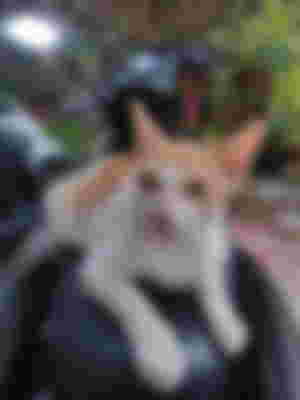 It's probably more than three months since my cat Kelly died but I still miss him and remember him everytime I see an orange cat.
I guess it was last 2020 when my neighbor brought a cat from the market near the garbage area. Kelly was a tiny kitten then and looks very thin and full of lies. My neighbor named him Kelly thinking she was a girl, her genitalia wasn't that obvious that time yet as he was really small.
I feed two other cats that time as well, they are both strays who kind of felt at home since I feed them every evening. Kelly would join the two cats every time I feed them and eventually he stay sweet and keep on asking me food thinking I'm his owner.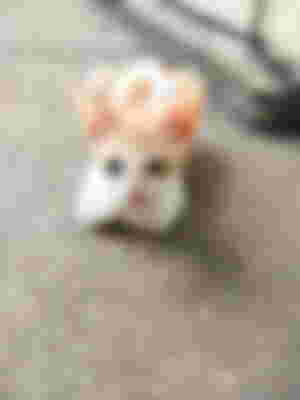 He grows so cute and we can see now his "dragon balls" hahahaha. We just laugh that he turned out to be a male cat but too bad he already recognizes himself Kelly when called so we continue naming him Kelly.
He was such an active cat and also a good hunter for rats which we are thankful for. He is a good eater but a very scaredy cat even if he grew up bigger already. He was really fluffy and looks so clean. Probably the best thing about cats is that they can clean themselves. I give him bath occasionally too since I love to cuddle with him. But he gets really agressive when bathed henced I only do it sometimes. I think most cats really hate bath time.
He often sits on my lap when I am playing mobile games outside. He can sometimes fall asleep in that position and my legs would feel numb. He really gets heavier though as he was such a good and fast eater.
When he finally looks for a mate that's the time he was often gone from my place and comes back days after looking all bruised and thin. When cats are in-heat they will really go looking for female cats, this will often happen when they turned six months or more. That's why it's better to have them neutered as they will no longer looks for mate and often neutered cats behaved less agressive.
He apparently died, because he was poisoned by a really horrible neighbor. My niece told me that they are known for poisoning cats and Kelly probably got poisoned cause he was seen vomiting and not eating at all and eventually died.
I felt so sad and some people might see that as overacting but for those who loves pet and are fur parents could probably frel how bad it is to lose a pet. He was with me for only a little more than a year I guess but it felt really sad that he died early.
Do you guys have pet as well? Have you experienced losing one?
Thank you to my first ever sponsor @Talecharm . It's an honor to be sponsored since I am a fan of her works as well. Thank you very much.