Craziest Roadtrip Experience (Lepanto, Alegria, Cebu)
Good day readcashers! Wishing for everyone of you here an awesome day.
I was scrolling through my gallery today looking for some pictures I could post on my story since today marks my four-year anniversary in my job. I come across with some photos that reminded me of my unplanned road trip last November with my niece.
It was a sunny Saturday and there was a power interruption that time for the whole day. We planned to go to my brother's place in the mountainous area in one of the barangay here in Dalaguete. We opted to stay there for the whole day due to the cold weather. Before going there we dropped by the cemetery to light candles and offer some prayers of our late relatives. When we arrived in my brother's house, it was so quiet, and we found out nobody was there. They all went to the farm few kilometers away from home. We decided to have some road trip instead, since it was still early in the morning and we couldn't see ourselves staying in an empty house with no electricity.
Our first attempt was to go to a nearby coffee shop known for its awesome view. We arrived in the said coffee shop in less than thirty minutes form my brother's house. We saw some tourists enjoying their coffee and the foggy view with great scenery around. The shop was located few kilometers away from the famous Osmena peak hence the foggy surroundings. The shop is not as spacious as we've expected and we feel like we can stay there for too long.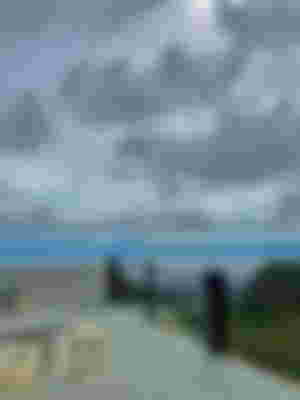 We searched for another interesting spots nearby as our next target since it wasn't noon yet. She suggested in going to Kawasan Falls but I turned it down since we weren't prepared to bring extra clothes. I then suggested in going to a place that got famous few months ago. It as a wide green hilly area located in Alegria, Cebu. One thing was our problem that time though is that we are not familiar of the place and how to go there. We opted to use google maps but I was sure that at some point we would lose our cellular reception. I took some screenshot although that was not much of help because it has very details. Our plan that time was to ask people around when we don't know which way to take if we come across some road intersections.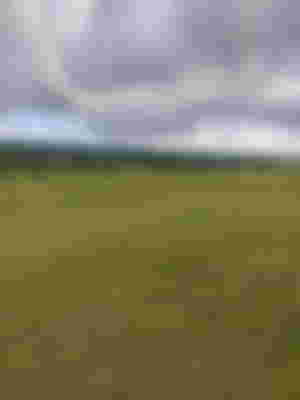 We enjoyed the ride on the first 30 minutes, I drive the motorcycle if I think the way isn't rocky or muddy. I was still a new driver that time and I was not that confident yet. We were driving straight ahead as we think it was the right way when we come across with some guys washing their motorcycles, we asked for directions and found out we already past the road we should have taken on the way to our destination. We turned our motorcycle and go back. We felt so adventurous and excited that time! We were laughing and feeling exhilarated for what we've done. A few kilometers in our ride when our laughter turned to prayers as we see the road were really rocky and difficult to pass by. We hope that nicer road lies ahead but to our dismay it was such a long rough road that we have to pass through. I have to get off and walk at some point when the road is really muddy. We asked for directions every time we see someone if we are taking the right way. After more than two our of constant fear and prayer we saw signage that gives us hope. We are almost on our destination at last.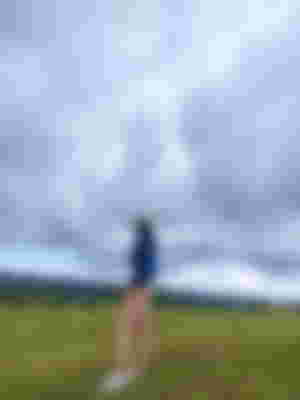 Arriving to the destination, was satisfying and we felt a huge relief for we arrive safely. After a few chitchat. We now have to solve our next dilemma which is returning to our home. My niece who drives most of the time during the trip decided to not go back to the same way that we went through as it was really difficult and more risky now that we will be going downhill. Our plan is now to go to Dalaguete town proper via Alcoy or Boljoon. We again ask the locals we encountered for directions. The way felt nicer in the first few kilometers. Until we passed through an even worse muddy road and unfortunately our motorcycle got stuck in the middle. It was a good thing there wasn't much vehicles or else we will be in even worse trouble. We asked some of the men doing construction on the road for help and we were very thankful because they help us without hesitation. We go on a few more meters of the muddy road and felt relief if we will pass by a nicer road. We would then felt nervous every time we encounter a muddy vehicle because that would mean that another muddy road is ahead. We prayed a lot that time and asked a lot of locals along the way. After more than two hours probably we felt such a relief for finally the arriving on the town of Alcoy and drove all the way to our home in Dalaguete.
The experience was really unforgettable and nerve-wrecking. Thanks God we arrived safe that day and my niece sleep walked on her sleep that night probably because of the nervousness we've gone through. Every laagan can probably relate HAHAHA laag pa more!