Step-by-step process
According to the aphorism, "a thousand miles begin with a single step," sound familiar? it is significant accomplishments are created by little yet definite resolutions. Making a path plan and starting down that path are the first steps necessary to achieving dreams and life objectives. The first step is the most crucial because even if you have grand intentions, they won't come to pass if you don't take that first step. As a result, it is accurate to say that every journey, no matter how long it takes, starts with a single step.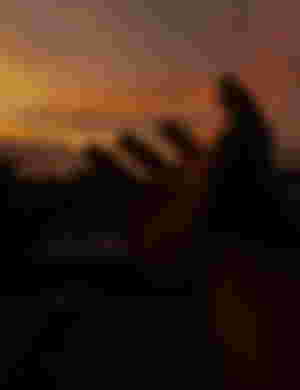 To achieve a goal, the first step is always crucial. If you wait for events to occur, most likely nothing will. You must act and take the initiative. The remaining steps will follow after you take the first one.
Idealistically, waiting does not lead to success or assist you in reaching your objectives. Act now, please. Instead of waiting for the ideal moment, the ideal situation, or the ideal mood, you must take action to achieve your goal.
Often, you are unable to take the initial step because of lethargy and internal reluctance. The second step would come after you take the first step in the right path. Once you take the initial step, your determination to succeed will grow as you acquire confidence. Then, it would be simpler to get through laziness and internal reluctance.
Daydreaming is enjoyable, but if you want your goals to come true, you must start moving in that direction. You need to do something.
The proverb "A journey of a thousand miles begins with a small step" is significant because it tells us that if we want to achieve our goals, we shouldn't hesitate to take the first steps. We must move on without hesitation.
It also teaches us that regardless of how far away something may seem or how huge our aspirations may seem, we shouldn't let these things deter us from starting the journey and having faith in our own skills. The journey may be a thousand miles long, but if you take the first step with tenacity and confidence, it will undoubtedly be completed one day.
Any undertaking can benefit from the idea that taking the first step is the start of a thousand-mile journey. Whatever it is that you want to create, do, experience, explore, or become, you must take the first step in order to start the trip you've chosen and enjoy it.
However, it can often be difficult to figure out what the necessary initial action should be. We frequently have an end goal in mind and a location we'd like to get to, but from where we are right now, getting there can seem quite difficult.
Regardless of what it is that you are seeking, or the journey that you wish to embark on, there is one action that, I believe, will always serve as a powerful and transformative first step. It is an action that is, often, less tangible than many others, yet by taking this action, the contents of your Self transform, and so does the world around you.
To begin the journey of a thousand miles, to live the life that you are meant to live, and to be who you are meant to be, you must first make the decision to go on this journey. In making this decision, you commit to the path that you are about to walk, you commit to experiencing what comes next, and you commit to living the life that you have chosen to live, commit to the path that you are about to walk, you commit to experiencing what comes next, and you commit to living the life that you have chosen to live.
Sometimes we can get discouraged when we look in front of us and realize how much effort and time it will take to achieve where we want to be. No matter how many steps separate where we are now and where we want to be, we still have to move forward. We still have to be there and do what needs to be done. On certain days, you might feel as though you are making more progress than on other days. It's all a part of the process, though.
The fact is, we will experience setbacks as we work toward our objectives. Life will take place. And occasionally, we'll be thrown to the ground. And while it's not our fault, it is our responsibility if we don't stand up and fight.
We experience setbacks because adversity develops character, you see. We discover our character at the depths of the valley, during our darkest moments. Our ascent to greatness is fueled by our ability to overcome these obstacles. All you must do, then, is take that first step. If there is no discernible first step, then simply make the decision to live that which you desire and to experience the journey that you are choosing to live.
To end this up, at the end of our goal we see the limelight and after reaching the end we will say to ourselves "you did a great job" Even if we have a thousands miles to step on, if we don't give up, we will reach our goal. Pursue it because believe me, at the end of journey it will be fulfilling! Even if that is a "Step-by-step process" in that process you are in you will realize a lot of lesson that can be applied to your net goal or the next journey...