I've written already the first part of this article and if you want to find it its posted here on my account, it also about random facts about Philippines and im happy that other users here loves my first article and they want to know more about Philippines thats why I'm making another article about facts in my country Philippines. But first I'm going to give you some facts about Philippine history are you excited?
-Lets start with the Spanish time in which Spaniards is already loosing from Americans, when the time that American ships bombard the Spanish Fleet called "Armada", thats the start of Spanish-American war and that time Spaniards is loosing thats why the last Governor-General of Philippines decides to hide their loose thats why they plan to negotiate with Americans that they surrendered but the truth is America buy the Philippines from Spain, the negotiation was conducted in Paris, it is also known as "Treaty of Paris", after that Spain surrendered and America colonized us, then Philippines is under colonization again.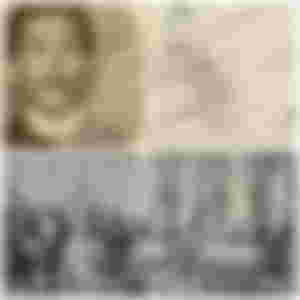 -Another facts about Philippine history is the first president of the Philippines, there's a debate about who's the first president some says it was Andres Bonifacio, there's an evidence stating that Bonifacio was the first president since he is Supremo and Founder of Katipunan, there's a discussion that in Tejeros Convention, Andres Bonifacio was fooled since he thought that it was a discussion about the revolution but he didn't know that it was an election and members of the Revolution will vote for the position as president and vice-president, Bonifacio has no chance of winning since he had no companions and supporters there are all of present there are members of Magdalo, thats why Bonifacio lose in election. Eventhough he loose in election he was appointed in a lower position but someone question his credibility to handle that position and it makes Bonifacio angry and he proclaims that the election is void.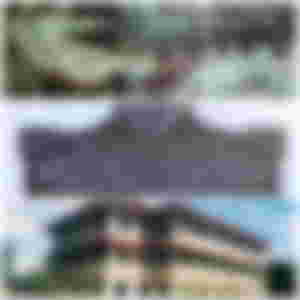 -Dr. Jose Rizal is our National hero, he also fights against the Spanish government but not using of "gulok", instead he uses pen and paper to reveal all the cruelty of Spaniards, when he was in Spain he wrote two famous novel, "Noli me Tangere and El Filibusterismo", in this story it shows there the oppression perpetrated by the spaniards on the Filipinos. After that Novels release many Filipinos read it and also Spaniards, thats why they caught Rizal and excile in Dapitan in which he will be executed in Bagumbayan now Luneta Park, when you wonder at the Luneta Park you can see there his statue, but you know that Rizal request that he will be executed while facing those men who will shoot him and those men who will shoot him is not spaniards but his fellow Filipino men. Another fact about Jose Rizal is all over the world, there's a statue that you can see, especially in Spain in which he was studied.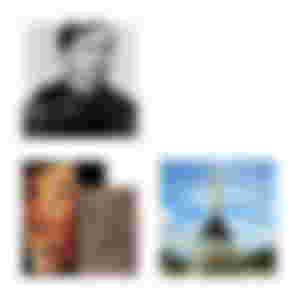 -Once again its enough for the history and let's go to positive facts about my country Philippiness!!, Did you know that Philippines has the largest archipelago in the world, yes because we have 3 big islands which is Luzon, Visayas and Mindanao.
-Another random facts about Philippines is there are more than 170 languages uses in this country, in my province, Iloilo we are using a dialect which is "Karay-a" in which in other part of iloilo they are using Bisaya and Ilonggo. But the main language Philippines using is Tagalog, since many people can understand tagalog.
-Facts about the capital of Philippines which is Manila, its name was came from a white flower that grew on mangrove trees, known as "Nilad". Thats why Manila came from "Maynilad" means "there are nilad there". And also Manila is the center of civilization on which million of people are living there, and Manila is already overpopulated.
-Im also proud to say that LGBTQ community is accepted in our country, in which there's no discrimination if you belong in that community. Here in Philipines its normal to see Lesbian, Gays, Transgender people walking on the street and there's no law or rules that against their rights, even though you dress like a model and do a fashion show in highway, its OK people will just laugh and sometimes you can become famous. There are also members of LGBTQ community that has position on government. It shows that Philippines has no discrimination on LGBT, if your a gay, lesbian or transgender that wants to visit our country, I can assure you that you can freely wonder in this country without experiencing a discrimination, instead Filipinos will show you kindness and show you our Filipino Hospitality. Though same sex marriage is not yet approve in this country since we're stick on belief according to our religion which is catholic but I know in the future, it will be implement.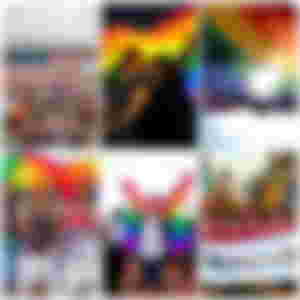 -Lastly the fun fact about Philippines is when it comes to jokes and non sense things PHILIPPINES IS THE NUMBER ONE HAHAH, maybe world didn't know that Philippines is number one when it comes to memes, there are Filipinos whose very talented in editing funny memes and it makes other Filipinos Laugh hard, despite of the problems there is still smile written on face of Filipinos because its our spirit, we experienced already many disasters such as typhoon, earthquake and even pandemic crisis right now, but it can't stop us to feel happiness. Thats what we are, WELCOME TO PHILIPPINES!!!