Happy Birthday to me @38th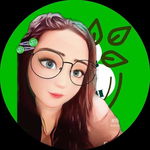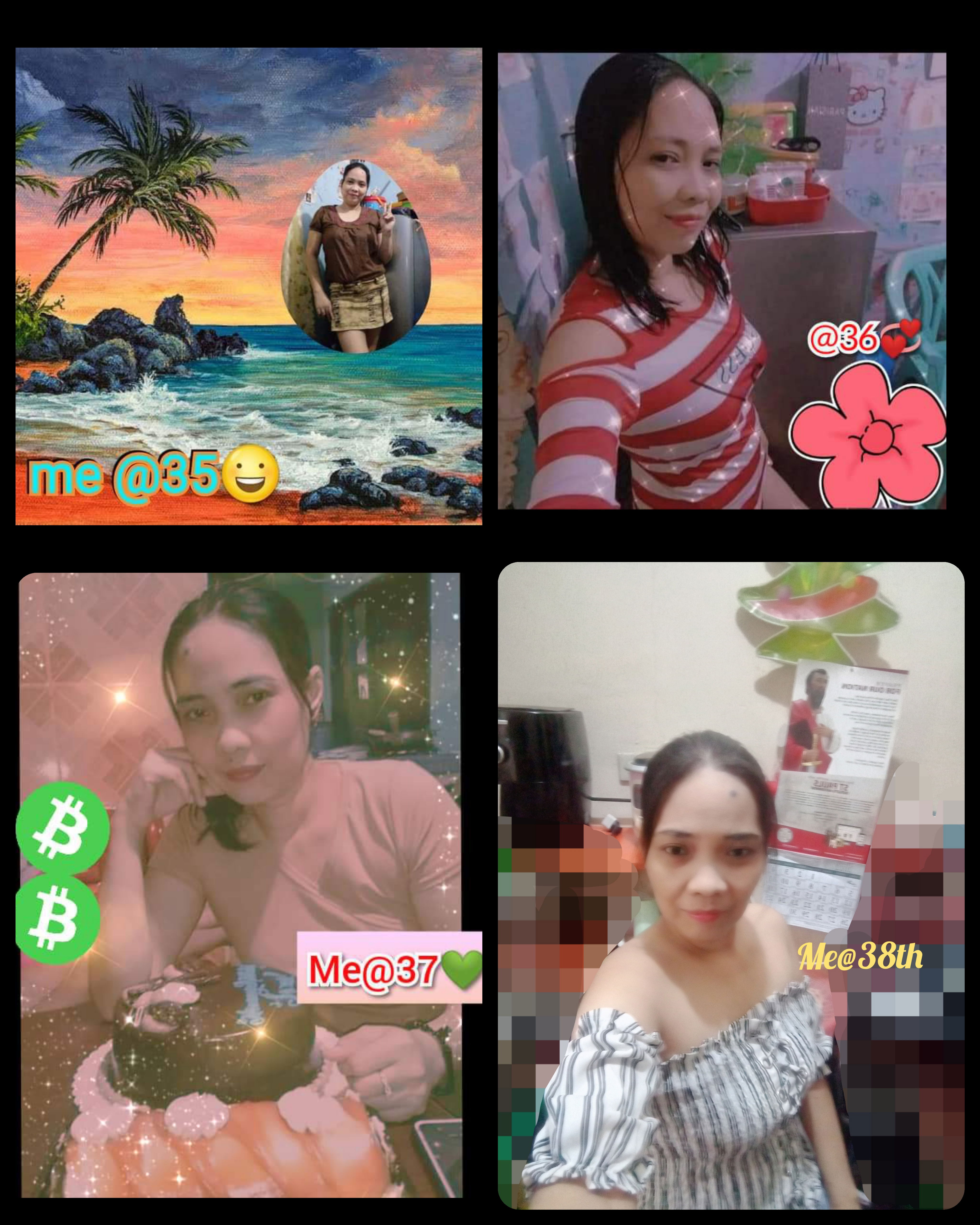 Time passes by so fast. The world is revolving faster but I felt like stuck lol. It's my Birthday! Yehey, I supposed to be happy but truly said I'am not 100% happy. But I'm still glad that I'am still alive.
Do you believe in palm reading? Every Birthday of mine. I will always get nervous. You know why? Because my thoughts is Death! There are so many What ifs...
What if I will die this age? What if I will die young? My daughters will have no one to lean on. It's making me paranoid sometimes but I wanted to fight my Destiny for my love ones. When I was 17 years old, my Aunt hired a palm reader to read her palm. And out of the blue she called me and let the palm reader read my palm too.
I will have success and abundance but my life is short. They can say that it's short just maybe they are referring to the lines on my palm. And I myself would say that it's really short. My daughters have long life line and I'am happy for that.
The worst is I will end up alone in this lifetime. No man would stand by me at the end of my life. They are basing in the line that is broken. I will enter a relationship then later on, we will eventually be separated. And the cycle will keep on repeating by itself. How cruel it is! But I'm slowly embracing the fact that I will be living and will die alone in this lifetime. And I'll never wish for another lifetime because there's so many version of me already at the other dimensions lol but it's true. Hoping for their happiness!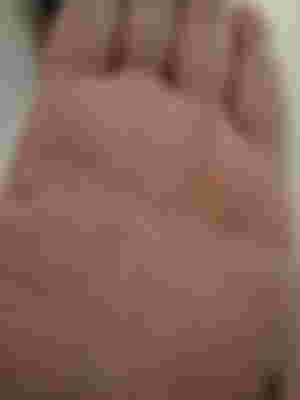 So that's my left palm. As you can see it's very chaotic lol. There's so many lines but I thank that lines that it joined to my lifeline haha.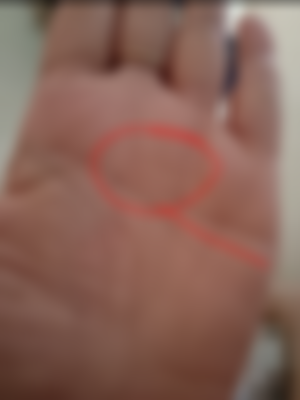 The line vertically is my lifeline. Imagine how short is this? Good thing small lines joined and connected. At least it didn't cut totally. There's a chance maybe haha. But the meaning of the small lines joining my lifeline is I can Astral Project.
Some knows what is the meaning of this and some didn't. Well, Astral Projection is the Out of The Body Experience. Can you imagine that you can get out of your body and visit other dimensions? Sounds hilarious and funny. Others won't believe it and others believe it too.
Me? I think I believe 50% because I experienced it myself. Everytime I dream, I think I am into another Era, another year and Another Dimension. Because of their different kinds of clothing. And I experienced only once that I can feel when my soul or subconscious? Went out of my body. It's in my Dream Collections about Aliens where I see my former elementary classmate Vicente. I don't know if he is still alive. Hopefully he is...
It's like a magnet that is pulling you uncontrollably. You can't fight the pull because it's very strong until it will pull you away to your body and I felt like floating in the air. I'am like a piece of paper flying in the sky. Watching the scene around me.
Maybe some of you thinks that I'am only making up a story but I'am not! That's why I will write every time I will remember my Dreams for record purposes. Don't you think I love living like this? Hell no! I'd rather choose a peaceful sleep every night. But it won't give me a peace of mind!
I always dream again and again. They will said that it's just your mind or subconscious that let you dream or imagine. But I'm telling you, I always imagine good scenes and events but I always end up Dreaming a horror scene! This is my life I guess. Embrace the Darkness while the light is guarding me.
Let's go to the main topic. I will not let you all afraid of what was I'm talking about haha.
It's just a small celebration. I bought Jollibee for the kids and they are very happy.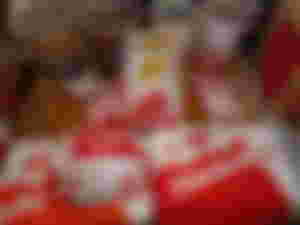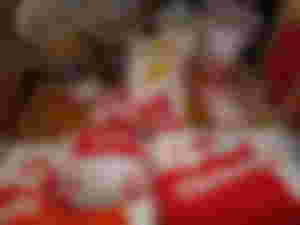 Jhrenrose is very happy with this hehe.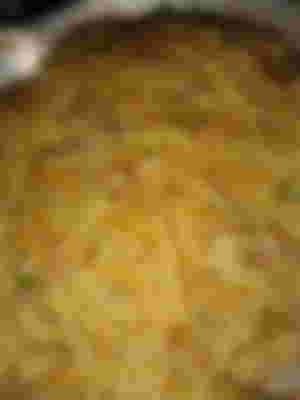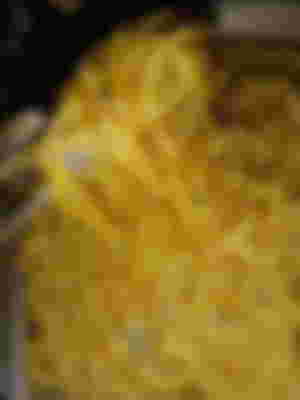 I cook Bam-i. Pansit for long life! It's already a Filipino Tradition for us to cook pansit when there is Birthdays. And I must say it's a budget pansit because the ingredients are not complete but it's delicious.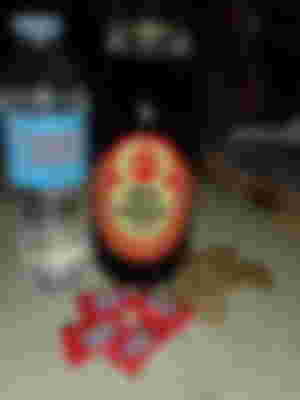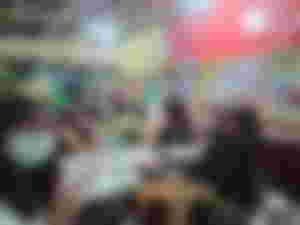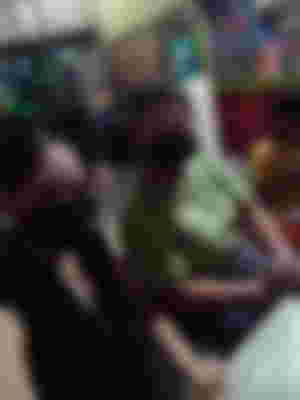 At night we sing and drunk a little hehe. Just a bottle to heat up the night lol.
I spend my birthday night with my daughter, cousin and friends. It's a happy night but It seems empty for me. Just don't mind me. The important is I'm still alive and pretty at the age of 38 lol.
Life must go on and I'm wishing that this rage that I felt in my heart will vanished and happiness will replace. But this dream and wish is like a kiss in the moon. You can't reach out the moon no matter how you stretch your hand. You will just admire it's beauty from afar.
It's untouchable just like my Dream that is hard to reach out no matter how I try... But the earth is revolving, So we will never stop fighting.
Thank you for being with me in this special day of my life...
leejhen 🤍
Surprise!!!
https://branch.wallet.bitcoin.com/Q6cLoGp5Eqb?pl_ref=l1R5FqgrdW3bA9xv_AieREOe78z4iIhOD7CP2IEoero
A surprise shareable link for the very first reader of this Article of mine.
If you are an aspiring Writer you are very much welcome in read.cash
And of course much more welcome in noise.cash too.
Just comment in here if you're gonna need my guide. And I'm very much willing to help.