Did you try chia? The amazing sprouted seeds?..
They are chia pets and are made by chia seeds with fun
green hairs.
So, chia seeds are more and more popular lately due to their health benefits.
What are chia seeds?
They come from the flower plant salvia hispanica or chia of the mint family. It is native to south Mexico
and Guatemala, but there is proof that it is cultivated by Aztec people in the pre-Columbian time. In
Mayan, chia is strength.
Why eat chia?
The chia has 5 g fiber and in just 1 tbsp seeds. This makes the stool bulkier, eases digestion and gives
satiety. Also they have omega 3, phosphorus, manganese and protein.
Controlling blood sugar
The chia gel is made in desserts and slows the sugar digestion, so it is a good barrier between carbs and
digestion enzymes. This makes steady release of energy and not sugar spikes and crashes, so this is good
for diabetics. Add chia seeds in fruit yoghurt or pudding.
Hydration
They absorb water and helps you keep hydration and electrolytes, healthy for athletes and kids. If you
spend a day out in the sun, get chia gel for breakfast and lots of water to be safe from heart strokes.
Easy digestion
They are digested easy and absorbed by the digestive tract well. The nutrients they have are water
soluble and make soaked seeds better in the gut.
Clean intestines
The chia seeds go in the intestine tract and cleanse it from debris. And they keep regular bowels and
stop constipation.
They are cheap
They are cheap compared to what they offer you. 2 lb bag is $12-14 and 2 oz dry chia is for 17 oz gel.
This means less than 1 dollar for 17 oz gel that will last 4 days. This is so cheap and so good! Find chia in
every health food store or get them online.
Celiac friendly
They are gluten free and this makes them amazing for fiber and proteins. Eat chia and replace rye,
barley, oats and wheat.
More chia benefits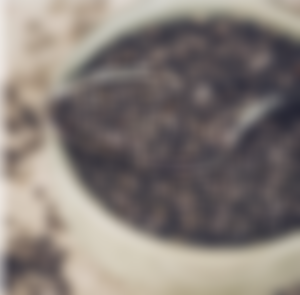 – They promote weight loss and fight insulin resistance, linked to belly fat
– They have amino acid tryptophan that regulates the appetite, makes better sleep quality and
mood and even improves the blood pressure in diabetics.
– They stop heart risks, make better endurance and reverse metabolic syndrome
– They lower triglycerides and support healthy cholesterol levels
– Remove inflammation
– Lower pressure
– Keep liver safe
– Anti-diabetic
– Protection from arthritis, cancer and autoimmune issues
How to use chia seeds
They can be used in many ways. Make them into pudding, salad dressing, soup, baked goods and
smoothies. They are mild nutty in taste and go with anything.
They are also hydrophilic and absorb liquids a lot to make gel. They absorb 10 times more than their
weight in liquid form.
Also if you make chia gel, soak 1/3 cup chia in 2 cups water and add juice. Put this in a glass overnight.
This water gel can last for 3 weeks in the fridge. Add it in smoothies and sweets or plain.
The seeds can be ground too and used in gluten free and vegan protein shakes. If you like the seeds, add
them plain raw in granola for fast energy boost.