The Macedonian national football team qualified for the European Football Championship in 2021
The Macedonians defeated the host Georgia in Tbilisi with a result of 1: 0 and for the first time placed in the fashion show of the best on the old continent.
NORTHERN Macedonia made a great feat in Tbilisi. With a minimal victory against Georgia (1: 0) they secured a place in the European Championship.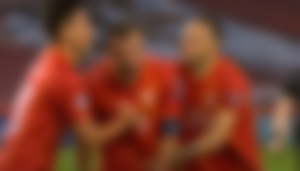 In the first part of the game, Georgia Georgia had the initiative, but we saw only one dangerous chance of the hosts, Okriashvili shot near the goal.
On the other hand, five minutes after the attempt of Georgia - Pandev had a good opportunity, but the goalkeeper Loria reacted well.
With 0: 0, they went on a break in the first half. After his return, the national team of Northern Macedonia takes control of the field.
It did not take long for the better game of the Macedonians to bring results. The action started from Elmas, the Napoli midfielder broke his opponent for a long time, the ball came to Nestorovski who found Pandeva and the hardened offensive player sent the ball behind the goalkeeper of Georgia. Northern Macedonia leads 1-0 in the 56th minute.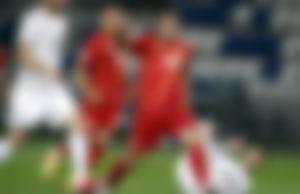 The guests were focused on the defense until the end, and managed to celebrate and qualify for the European Championship for the first time.
Goran Pandev's goal in Georgia (1: 0) was enough for the Macedonians to find themselves on the streets of Skopje and "burn" it during the celebration that for the first time in history they will see their national team in a big competition.
Meanwhile, the Prime Minister of that country, Zoran Zaev, announced that the football players will receive awards.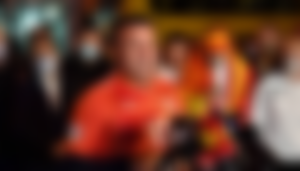 Northern Macedonia will play in the group with the Netherlands, Ukraine and Austria at the European Championship.