I am really hoping that you guys as well love classics. Enjoy reading this entry!
The movie The Count of Monte Cristo revolved around between the rich and the poor people can or cannot do when it comes to influence and power, and the revenge of Edmund Dantes.
Edmund before his imprisonment, is a kind, innocent, honest, and loving man. Though naturally intelligent, he is a man of few opinions, living his life instinctively by a traditional code of ethics that impels him to honor his superiors, care dutifully for his aging father, and treat his fellow man generously. Dantès is filled with positive feeling, admiring his boss, Monsieur Morrel; loving his father; adoring his fiancée, Mercédès; and even attempting to think kindly of men who clearly dislike him. His life is ruined because of others envy to him especially his friend Fernand Mondego, who betrayed him and later takes his fiance as his own wife. He was the victim of an unfortunate coincidence, because of lack of education, he doesn't know how to read and write, thus, he wasn't able to know what the letter is all about which was then a plan of rebellion by Bonaparte. The movie awakens me up that we couldn't really trust no one even if we call them our best friend, especially when we are too innocent and too good, many will take advantage. It also tells us the price we have to pay for being innocent and uneducated.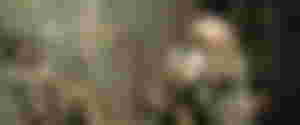 I can say that the movie is full of hope. As the line "God will give me justice" which Edmund Dantes engraved in the wall in the prison many times on the same spot, but later on Edmund, being a God-fearing person stopped engraving, he lost his trust with God after what had happened to him. He thought that God was never there in those times he needed his company and was never a God of justice. Thus, he lost his faith in God. As his priest friend said, 'God believes in you". This line is the stunning revelation that set us free from the prison of loneliness and distrust. I have come to realize that "us" humans tend to lose faith and tend to lose hope and we forget that our amazing and powerful God believes in us. He is the most powerful believes that we can do it, that we can make it through.
The movie The Count of Monte Cristo has a massive impact on humanity. This movie reminds us that even how many hardships and problems that will come our way, we should not give up because there is another way, we just have to have our will. The movie also gave me a new perspective of vengeance, which is never meant for self-fulfillment but for the good of everybody. A vengeance that is not for self-satisfaction and hatred but for justice. Justice for the wrongs that they have done unto us, so we gave them the lessons that they deserve.